Plastic Surgeon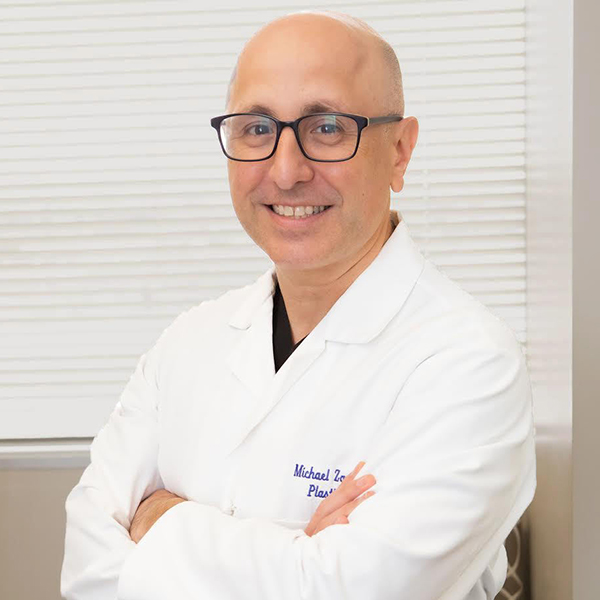 Dr. Michael Zarrabi is a Board Certified Plastic and Reconstructive Surgeon who has dedicated his career to the field of Cosmetic Surgery. His practice is located in Santa Monica, and Beverly Hills, CA and he specializes in all aspects of Plastic surgery including cosmetic surgery of the face, body, and breasts. He performs all aspects of facial rejuvenation, including face and neck lifts and eyelid and eyebrow rejuvenation. He emphasizes the need to obtain the most natural appearing results possible. The goal is to never "look done" when it comes to your face.
He is also an expert in breast surgery and body contouring including breast augmentation, breast lifts, breast reduction, tummy tucks, liposuction, and skin reduction surgery after major weight loss. Dr. Zarrabi performs personalized plastic surgery where each patient is treated with an individualized operative plan that fulfills their needs and desires. There is no one size fits all approach to his surgical plans.

Dr. Zarrabi began college at the young age of sixteen and graduated from U.C.L.A with a Bachelor of Science degree in Biology. Dr. Zarrabi started medical school at the age of 20 and became the youngest student to obtain a Medical Degree from the Saint Louis University School of Medicine and graduated with multiple honors. He completed his five-year postgraduate residency training in General Surgery at the Albert Einstein College of Medicine. Dr. Zarrabi then served as a Fellow in both Plastic & Reconstructive Surgery and Hand Surgery Fellowships at the prestigious Oregon Health & Science University in Portland, Oregon. Dr. Zarrabi then began his private practice in Santa Monica in 2006.
Throughout his career Dr. Zarrabi has been invited to lecture and present research at local and national meetings in Los Angeles, New York, Washington D.C. and Portland. He has spoken on topics such as Liposuction, Tummy Tucks, Breast Lifts, and Craniofacial Surgery.

Dr. Zarrabi's office is conveniently located in the Santa Monica and Beverly Hills areas, is fully equipped with an accredited operating room, and stands out to be one of the most private and select plastic surgery offices in the Los Angeles area. He performs all outpatient cosmetic surgery procedures at our new state of the art facility, Santa Monica and Beverly Hills Rodeo Surgery Center. Our operating room is a fully certified (AAAASF) surgery center and all procedures are performed with the assistance of our Board-Certified anesthesiologists. This provides patients with highest level of safety and for greater privacy during their pre-op and post-op hours. Dr. Zarrabi maintains operating privileges at Saint John's Health Center and multiple outpatient surgery centers in Santa Monica and Beverly Hills.