truSculpt flex
Conveniently located to serve the areas of Santa Monica, Beverly Hills and Greater Los Angeles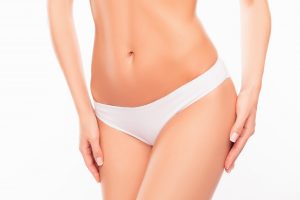 We all want to have a flat tummy, chiseled abs, and a more muscular physique that reflect our true discipline and determination. If you are like most of us, you eat well, exercise regularly, and take care of your body.
But unfortunately, that is not enough to achieve the body you desire. Unless you are a pro-athlete, fitness model, or personal trainer, it is impossible to spend the necessary time in the gym and maintain that strict diet to achieve the results you really want. Instead, the hours spent exercising and countless sit-ups only result in frustration. It is time for your body to reflect your hard work. You can now finally augment your healthy lifestyle with the newest technology to help you gain amazing results. truSculpt flex is the technology that is redefining muscle sculpting. It is a comprehensive body sculpting solution that actually builds muscle, tones, strengthens, and firms your body, providing patients with the look they have always wanted. 
Dr. Michael Zarrabi is a Board-Certified plastic surgeon in Santa Monica, California. He and Nurse Practitioner Sherry Sanvictores, MSN, ACNP-BCN, are committed to providing you with exceptional service and care, along with the aesthetic results you will be proud to flex! 
About truSculpt flex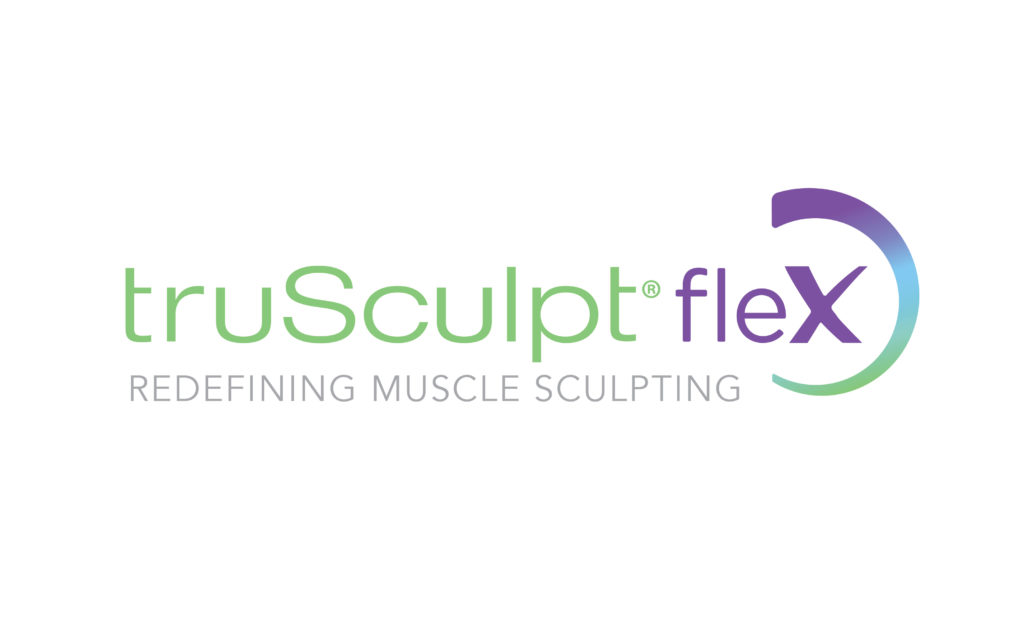 truSculpt flex is an FDA-cleared, non-invasive technology that can increase muscle mass in the abdomen, thighs, and buttocks by up to 30%. This is accomplished in 45 minutes with as little as 4 treatments. Two treatments are performed during week number 1, followed by two treatments in week number 2. truSculpt flex is a unique Multi-Directional Stimulation (MDS) Electrical Muscle Stimulation (EMS) technology that tones and strengthens muscles evenly and precisely.
Your treatment will be customized by selecting 1 of 3 modes and your specific treatment areas.
truSculpt is the new, innovative technology to assist you in visualizing your hard work in the gym and with your healthy eating habits. If you are ready to learn more about truSculpt flex and how it can help you meet your personal goals, contact Zarrabi Plastic Surgery today to schedule a consultation. 
Benefits of truSculpt flex
There are many benefits of opting for truSculpt flex for your muscle contouring needs. truSculpt flex not only tones your muscles, but adds firmness and strengthens the treated areas!
Benefits of truSculpt flex in Santa Monica
Tones and firms abdomen, flanks, buttocks, thighs, and calves
Results can be seen in as little as 4 sessions
Strengthens muscles in the treated areas
Can treat up to 8 areas in one session
Quick treatment time of 45 minutes
No downtime!
Ready to see the results of truSculpt flex for yourself? Reach out to Dr. Zarrabi's office today to schedule your private consultation.
truSculpt flex Candidates
Ideal candidates for truSculpt flex are healthy adults who are close to their goal weight. They have healthy skin at the treatment site(s). Patients are looking to enhance their muscle mass in their buttocks, abdomen, and/or thighs. They are also optimistic and realistic in their goals and expectations.
If you are a candidate for truSculpt flex call Zarrabi Plastic Surgery at 310.584.9990 or complete our short contact form to schedule a one-on-one consultation.
Private truSculpt flex Consultation
A private, one-on-one consultation is your opportunity to have Nurse Practioner Sherry Sanvictores address your questions. She will inquire about your health and medical history. This includes discussing any health conditions, lifestyle behaviors, surgeries or procedures, allergies, and current medications. As an experienced professional in the field of cosmetic enhancements, she will share the details of the truSculpt flex procedure and technology with you during the consultation. She will also conduct a physical examination of your potential treatment site(s).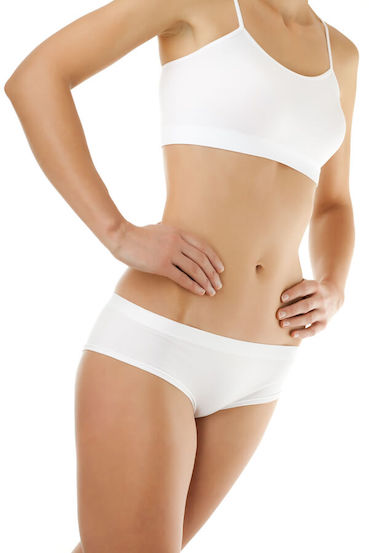 From there, she will discuss your candidacy for truSculpt flex. A customized treatment plan will be created and you will be provided with a final cost for services. Based on your goals, you may need between four to six sessions to achieve optimal results.
If Nurse Practitioner Sanvictores determines your needs would be better met with an alternative body or muscle contouring solution, she will provide you with his expert medical opinion. This is to ensure you receive the results you desire and that your goals are met.
Book your consultation in Santa Monica today to discuss your truSculpt flex muscle contouring goals!
Preparing for truSculpt flex
To prepare for your truSculpt flex appointment, it is advised that you drink plenty of water on the day of your treatment. You will be advised to not exercise the intended treatment areas for at least 12 hours prior to your appointment. If applicable, you may need to shave the treatment site(s) to ensure the device makes appropriate contact with your skin. Nurse Practitioner Sanvictores will discuss any other specific pre-procedure directions with you during your private consultation. 
truSculpt flex Procedure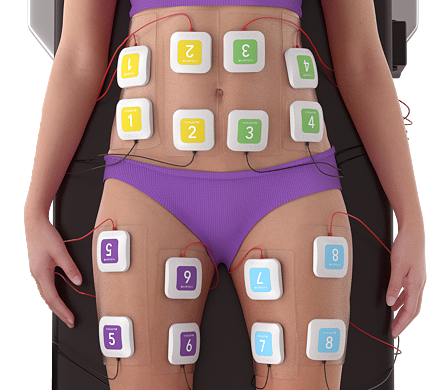 The truSculpt flex procedure is relatively quick and easy. On the day of your procedure, urse Practitioner Sanvictores will take photos of the targeted treatment site to visually measure treatment progress. Then, the treatment area will be cleansed and marked. This is so anatomical landmarks and treatment areas are easily identifiable. You will lie on the treatment bed in the correct position and she will strategically place several truGels and the handheld device onto the treatment area. truGels are gel pads that protect the skin during the session. The area will be wrapped to secure the truGel pads and handpiece in place during the quick 45 minute treatment.
There is no anesthesia for truSculpt flex as the procedure is painless!
Once the truSculpt flex technology is tuned on, you may feel a slight tingling sensation. As treatment continues, you will feel your treated muscles begin to contract. As the intensity increases, your muscle contraction will increase, building muscle and strength.
truSculpt Modes/ Intensities
truSculpt has 3 treatment modes to help you achieve your fitness and aesthetic goals. Nurse Practitioner Sanvictores will discuss the treatment protocol with you during your consultation so you will be prepared for the intensity of your session.
Prep
Prep mode is used in the beginning of sessions one and two. Prep mode gets you acclimated to the treatment and prepares you for the intensity of the next level. During this mode, you should feel slight tingling sensations.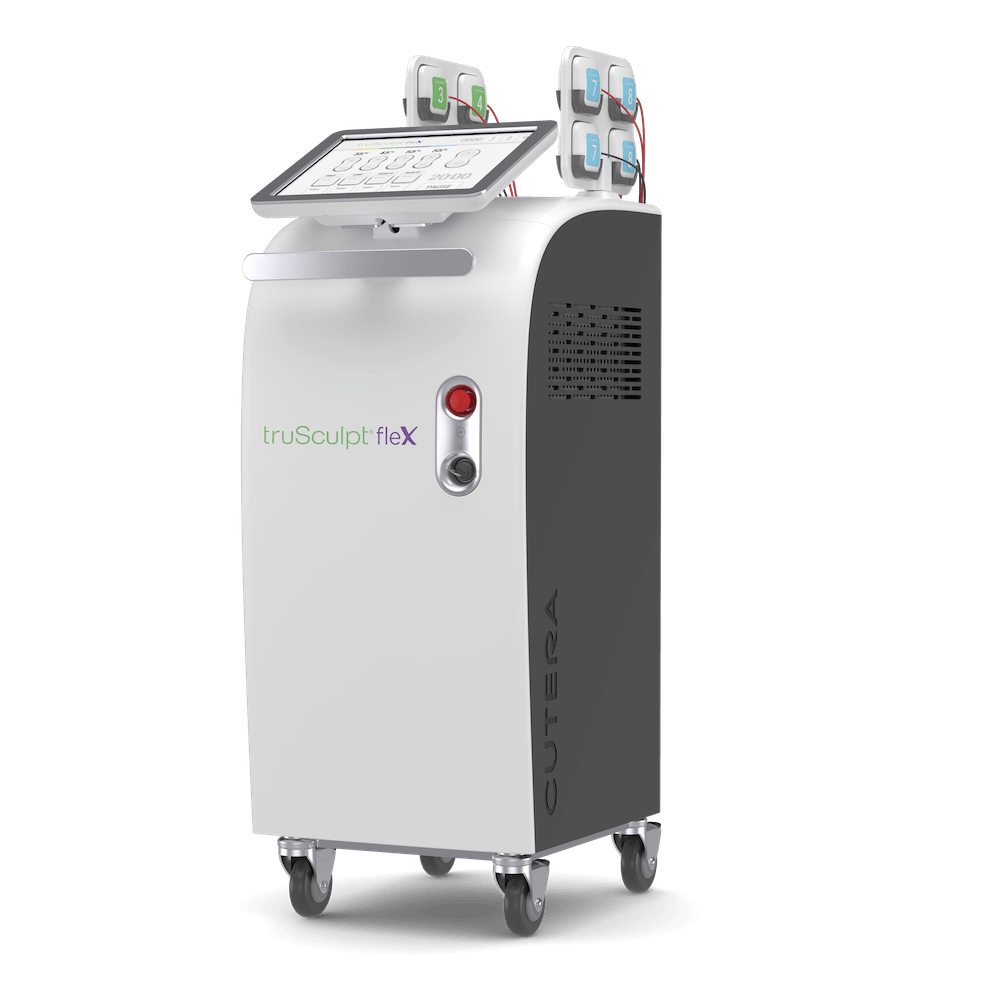 Tone
Tone mode is utilized after Prep, making you feel muscle contractions. The contraction is then held to the point of exhaustion and then relaxed. This mode enhances endurance and increases strength.
Sculpt
Sculpt has the highest intensity settings. In Sculpt mode, you will also feel contractions, however they are much deeper and quicker than in Tone mode. This helps increase muscle mass.
Recovering from truSculpt Treatment
There is no downtime with truSculpt flex! You can immediately return to your day following your truSculpt flex appointment. You will be directed to continue drinking water to remain hydrated. After your truSculpt flex session, you may notice frequent urination or bowel stimulation, tingling at the treatment site(s) for a few hours post-procedure, muscle soreness for up to 72 hours post-treatment, muscle contraction, and increased hunger.
Because of an increased metabolic rate caused by truSculpt flex, you may feel hungry more frequently. It is imperative that you do not overeat in order to maintain your results. truSculpt flex treatment is likened to an intense workout. Your muscles may be sore following treatment. You will be directed to not exercise the targeted treatment areas for 48 hours.
truSculpt flex Results
Results will vary between patients. Many patients are able to visualize amazing truSculpt flex results in as little as 2 sessions! After the recommended 4 truSculpt flex sessions, you can expect to see maximum final results 8-12 weeks after your last truSculpt flex treatment session.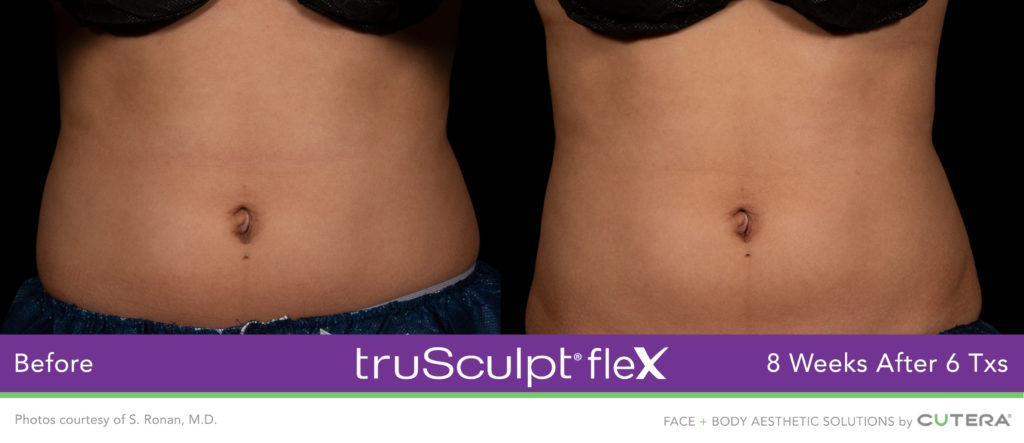 Patients have gained enhanced muscle mass, increased strength, and more muscle definition in the treated areas.
If you are ready to see amazing muscle definition in as little as two weeks, contact Zarrabi Plastic Surgery today for a private consultation. 
Complementary Procedures
Muscle definition is difficult to visualize if stubborn fat deposits get in the way. CoolSculpting is a non-invasive fat reduction technology that works through cryolipolysis, or fat freezing. CoolSculpting targets your pinchable fat and freezes it. The fat cells die and are removed from the body naturally, leaving behind flatter, smoother body contours. CoolSculpting paired with truSculpt flex can create an overall chiseled appearance.
Price for truSculpt flex
Your muscle sculpting needs are as unique as you are, so truSculpt flex treatment is customized to your goals. This individualized approach causes the price to vary between patients. Cost is determined by the areas treated and the amount of sessions needed to meet your goals. Dr. Zarrabi's helpful staff will discuss pricing with you during your one-on-one consultation. 
Dr. Zarrabi does not want your body and muscle contouring dreams to be unattainable because of cost. This is why Zarrabi Plastic Surgery offers financing with several partners to make your aesthetic goals a reality. Contact Dr. Zarrabi's Santa Monica office today to learn more. 
FAQ
WHAT IS TRUSCULPT FLEX?
truSculpt flex is a non-invasive, FDA-cleared, Multi-Directional Stimulation technology that aids in the strengthening, toning, and firming of muscles in the thighs, abdomen, and buttocks. It works to build muscle mass through electrical stimulation which causes the muscles to contract as if you were undergoing an intense workout. 
IS TRUSCULPT FLEX SAFE?
Not only is truSculpt flex a safe, FDA-cleared technology to increase muscle mass in the abs, buttocks, and thighs, but it is also:
• Fast – Each session is 45 minutes and up to eight areas can be treated each time. 
• Effective – There are three customizable treatment mode options to meet your goals. 
• A Great Way to Increase Muscle Thickness – Clinical studies have shown an average of 30% increase in muscle mass.1 
• Versatile – Treatment can be personalized to meet your individual needs. 
HOW MANY TRUSCULPT FLEX SESSIONS WILL I NEED?
While a personal consultation is necessary for us to gauge your needs and learn about your goals in order to determine your candidacy, 4 truSculpt flex sessions spaced at least 2 days apart (but no more than 7 days apart) are recommended. Based on your needs, more or less sessions may be necessary. We will discuss a customized treatment plan with you that will outline the recommended course of treatment. 
Additional Resources
Ronan, S. D. (2019). A Novel Bio-Electric Current Stimulation Device For Improvement Of Muscle Tone. Retrieved from https://mycutera.com/getattachment/312a9ac4-c506-44ee-9114-c00edb286eb5/truSculpt-flex-Safety-and-Efficacy-Whitepaper.aspx
truSculpt flex. (2019). truSculpt flex Technology. Retrieved from https://cutera.com/trusculptflex
Kothare, A. (2019). truSculpt Flex Muscle Sculpting Technology: What is it, how does it work? [Blog]. Retrieved from https://cutera.com/aesthetic-blog/trusculpt-flex-muscle-sculpting-technology