Lower Body Lift
Conveniently located to serve the areas of Santa Monica, Beverly Hills and Greater Los Angeles
What is a Lower Body Lift?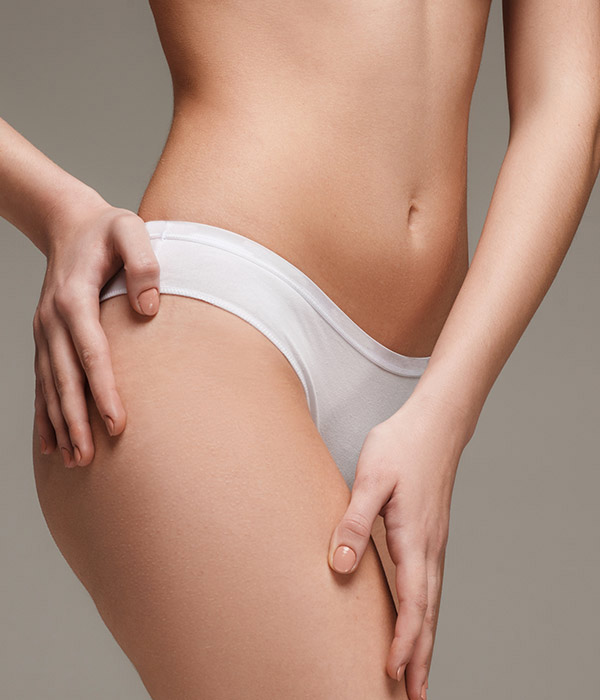 A lower body lift is a series of surgical procedures that reshape the hips, thighs, and buttocks. It is a combination of liposuction and body reshaping and can take between three to five hours. It effectively addresses the functional and aesthetic concerns of the massive weight loss patient. [1] The lower-body lift uses a circumferential bikini-line incision to lift drooping trunk and thigh  tissues simultaneously. [2] 
This procedure is also known as a belt lipectomy.  
About Lower Body Lifts
It can be hard deciding whether you want a tummy tuck, a thigh reduction, or a Brazilian butt  lift. Thankfully, a lower body lift can address all three at once.
Lower body lifts are essentially an extension of a tummy tuck. The procedure extends the tummy tuck incision around the lower torso and completely encircles it.  
In addition to the usual benefits of a tummy tuck, a lower body lift allows re-suspension of the  lateral and anterior thighs, yielding a firmer look and feel. This procedure is ideal for patients  with excess skin due to aging or weight loss. A lower body lift is not an adequate substitute for weight loss, so it's essential to maintain a healthy lifestyle after this procedure. You should  be close to your long-term goal weight and in the best physical and emotional state before  proceeding forward with surgery.  
Anyone who has excess cellulite around the thighs and buttocks or simply wants to reshape and  sculpt the abdominal region can benefit from the lower body lift.  
We are conveniently located to serve the areas of Santa Monica, Beverly Hills, and Greater Los Angeles.
If you think you'd be a perfect candidate for a lower body lift, then continue reading. We'll  break down lower body lifts bit-by-bit. Afterward, you can schedule a consultation online with Dr. Michael Zarrabi or call at (310) 584 9990 to set up an appointment at your convenience. Dr. Zarrabi is board-certified and has performed the lower body lift procedure for several years and uses some of the most effective techniques for manipulating the skin tissues and creating a more sculpted and toned look. We look forward to guiding you through this  transformative process. 
Benefits of Lower Body Lifts 
Reduces loose, inelastic skin  
Firmer, tighter skin around the abdomen, flanks, lower back, buttocks, and thighs. 
Enhanced body contours  
Candidates
The ideal candidate for a lower body lift is somebody who has or is experiencing:
Extreme weight loss
Weight loss, whether it be through dieting or gastric bypass, can make your skin look loose or  saggy, stretched, and deflated. Loose skin can also cause rashes and irritation due to friction and  heat. As obesity becomes a significant problem worldwide, lifting procedures that are safe and  effective are essential components of reconstructive strategies and should be widely offered to  patients who experience massive weight loss. [3] 
Changes in skin elasticity
This can be caused by a number of factors like genetics, aging, and sun exposure. Loss of skin elasticity also causes cellulite. When the skin is weakened, the fat deposits that create cellulite are more apparent.
Body changes after pregnancy
Pregnancy does quite a number on a woman's body, resulting in post-partum symptoms such as stretch marks, hard-to-lose baby weight, and separated abdominal muscles. A lower body lift can also be added as part of an overall mommy makeover series to restore you to a pre-pregnancy body.
Personal Consultation 
Contact Dr. Zarrabi for your consultation so you can learn even more about the lower body lift and find out if you are the right candidate for this procedure. During your consultation, you will have an opportunity to ask questions or voice any concerns you may have. 
Preparation  
First, Dr. Zarrabi will complete a full aesthetic and physical evaluation of your lower body. You  will be given specific "do's" and "don'ts," which can include: 
Temporarily quitting smoking  
Avoiding certain medications that can increase bleeding like aspirin, anti-inflammatory  drugs, and herbal supplements  
Adjusting current medication levels  
Proper personal hygiene  
What foods and liquids to avoid the night before surgery  
Additionally, your doctor will go over any health risks that could complicate the procedure like: 
Blood pressure
Any bleeding tendencies
Any complications from scar formation after previous surgeries
You and Dr. Zarrabi will then discuss your goals and expectations of this procedure. A lower body lift is a significant surgery, so be sure that you are pursuing this procedure for yourself and not for others.  
Procedure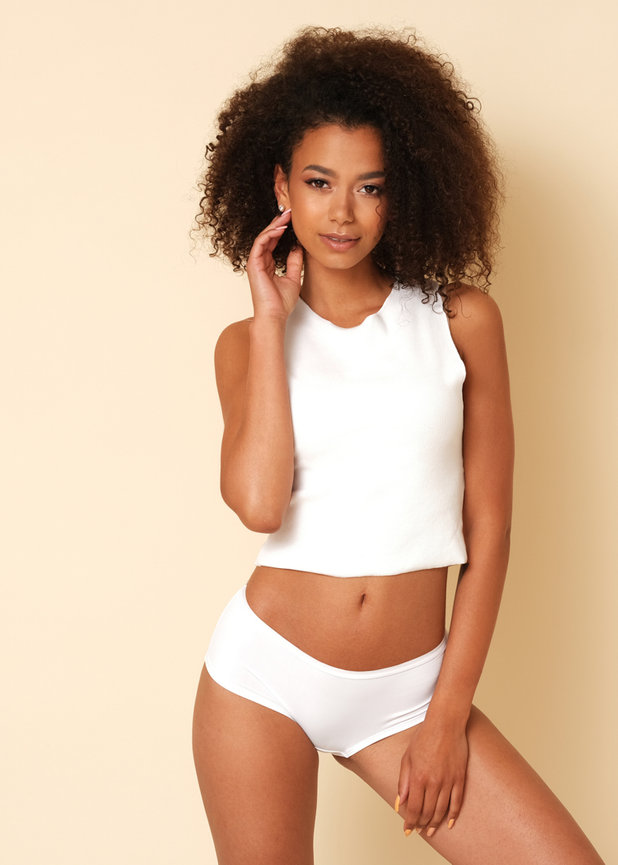 A lower body lift procedure involves a series of extensive incisions. The incisions' length and pattern depend on the amount and location of the excess skin.  
State-of-the-art techniques allow incision scars to be strategically placed where they can be hidden behind most clothes and swimsuits.
First, your doctor will recommend either intravenous sedation or general anesthesia for your  comfort during the procedure. Your doctor will then make a series of incisions in a bikini pattern  around the abdomen to cut away the excess skin and use liposuction to suck out the fat. Once the abdominal muscles are sculpted, they are sutured into place to create a tighter, more streamlined appearance . 
Afterward, the thighs are sculpted and reshaped through lipo and a surgical body lift to stretch  and tighten the skin. Tumescent liposuction takes care of the excess fat. Skin tissues are then  arranged and sutured in place to create new contours.  
The buttocks are then molded through lipo and surgical body lift techniques. Excess fat is  removed from the buttocks, and the skin tissues are manipulated and repositioned to create a natural curve.  
Recovery
During recovery, Dr. Zarrabi will apply bandages, dressings, and compression garments to your treated areas. Small, thin tubes may temporarily be inserted under the skin to help drain any excess fluids that may have been collected.
Dr. Zarrabi will give you instructions that may include:  
How to care for your treated areas  
What medications to take  
Potential complications to look out for  
How to properly drain your treated areas  
You will need to take at least two weeks off work and restrict regular activity for four to six weeks. Wait at least six to eight weeks before returning to exercise.  
Swelling and bruising will be present for a few weeks. Any discomfort can be controlled with prescribed pain medication. Swelling can be controlled with brief walks and compression garments.  
Seek medical attention immediately if you experience any chest pains, shortness of breath, or unusual heartbeats.  
Results
Results are immediate, but final results may take up to one or two years to fully emerge once the body has healed itself. Some scars will remain.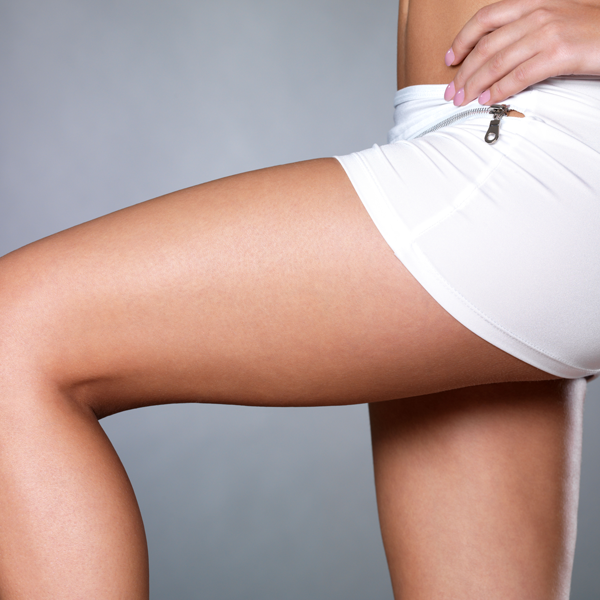 Results should be long-lasting if the patient maintains a stable weight and exercises regularly.  Studies have shown that patients who underwent a lower body lift had significantly increased  long-term feelings of attractiveness and self-esteem and decreased discomfort associated with  excess skin. Patients reported feeling happier, more attractive, and more self-confident.
The procedure enhanced their physical wellbeing, even years after surgery. [4]
FAQ
What is a lower body lift?  
A lower body lift is a series of surgical procedures designed to reshape the hips, thighs, and  buttocks.  
What is the difference between a tummy tuck and a lower body lift?  
A tummy tuck focuses solely on the abdominal wall, whereas a lower body lift encircles the  entire waist and requires surgery on the back and front of the core.  
Is a body lift covered by insurance?  
While most cosmetic procedures aren't covered by insurance, there are times when they can be. If, for example, you are pursuing lower body lift surgery due to medical and hygienic reasons, then it could be covered by insurance.  
Can I combine a lower body lift with other procedures?  
Lower body lifts are very extensive surgeries, so it's generally recommended that you receive any additional procedures separately and allow for proper healing time in between. 
When will I see results?  
The lower body lift offers immediate results but does require a significant amount of downtime to recover completely. It may take one to two years for the final results to fully develop. 
How long does recovery take?  
You will need to restrict regular activities for four to six weeks and restrict exercise for six to  eight weeks.  
Will I have a scar?  
Yes, you will have a scar, but most modern techniques allow incision scars to be cleverly hidden  by most clothing and swimsuits. 
References
Nemerofsky, Robert B. M.D.; Oliak, David A. M.D.; Capella, Joseph F. M.D. Body Lift:  An Account of 200 Consecutive Cases in the Massive Weight Loss Patient, Plastic and  Reconstructive Surgery: February 2006 – Volume 117 – Issue 2 – p 414-430 doi:  10.1097/01.prs.0000197524.18233.bb  
Ted E. Lockwood, MD, Lower-Body Lift, Aesthetic Surgery Journal , Volume 21, Issue 4,  July 2001, Pages 355–369, https://doi.org/10.1067/maj.2001.118028  
Bertheuil, Nicolas M.D.; Chaput, Benoit M.D.; De Runz, Antoine M.D.; Girard, Paul  M.D.; Carloni, Raphael M.D.; Watier, Eric M.D., Ph.D. The Lipo–Body Lift: A New  Circumferential Body-Contouring Technique Useful after Bariatric Surgery, Plastic and  Reconstructive Surgery: January 2017 – Volume 139 – Issue 1 – p 38e-49e doi:  10.1097/PRS.0000000000002926  
Vierhapper, M. F., M.D., Pittermann, A., Psy.D., Hacker, S., M.D., & Kitzinger, H. B.,  M.D., Ph.D. (2017). Patient satisfaction, body image, and quality of life after lower body  lift: A prospective pre- and postoperative long-term survey. Surgery for Obesity and  Related Diseases, 13 (5), 882-887. doi:https://doi.org/10.1016/j.soard.2017.01.010