Lower Body Lift
Conveniently located to serve the areas of Santa Monica, Beverly Hills and Greater Los Angeles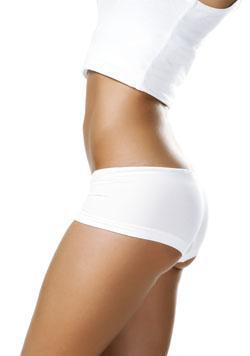 Losing weight from the thighs, buttocks, and lower abdomen area is a challenge for most women, especially those who have undergone pregnancy or are genetically predisposed to gaining weight in these areas. Some men may also accumulate an excess amount of fat in these areas with age or an unhealthy lifestyle, and a lower body lift can be performed to reduce excess weight, reshape the body and tighten up the skin.
Dr. Zarrabi has been performing the lower body lift procedure for several years and uses some of the most effective techniques for manipulating the skin tissues and creating a more sculpted and toned look.
Anyone who has excess cellulite around the thighs and buttocks or simply wants to reshape and sculpt the abdominal region can benefit from the lower body lift. The procedure is a combination of liposuction and body reshaping and typically takes between 3-5 hours.
How the Lower Body Lift is Performed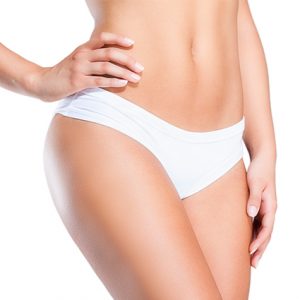 The lower body lift targets three key areas of the body; the abdomen, buttocks, and thighs. The abdominal area is improved by removing excess skin around the waist and tightening up the abdominal muscle in the process. The excess skin and fat are removed using liposuction and surgical excisions, while the muscles are sculpted and sutured in place to create a tighter, streamlined appearance.
The thighs are sculpted and reshaped using liposuction and a surgical body lift to stretch and tighten the skin. Excess fat is removed with the tumescent liposuction technique, and then the skin tissues are manipulated and sutured in place to create new contours.
The buttocks are also shaped and sculpted using liposuction and surgical body lift techniques. Excess fat is removed from the buttocks and the skin tissues are manipulated and repositioned to create a natural curve.
Other Information about the Lower Body Lift
The lower body lift offers immediate results but does require a significant amount of downtime to recover completely. Patients who undergo surgery must maintain a stable weight and healthy diet to achieve optimal results, but the overall silhouette and shape achieved will stay regardless.
Dr. Zarrabi offers a customized approach to body contouring so that every patient can achieve natural-looking results that most complement their body type and shape.
The lower body lift is a relatively extensive procedure that offers several benefits but does involve some risks. Contact Dr. Zarrabi for your personal consultation so you can learn more about the lower body lift and find out if you are a good candidate for this procedure.