Microneedling
Conveniently located to serve the areas of Santa Monica, Beverly Hills and Greater Los Angeles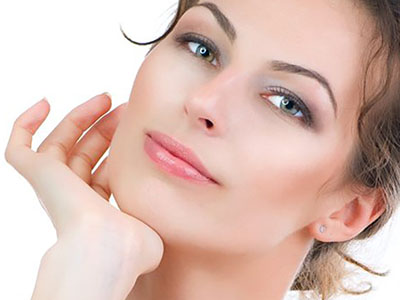 You've seen Microneedling on social media, you've read about it in magazines, you've watched celebrities and influencers show it off.
Its nickname is the Vampire Facial and it is also referred to as Collagen Induction Therapy (CIT) or Percutaneous Collagen Induction (PCI).
It is the latest non-surgical, minimally invasive, skin rejuvenation therapy, and its results are fast and effective.
How It Works
The Microneedling technique creates small punctures in the skin, which causes a controlled injury. These punctures trigger the body to naturally heal and fill the micro wounds with Collagen and Elastin. Blood supply improves greatly as new capillaries form. Completing a series of Microneedling treatments within a designated timeframe, will continue to activate the body's repair process until desired results are achieved. Maintenance treatments will be required to repair new imperfections to the skin and maintain proper collagen and Elastin levels.
With Microneedling, the new collagen and Elastin production will reduce lines and wrinkles. The tone, texture, and overall firmness of the skin treated will also improve.
Large pores will minimize and the overall appearance of the skin will be healthy and smooth. Hyaluronic Acid is simultaneously applied to the skin during treatment to improve hydration and properly heal the skin. Microneedling can be used to treat areas on both the face and body.
Microneedling With PRP
PRP (Platelet Rich Plasma) can be incorporated into your Microneedling treatment to dramatically enhance your results. PRP contains a high concentration of growth factors and aids in achieving optimal results. Growth factors boost the stimulation and production of collagen and elastin by your skin. You will find your results from each treatment to be more significant.
What is Microneedling Best For?
Diminishing fine lines and wrinkles
Correcting sun damage & photo aging
Tightening loose skin
Renewing lost volume
Reducing appearance of acne scars
Improving hyper & hypopigmentation
Minimizing Large Pores
Reducing appearance of Stretch Marks
Hair Loss
MD Needle Pen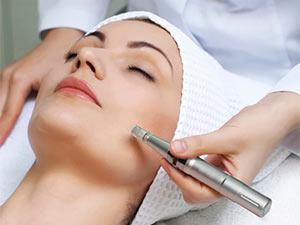 The MD Needle Pen is a medical grade, durable, safe, and effective dermal pen with adjustable needle depth for delicate and difficult to reach areas. Microneedling pens use precise, consistent needle depth and can treat areas that are difficult to reach. They are safer and much more effective than dermarollers. There is no risk of cross contamination with sterile single-use needle tips, and the risk of trauma is majorly reduced, due to a vertical stamping process. MD Needle Pen is the only dermal pen approved by Board Certified Plastic Surgeon, Dr. Michael Zarrabi for use in his practice.