Microneedling
Conveniently located to serve the areas of Santa Monica, Beverly Hills and Greater Los Angeles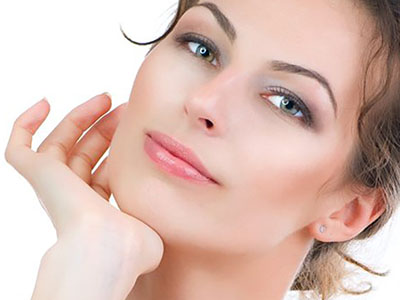 Microneedling: It is the latest non-surgical, minimally invasive skin rejuvenation therapy, and its results are fast and effective. If you are experiencing fine lines, acne scars, or large pores, Microneedling tightens and brightens skin for a long-lasting glow!
How It Works
The Microneedling technique creates small punctures in the skin, which causes a controlled injury. The fine, medical-grade needles reach the deep dermis to stimulate collagen production and accelerate cell turnover. These punctures trigger the body to naturally heal and fill the micro-wounds with new collagen and elastin. Blood supply improves greatly as new capillaries form.  Completing a series of Microneedling treatments within a designated timeframe will continue to activate the body's repair process until desired results are achieved. Maintenance treatments will be required to repair new imperfections to the skin and maintain proper collagen and Elastin levels.
With Microneedling, the new collagen and elastin production will reduce lines and wrinkles. The tone, texture, and overall firmness of the skin treated will also improve.
Large pores will minimize and the overall appearance of the skin will be healthy and smooth. Hyaluronic Acid is simultaneously applied to the skin during treatment to improve hydration and properly heal the skin. Microneedling can be used to treat areas on both the face and body.
What is Microneedling With PRP?
PRP (Platelet Rich Plasma) can be incorporated into your Microneedling treatment to dramatically enhance your results. PRP contains a high concentration of growth factors and aids in achieving optimal results. Growth factors boost the stimulation and production of collagen and elastin by your skin.
You will find your results from each treatment to be more significant.
Platelet Rich Plasma is prepared by taking a sample of your blood and processing it through a centrifuge. The blood will be separated into a potent serum of platelets. This concentrate is a valuable source of healing, regenerative proteins. PRP will trigger the healthy function of your skin to deliver optimum regeneration.
PRP has helped major athletes like Kobe Bryant recover from their injuries for years: now, it is helping with skin regeneration all across the country!
You've seen Microneedling on social media, you've read about it in magazines, you've watched celebrities and influencers show it off, now try microneedling for yourself and see your skin renew before your eyes.
Microneedling with PRP is also nicknamed the Vampire Facial, Collagen Induction Therapy (CIT) or Percutaneous Collagen Induction (PCI). Get your best skin, with the help of Microneedling with PRP.
What is Microneedling Best For?
Diminishing fine lines and wrinkles
Correcting sun damage & photo aging
Tightening loose skin
Renewing lost volume
Reducing appearance of acne scars
Improving hyper & hypopigmentation
Minimizing Large Pores
Reducing appearance of Stretch Marks
Hair Loss
What is MD Needle Pen?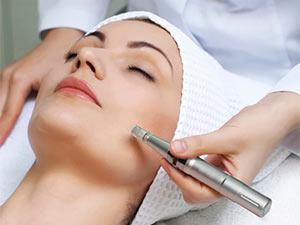 The MD Needle Pen is a medical-grade, durable, safe, and effective dermal pen with adjustable needle depth for delicate and difficult-to-reach areas. Microneedling pens use precise, consistent needle depth and can treat areas that are difficult-to-reach. They are safer and much more effective than dermarollers. There is no risk of cross-contamination with sterile single-use needle tips, and the risk of trauma is majorly reduced, due to a vertical stamping process. MD Needle Pen is the only dermal pen approved by board-certified plastic surgeon, Dr. Michael Zarrabi for use in his practice.
Microneedling for Hair Loss
Is your hair thinning or balding? Microneedling is an effective, natural way to jumpstart healthy hair growth. Treatment is administered in three sessions, spaced four to six weeks apart.
For best results, ask Dr. Zarrabi's knowledgeable staff about hair restoration with PRP. PRP application will activate the follicle's hair growth phase, the anagen phase. You will see new, improved hair growth by the second treatment!
Results can be maintained for the long-term with quick, comfortable touch-up treatments. Follow-up treatments will be scheduled four to six months apart.
Is Microneedling Right for Me?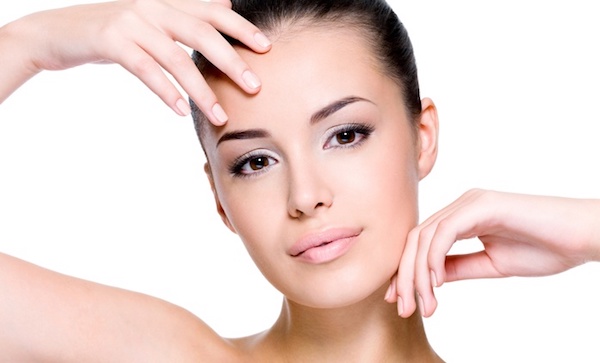 Microneedling is a comfortable treatment that allows patients to achieve their best skin and get back to their busy schedules with minimal downtime. The simple procedure jumpstarts collagen production to restore healthy facial volume and revive a gaunt, fatigued appearance. The treatment will tighten the skin and transform fine lines, wrinkles, and large pores into a smooth, glowing surface. If your skin looks dull, damaged, or aged, you are an excellent candidate for microneedling. Patients with uneven skin tone, blemishes and acne scars, sun damage, and stretch marks can restore an even skin tone with microneedling.
If you are experiencing hair thinning or baldness, you are a good candidate to revive your hair growth with microneedling. 
Microneedling is safe for all skin types, including sensitive skin. If you are pregnant or are currently using Accutane, you will need to wait before receiving microneedling.
Microneedling is an effective, versatile treatment. Many patients choose microneedling as their long-term secret to radiant skin. If your skin could use a pick-me-up, microneedling will transform your skin into a thing of beauty!
Consultation
Nurse Practitioner Sherry Sanvictores, MSN, ACNP-BCN, will get to know you and your goals for your skin during a private consultation at our Santa Monica office. Dr. Zarrabi has made skin into an art form and Nurse Practitioner Sanvictores loves working with his patients to help them reach their full skin potential. With over 16 years of dermatological experience and advanced training as an expert injector, every microneedling treatment that she performs will be tailored to the unique needs of your skin. She will examine your skin and discuss your health history with you to make sure your microneedling plan is the healthiest, most appropriate option for you. Together, you will create a custom treatment plan.
Have questions about PRP?
Nurse Practitioner Sanvictores will be happy to discuss the benefit of combining Microneedling with PRP application during your consultation. Optimize your skin renewal and jumpstart hair growth all naturally, thanks to PRP!
Microneedling is an excellent, safe way to achieve beautiful skin renewal. If we believe an alternative treatment will accomplish your ideal results, we will share our professional opinion with you during your consultation.
If you have any questions about microneedling, please contact our office today.
Preparation
Patients may be asked to discontinue the use of certain medications and supplements in the days leading up to their treatment. You will receive instructions to let you know when you should discontinue the use of non-steroidal anti-inflammatory medications, such as ibuprofen or naproxen. In order to see the best results, we recommend patients limit caffeine and alcohol intake for three days prior to receiving microneedling.
Treatment with MD Needle Pen
Patients will receive a topical anesthetic to keep them completely comfortable during their microneedling session. When you first arrive for your microneedling treatment with the MD Needle Pen, we will cleanse your skin and apply your anesthetic. Once the anesthetic is in effect, Nurse Practitioner Sanvictores will pass the MD Needle Pen over the appropriate areas of the skin. The length of the needles is customized, guaranteeing the microchannels reach the desired depth of the dermis for optimum results. The MD Needle Pen is automated and will administer the needles to the skin at a controlled rate to guarantee consistency of the treatment.
Hyaluronic Acid will be applied to nourish the skin. The microchannels enable this serum to reach deeply into the dermis and make the most impact.
Need a major skin refresh? Patients see their most dramatic improvement by combining PRP application with their microneedling treatment. PRP will engage with the skin on a cellular level to jumpstart collagen production and accelerate skin renewal.
Your Microneedling session will be completed within 45 to 60 minutes.
After Treatment
You will receive personalized instructions to help you care for your skin after microneedling. We will also recommend soothing topical moisturizers to help your skin make its best recovery following your treatment.
Avoid touching your face immediately after microneedling. The fine microchannels in your skin will close within a few hours of your treatment.
Your skin may be red and dry following microneedling as if you have a mild sunburn. This is normal and will abate within a few days. The treated area may peel or flake as the skin renews itself. 
Light makeup can be worn after six hours. Some patients decide to take one to two days off work after microneedling to give any redness time to subside. 
Patients who receive PRP application following microneedling will enjoy a shorter recovery time and their rejuvenating results more quickly than following traditional PRP application.
Results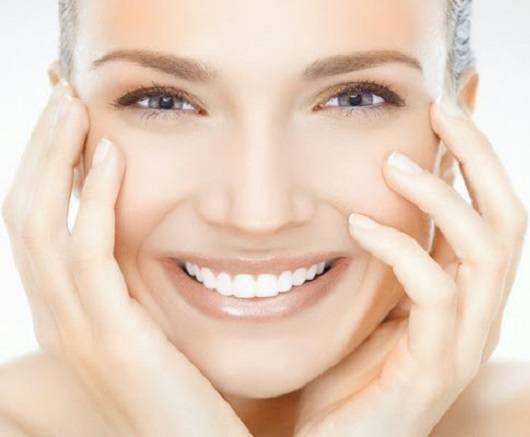 Your skin will renew itself over the weeks following your microneedling session. You will begin to see an improvement in your skin within a few days of your treatment. Your skin will become clearer, fuller, and more vibrant as your collagen-rich skin cells develop and reach the surface. Skin quality continues to improve for weeks after microneedling.
Patients see the most improvement in facial aging and scarring after three to four treatments, spaced two to four weeks apart.
Microneedling leaves skin smooth and glowing for months! Patients can extend their microneedling results for the long-term with future microneedling treatments, spaced four to six months apart.
FAQ
How much does microneedling cost?
The price of microneedling treatment packages varies from person to person. When it comes to skin care, no two people are the same. Nurse Practitioner Sherry Sanvictores custom-tailors every microneedling treatment to the unique needs of our patients. Procedure pricing depends on the individual details of the determined treatment plan, including the size of the area and the number of treatments anticipated. Once patients have created their personalized treatment plan with Nurse Practitioner Sanvictores, they will receive their appropriate price estimate.
Is microneedling painful?
Microneedling at Dr. Zarrabi's office is a comfortable, enjoyable experience. We apply a topical anesthetic to keep our patients completely pain-free during their treatment. 
If you have any questions about microneedling, contact our office today!