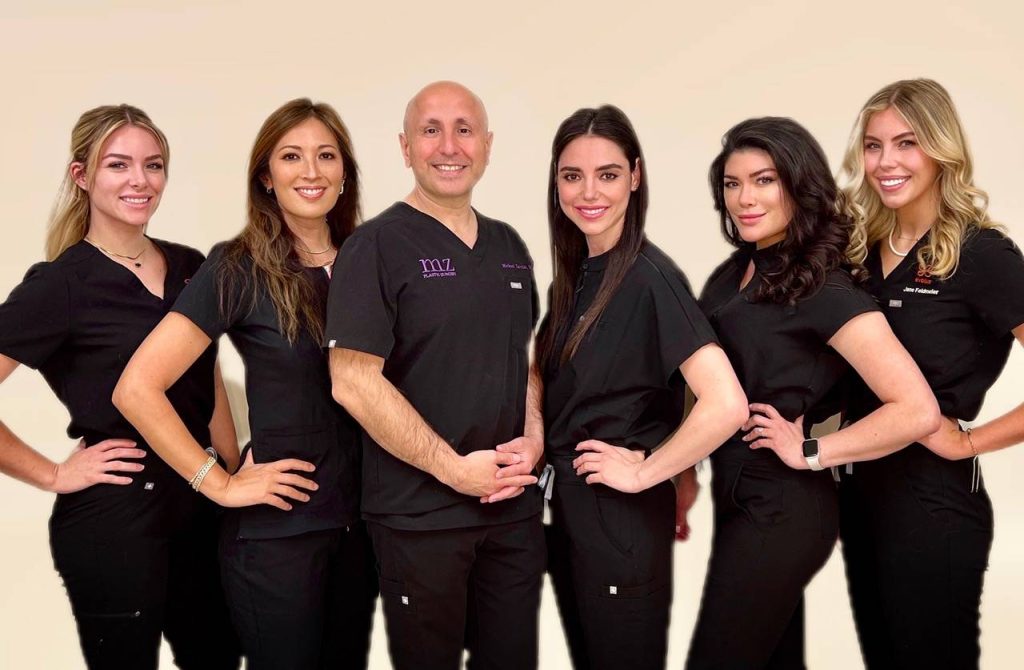 Team Zarrabi: Where Artistry meets Transformation
Our dedicated staff of skilled experts, led by renowned plastic surgeon Dr. Zarrabi, is committed to delivering personalized care and exceptional results. Together we strive to enhance natural beauty and empower our patients with confidence.
Michael Zarrabi, MD
Plastic Surgeon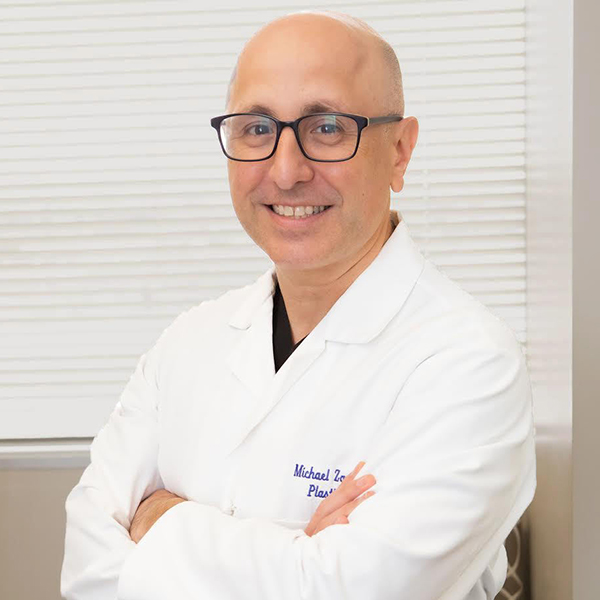 Dr. Michael Zarrabi is a Board Certified Plastic and Reconstructive Surgeon who has dedicated his career to the field of Cosmetic Surgery. His practice is located in Santa Monica, and Beverly Hills, CA and he specializes in all aspects of Plastic surgery including cosmetic surgery of the face, body, and breasts. He performs all aspects of facial rejuvenation, including face and neck lifts and eyelid and eyebrow rejuvenation. He emphasizes the need to obtain the most natural appearing results possible. The goal is to never "look done" when it comes to your face.
He is also an expert in breast surgery and body contouring including breast augmentation, breast lifts, breast reduction, tummy tucks, liposuction, and skin reduction surgery after major weight loss. Dr. Zarrabi performs personalized plastic surgery where each patient is treated with an individualized operative plan that fulfills their needs and desires. There is no one size fits all approach to his surgical plans.

Dr. Zarrabi began college at the young age of sixteen and graduated from U.C.L.A with a Bachelor of Science degree in Biology. Dr. Zarrabi started medical school at the age of 20 and became the youngest student to obtain a Medical Degree from the Saint Louis University School of Medicine and graduated with multiple honors. He completed his five-year postgraduate residency training in General Surgery at the Albert Einstein College of Medicine. Dr. Zarrabi then served as a Fellow in both Plastic & Reconstructive Surgery and Hand Surgery Fellowships at the prestigious Oregon Health & Science University in Portland, Oregon. Dr. Zarrabi then began his private practice in Santa Monica in 2006.
Throughout his career Dr. Zarrabi has been invited to lecture and present research at local and national meetings in Los Angeles, New York, Washington D.C. and Portland. He has spoken on topics such as Liposuction, Tummy Tucks, Breast Lifts, and Craniofacial Surgery.

Dr. Zarrabi's office is conveniently located in the Santa Monica and Beverly Hills areas, is fully equipped with an accredited operating room, and stands out to be one of the most private and select plastic surgery offices in the Los Angeles area. He performs all outpatient cosmetic surgery procedures at our new state of the art facility, Santa Monica and Beverly Hills Rodeo Surgery Center. Our operating room is a fully certified (AAAASF) surgery center and all procedures are performed with the assistance of our Board-Certified anesthesiologists. This provides patients with highest level of safety and for greater privacy during their pre-op and post-op hours. Dr. Zarrabi maintains operating privileges at Saint John's Health Center and multiple outpatient surgery centers in Santa Monica and Beverly Hills.
Sherry Sanvictores, MSN, ACNP-BC
Nurse Practitioner
Sherry Sanvictores is a nurse practitioner with over 16 years of general and cosmetic dermatology experience. As one of the top aesthetic injectors in Southern California, Sherry is an Allergan Consultant training physicians, physician assistants, nurse practitioners, and nurses in the art of injections with Botox, Juvederm, and Voluma. As an alma mater of UCLA, Sherry also functions as a Clinical Assistant Professor for the preceptorship nurse practitioner graduate program at UCLA School of Nursing.
She received her Bachelor of Science in nursing at USC and her Master of Science in the acute care nurse practitioner program at UCLA with Sigma Theta Tau honors for high academic achievement.
As an advanced aesthetic injector, Sherry believes in the "artistry of injectables" and in tailoring outcomes for every patient's unique cosmetic goals to bring the best version of themselves forward. Her approach to beauty is accomplished through judicious use of nonsurgical treatments to promote natural and ideal proportions rather than overinflation and non-expression. In addition, Sherry is trained in the newest, most advanced techniques and guidelines through continued medical education studies to effectively treat patients for a variety of general and cosmetic dermatological issues.
Ms. Ariel Morgan
Surgical Coordinator
We are delighted to introduce Ms. Morgan, a valued member of Team Zarrabi for several years now. From an early age, she held a profound passion for the field of medicine, particularly the intricacies of the operating room. After successfully completing her Certified First Surgical Assistant degree, she dedicated nearly 8 years to hands-on practice. Eventually, she decided to explore a new path and transitioned to the administrative side of our practice. This unique combination of experiences provides her with a significant advantage in taking care of our patients, as she possesses a comprehensive understanding of surgical procedures, post-operative care, and overall patient coordination from a medical standpoint.
Ms. Morgan takes great pride in playing a pivotal role in patients' journeys towards improved health and confidence. With her unwavering support, she will guide you through every step of your experience, starting from the initial consultation to the post-operative recovery period. You can trust in Ms. Morgan's expertise, knowing that you are in capable hands. Rest assured that she will be there to ensure your well-being throughout your journey.