Epionce
Conveniently located to serve the areas of Santa Monica, Beverly Hills and Greater Los Angeles

Have you been disappointed with anti-aging and anti-blemish solutions you have tried in the past? Maybe your skin has been left feeling dry and looking dull. Or your skin is too oily and riddled with blemishes. No matter which solution you have applied to your skin, the products may have overpromised and underdelivered.
Epionce products are available to treat your skincare woes! Available now from Dr. Michael Zarrabi and his Santa Monica practice, Epionce is a physician-strength skincare line that can address each of your skin concerns. Dr. Zarrabi takes great pride in partnering with Epionce to offer this revolutionary skincare system to help you get the clear, healthy skin you've always wanted.
SHOP NOW
About Epionce
Epionce is a tried and tested physician-strength skincare system that helps you manage acne, aging, hyperpigmentation, sun care, and everything in between. Created by a dermatologist, the Epionce line has scientific backing in the form of clinical trials.
The products not only work in theory, but also in practice.
Epionce has many serums, creams, cleansers, and toners to meet your needs. Using botanicals and gentle formulations that do not irritate the skin, these breakthrough products ensure optimal results. An evaluation of your skin can determine the best combination of Epionce products for you. When you visit Dr. Zarrabi's offices for your personal skincare consultation, you'll be in the caring, experienced hands of Nurse Practitioner Sherry Sanvictores, MSN, ACNP-BCN. She loves helping patients acheive healthy, glowing skin that satisfies their aesthetic desires. After a careful dermatological examination of your skin, she'll be able to recommend the optimal Epionce products for your skin conditions and concerns. Reach out to Dr. Zarrabi's office today to schedule a skincare consultation!
SHOP NOW
Benefits of Epionce
There are many benefits to using the Epionce line of skincare products for your unique skin. You can realize a clearer, healthier, rejuvenated complexion with Epionce! Epionce does not use harsh ingredients in its formulas in order to give you the bright, youthful skin you have been wanting.
Clearer, smoother skin
Younger-looking complexion
Softer, more supple skin tone
Gentle for all skin types
Healthier glow
To see the benefits of Epionce for yourself, contact Dr. Zarrabi's Santa Monica office for a skincare consultation!
Candidates
As an ideal candidate for Epionce, you are an individual struggling to bring a healthy glow to your skin. You are looking for anti-aging, acne and breakouts, sun care, and/or dryness solutions – amongst other concerns. You have sensitive, normal, dry, combination, or oily skin that will benefit from the paraben-free, gluten-free, sulfate-free, and fragrance-free, botanical-infused formulas. You want to see results that Epionce has been proven to provide.
If you are a candidate for Epionce products in Santa Monica, contact Dr. Zarrabi's office today to schedule a private consultation.
Products
Epionce products can treat a number of skincare concerns for any combination of skin types. No matter what you are looking to treat, Epionce has the solution for you!
Cleanse & Prepare
Healthy skin is clean skin. Products in the Cleanse & Prepare category remove dirt and makeup leaving your skin feeling clean and hydrated. The toners complete the cleansing process by removing any traces of impurities. Set at the optimal pH for your skin's health, you can be sure the formula will not strip your skin of needed hydration.
Correct & Boost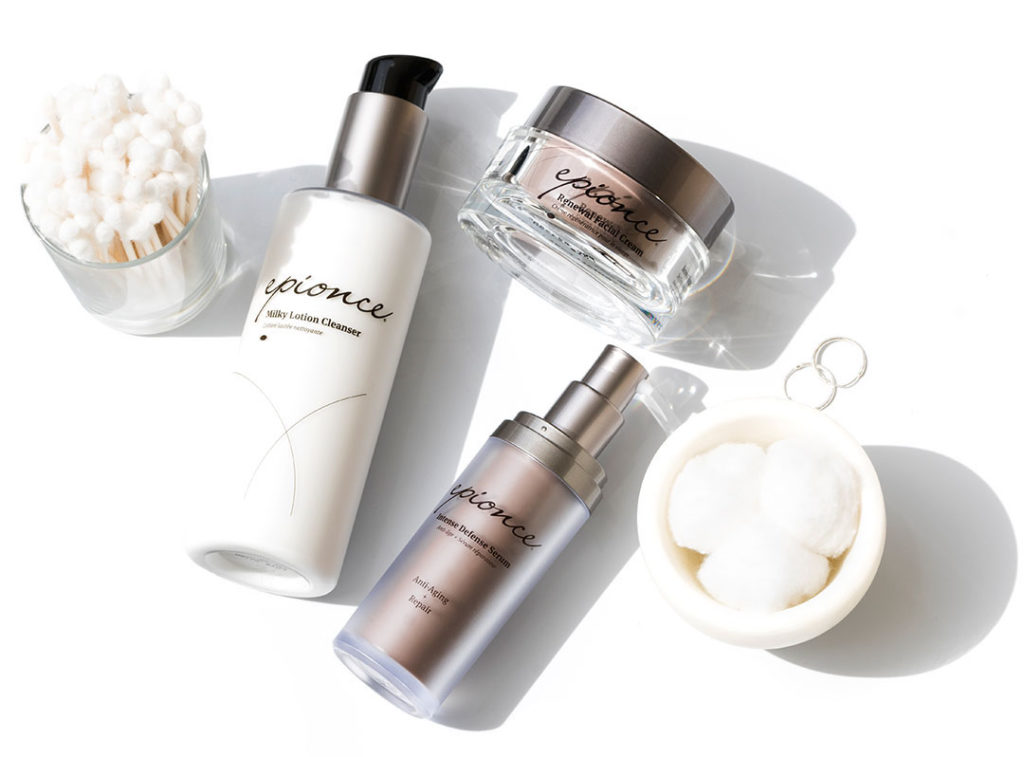 Clear skin of imperfections. Correct & Boost products encourage cell turnover to help reduce skin blemishes while smoothing skin texture and improving uneven skin tone. By treating hyperpigmentation and breakouts while brightening the complexion, you can visualize your results on a whole other level!
Renew & Fortify
Powerful anti-aging results. Anti-aging is the hallmark of this category of Epionce products. It focuses on reducing the appearance of fine lines and wrinkles and increasing moisture. Renew & Fortify smooths your skin over time, providing a more youthful appearance.
Protect & Prevent
While the sun is our greatest ally in maintaining life on the planet, too much sun can promote premature aging, and not to mention, skin cancer. Protect & Prevent products include SPF 50 containing physical blockers such as zinc oxide and titanium dioxide. This allows you to block the sun's harmful rays, keeping your skin looking fresh and vitalized for years to come!
Want to learn more about Epionce and how it can give you results that last? Call 310.584.9990 today to speak with one of our helpful skincare specialists!
Complementary Procedures
When you come to see Dr. Zarrabi for your skincare needs, you may opt for an additional non-surgical procedure to augment your Epionce skincare regimen. You can choose from a number of treatments to plump, smooth, contour, or clear your skin. These treatments, coupled with the Epionce solution tailored for you, will leave you with results you can relish!
Botox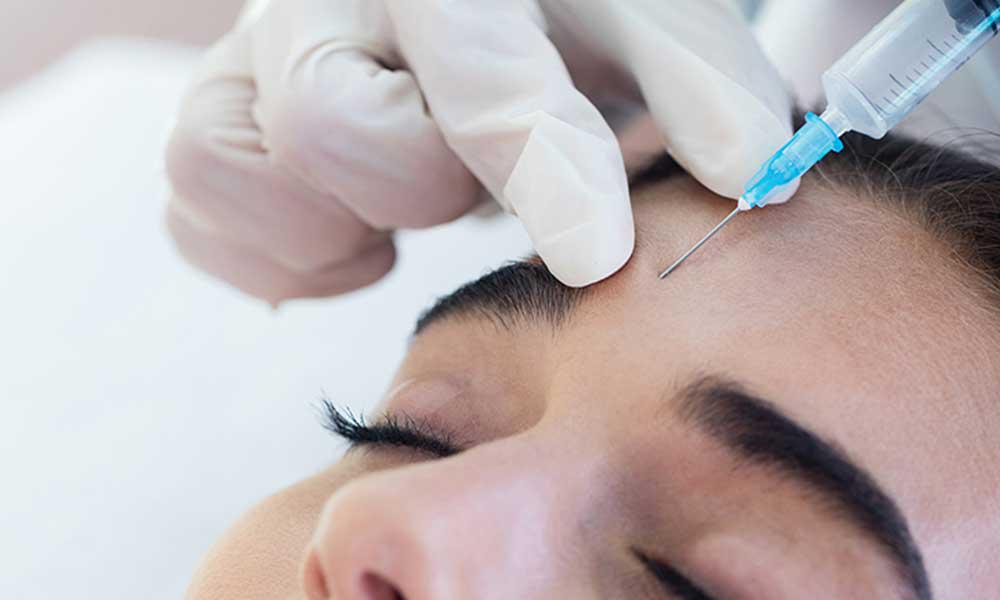 If the lines and wrinkles around your eyes, between your eyebrows, and on your forehead are causing you to furrow your brows even more, Botox may be the solution for you. Botox is a neuromodulator that works to temporarily cease muscle movements in the upper face. As you make expressions, the muscles below the surface of the skin contract. The skin begins to crease with each contraction and over time, the lines become deeper and deeper. By preventing the muscles from contracting, you stop the creasing and folding of the skin. Botox with your Epionce Renew & Fortify system helps to reduce the appearance of fine lines and wrinkles, giving you a younger-looking glow!
Chemical Peel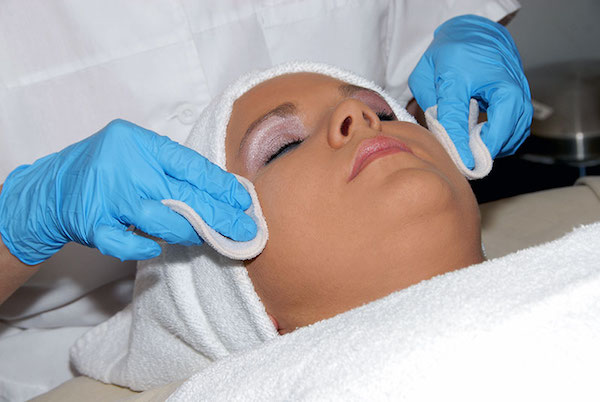 Dark spots and dullness on the skin can be addressed with a chemical peel. Chemical peels utilize a precise chemical solution that is applied to your skin. The chemical acts to slough away the more superficial levels of your skin over the following days. This allows vibrant, clearer, healthier skin to come to the surface. A chemical peel can be augmented with Correct & Boost and Protect & Prevent products to further even skin tone and clear skin of imperfections. This combination can also protect your new skin from being quickly damaged by the sun. A bright complexion is the epitome of vitalization!
PRP Facial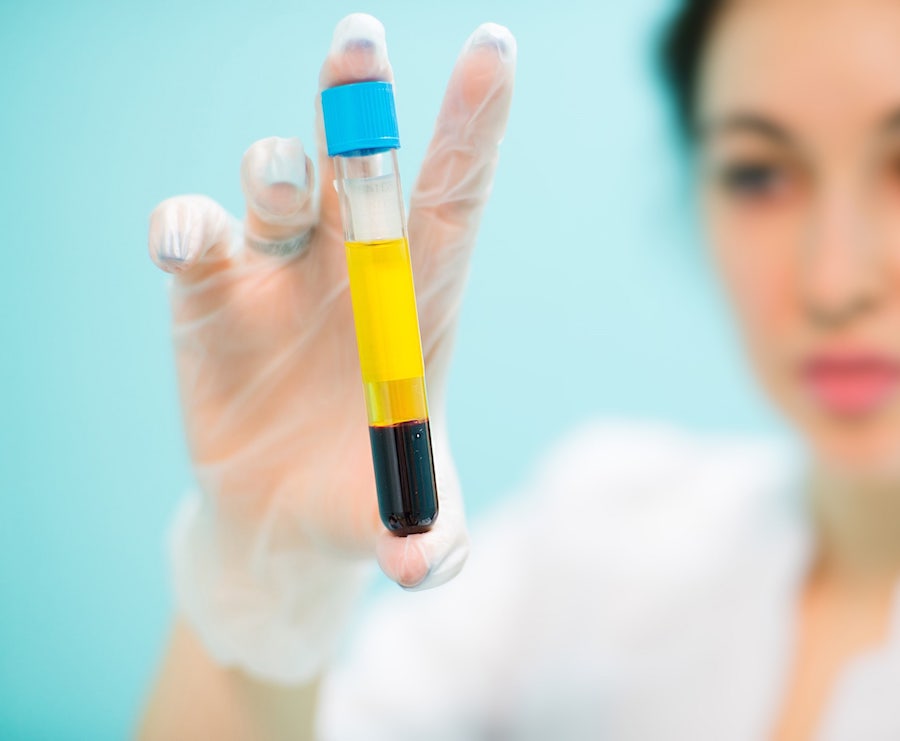 A PRP Facial is a great holistic solution for your skincare troubles. A combination of microneedling and PRP treatment is administered to your face during a one-hour appointment in Dr. Zarrabi's office. Microneedling consists of a handheld device with many tiny needles implementing controlled microinjuries across the skin. This encourages the skin cells to regenerate, bringing new skin to the surface. Plasma derived from a sample of your blood containing a boost of growth factors is applied to your skin to enhance the effects of the microneedling and promote skin rejuvenation. Epionce's Cleanse & Prepare along with any other category of the Epionce line can greatly amplify the effects of your PRP Facial!
Dermal Fillers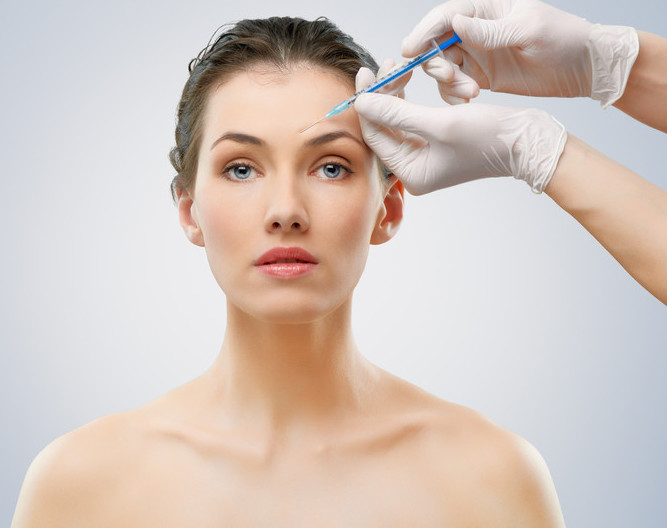 Signs of aging may go deeper than the creases in your skin. As you get older, collagen and elastin production slows, causing the face to lose its suppleness and appear hollow. Your cheeks and lips may deflate and your eyes may begin to appear sunken. Facial fillers can help restore the fullness of your youth! In addition to filling out your facial features and smoothing wrinkles, Dermal Fillers can help your body replenish its own collagen! This feature makes some dermal fillers long-lasting. Paired with Epionce Cleanse & Prepare products, your dermal fillers can give you a rejuvenated appearance!
Looking to enhance your appearance? Epionce can assist any facial treatment in making your skin healthy and clear. Reach out to Dr. Zarrabi's team today to learn how our skin care professionals can help you achieve your aesthetic goals!
Results
Many patients report that their skin is soft, hydrated, and brighter after using Epionce products. Patients report that they see a marked improvement in the skin after following an Epionce regimen. Rosacea and eczema are calmed, blemishes and acne are cleared, and fine lines and wrinkles are smoothed. Epionce delivers the results you want in a skincare line!
If you are ready to see what Epionce products can do for your confidence as well as your skin, call Dr. Zarrabi's office today to speak with one of his helpful staff members about your skincare needs. They will be happy to assist you in scheduling a consultation!
FAQ
WHAT ARE EPIONCE PRODUCTS MADE FROM?
Epionce products do not contain fragrances, parabens, gluten, nor sulfates. It also does not contain ingredients that irritate the skin. Botanicals, antioxidants, and free fatty acids are used to help you create and maintain a healthy, bright, and clear complexion you will love!
WHAT CAN EPIONCE PRODUCTS TREAT?
Epionce is a well-studied, physician-strength skincare line that can help you manage rosacea, melasma, eczema, dry skin, acne, signs of aging, among a number of other concerns. 
DOES EPIONCE WORK?
Epionce has been heavily researched for years. Epionce has some of the highest standards for clinical studies in the world of physician-strength skincare. Because of these high standards, data collected from the Epionce clinical trials have been published in peer-reviewed and scientific journals. Epionce is tested against the skincare leaders in the field only on human volunteers. Epionce has been proven to reduce fine lines and wrinkles, dry skin, blemishes, uneven tone, and many other skin concerns. Not only does Epionce work, but it also works better at making your skin healthier and more radiant!
Additional Resources
Epionce. (2020). Our approach to healthy skin. Retrieved from https://www.epionce.com/our-approach/
Epionce. (2020). Discover the Epionce story. Retrieved from https://www.epionce.com/our-story/