Breast Lift Specialist
Conveniently located to serve the areas of Santa Monica, Beverly Hills and Greater Los Angeles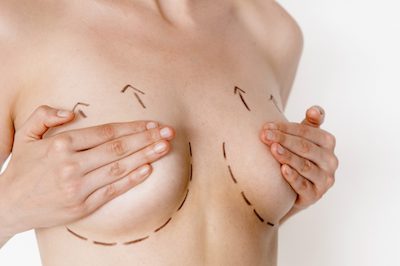 When life gets you down, you deserve some support to lift your perspective. Age and circumstances can reshape your physique, but you do not need to accept these changes without a fight! Whether weight loss or pregnancy has left your breasts deflated, Dr. Michael Zarrabi can help. Dr. Zarrabi is a renowned, Board Certified Plastic Surgeon located in Santa Monica, California. His expertise is unmatched, and his dedication will deliver on the breast lift of your dreams.
Dr. Zarrabi has performed breast enhancement surgeries countless times with immense satisfaction among patients throughout Los Angeles and the greater Southern California area. To benefit from Dr. Zarrabi's experience, precision and artistry, contact us at your earliest convenience.
About
A mastopexy, or breast lift, is a surgical procedure that removes excess skin from the breasts, thus perking up your profile. The remaining tissue is tightened and lifted to a higher position than where it currently sits.
A breast lift can help boost a patient's confidence and self-image.
Over the years, skin loses its elasticity due to depleted levels of collagen and elastin. Breasts may decrease in firmness and fullness as they respond to the forces of aging. A breast lift in Santa Monica can raise and reshape sagging breasts.
The mastopexy procedure may also reduce the size of the areolas. The areola is the darker skin surrounding the nipple. If you have a small chest due to genetics or breastfeeding, then implants placed in conjunction with a mastopexy surgery can increase their size and amplify their aesthetics.
The exact nature of your breast lift will depend on your body and cosmetic goals. Schedule a consultation with Dr. Zarrabi and help him strategize your next move.
Before and After Photos
Benefits of a Breast Lift
A breast lift surgery can help restore sagging tissue and create a more youthful appearance. These are just a few of the many advantages a mastopexy procedure from Dr. Zarrabi can provide.
Higher, perkier, and firmer breasts
More fullness in the upper chest
Improved symmetry
Re-shaped, re-positioned and smaller areolas
An improved bustline
Mastopexy can help you feel more comfortable in your clothes. If you shy away from swimsuit season, a breast lift may be just the right fit. Dive into empowerment with a breast lift in Santa Monica!
Candidates for Mastopexy
Every surgical procedure demands careful consideration. Ideal candidates for mastopexy are healthy, emotionally-stable individuals with realistic goals. Breasts of any size can benefit from a lift procedure, but the results may not last as long if the recipient's weight fluctuates often and excessively. Women with large, pendulous breasts may require a breast reduction in order to achieve optimal results.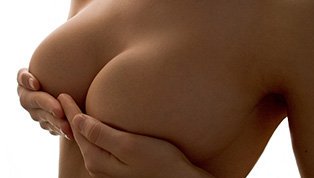 Other candidates for mastopexy include new mothers who are rebounding from pregnancy and nursing. A breast lift can address stretched skin and add volume. However, a patient who is planning to have more children may want to postpone her mastopexy surgery. Breast lifts do not pose any specific risks to expecting mothers, but pregnancy is likely to grow their breasts. This will offset the results of the procedure, so it may be wise to wait until you are done having children to undergo a mastopexy.
Personal Consultation in Santa Monica
Dr. Michael Zarrabi takes a personalized approach to his craft. He wants to understand exactly what each patient wants, and will offer recommendations and suggestions accordingly. Everyone deserves the best care available, tailored to their unique body type, goals, and desired results.
Contact Dr. Michael Zarrabi today to schedule your private consultation. Whether you are interested in a mastopexy in Santa Monica or another breast enhancement procedure, he can help. Dr. Zarrabi and his associates will answer any questions you may have and provide you with vital information to achieve your ideal figure. We welcome patients from Beverly Hills, Los Angeles and the surrounding areas of Southern California.
Preparation
A breast lift is a complex operation, but it is very safe under the skilled hand of a qualified plastic surgeon. There are a few steps you can take to ensure a positive, healthy mastopexy experience.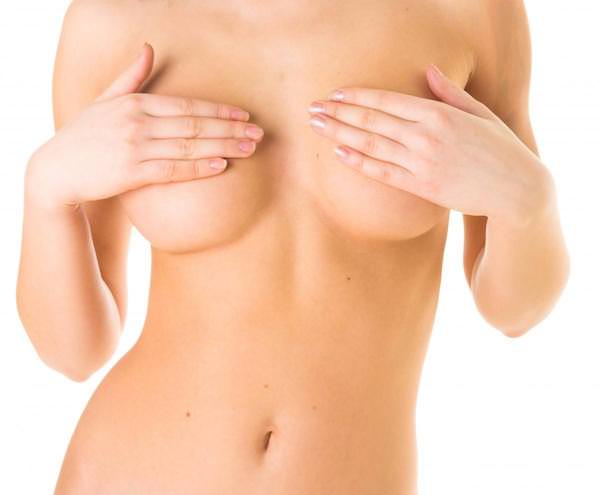 Please quit smoking at least eight weeks prior to the procedure. Dr. Zarrabi may also advise you to stop taking aspirin or other blood thinners in the time leading up to your surgery. You should arrange for rides to and from our clinic on the day of the mastopexy, and please pick up your prescriptions beforehand.
Twelve hours prior to your procedure, you should stop eating solid foods. Dress comfortably on procedure day – you should wear clothes that can be easily removed and applied without irritating your chest. When in doubt, consult Dr. Zarrabi's detailed instructions and follow them closely.
Breast Lift Procedure
From the moment you arrive for your procedure to the time when you are sent home to recover, we will provide you with the utmost care and comfort. You will receive the appropriate anesthesia for your procedure to ensure a smooth, successful operation.
Since Dr. Zarrabi takes a customized approach to every patient's surgery, he may perform a different type of technique or combination of techniques for each candidate.
Donut Mastopexy
If the surgeon is treating patients with small breasts which have only a mild amount of droopiness, he may use the donut mastopexy technique. This is a relatively quick and simple procedure that preserves nipple sensation and limits the scarring to only around the areola.[1]  
Vertical Technique
If the patient has moderate to large-sized breasts, with moderate droopiness, Dr. Zarrabi may perform the vertical technique. This method involves extending a vertical incision from the areola down to the breast crease. Once the necessary adjustments are made, the skin is sutured back together to create a pleasantly perky effect.
Anchor Method
For women who have significantly drooping, sagging, and/or large breasts, the traditional anchor procedure may be performed. This involves making incisions around the areola, extending a vertical line downwards to the breast crease, and then also along the lower crease of the breast.
Everybody is unique, so everybody deserves special attention. Regardless of your size, shape, or definition, Dr. Zarrabi can help you realize your ideal profile!
Recovery
Immediately following your mastopexy, a caring clinician will monitor your progress. You will be placed into a comfortable bra Please wear this until your breasts adjust to their new contours. The garment helps control swelling and provides optimal circulation to the chest.
Our attentive staff will schedule a follow-up appointment to chart your recovery. Please avoid strenuous activity for about six weeks to allow your incisions to heal. Most patients return to work after approximately one week. Your recuperation process will be unique to you. Take recovery one day at a time and get plenty of rest.
Amazing Results
Dr. Zarrabi's skill and expertise can lift not only your breasts, but also your spirits! His approach involves minimal incisions around the areola and breast crease. These can be easily covered up, even when you wear a swimsuit or underwear.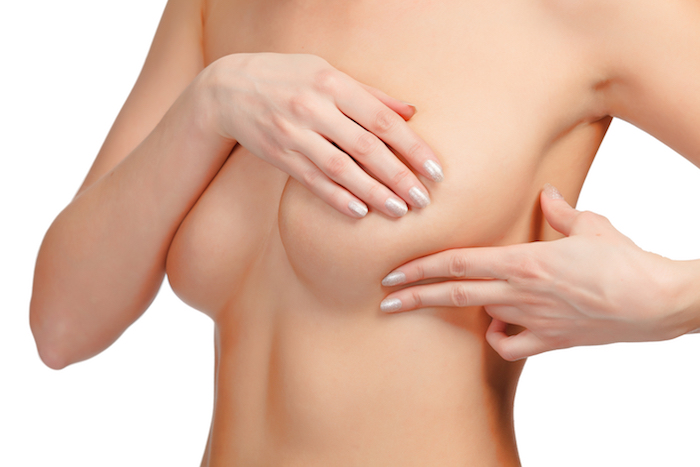 Mastopexy delivers a true transformation. You may immediately notice a rise in your silhouette, but this effect will only improve over time. Your swelling will subside over the two weeks following surgery, allowing your firm, taut figure to emerge. The full results of your breast lift may take up to three months to manifest. Your body requires time to adapt to its new contours. Great things take time to appreciate!
Speaking of time, the benefits of mastopexy are long-lasting. A healthy lifestyle can facilitate years of ravishing results. To get a glimpse of our patients' overwhelming satisfaction, please visit our rave reviews page.
Complementary Procedures 
Health is holistic. A great surgeon like Dr. Zarrabi does not just treat parts; he treats people. To address the root causes of slack, asymmetrical breasts, a lift should be done in conjunction with whatever other procedures you may need. A breast augmentation, combined with mastopexy, has proven to be beneficial in reversing ptosis (sagging).[2] Dr. Zarrabi will create the best strategy for your appearance during the consultation period. 
FAQ
How much does a breast lift procedure cost in Santa Monica?
Cosmetic surgery is not a "one size fits all" endeavor. Your aesthetic goals are tailored to your personality, so your healthcare should follow suit. Please visit our financing page to learn more about pricing for your breast lift needs.
How long does a breast lift last?
The answer depends on several factors. Genetics, age, diet, and exercise all contribute to the longevity of your vibrant physique. By avoiding frequent weight fluctuations and unhealthy foods, mastopexy results can last for many years.
Is a breast lift safe?
Yes, Dr. Zarrabi prioritizes your health and happiness above all else. Under his care, you will enjoy the benefits of unparalleled dedication and precision. Dr. Zarrabi is a Board Certified Reconstructive and Plastic Surgeon who proudly serves Los Angeles, Santa Monica, and the surrounding communities. Please contact our office and learn how Dr. Zarrabi can fulfill your cosmetic goals.
References
Gruber RP, Jones HW Jr. (1979). The "donut" mastopexy: indications and complications. Plastic and Reconstructive Surgery. 65(1)34-38. PMID: 7350575
Karnes, J., Morrison, W., Salisbury, M. et al. (2000). Simultaneous Breast Augmentation and Lift. Aesthetic Plastic Surgery. 24(2)148-154. https://doi.org/10.1007/s002660010024