Gynecomastia
Conveniently located to serve the areas of Santa Monica, Beverly Hills and Greater Los Angeles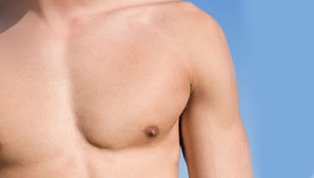 When you are insecure about your body, it is difficult to show confidence. If you have enlarged male breasts, it can detract from your self-esteem. You may shy away from beach outings, locker rooms, swimming pools, and intimate encounters with romantic partners.
To restore confidence in your physique, visit Dr. Michael Zarrabi. He is a board-certified plastic surgeon who proudly serves men and women in the Los Angeles area, Southern California, and beyond. Conveniently located in Santa Monica, Dr. Zarrabi understands the importance of looking good and feeling great. Schedule a consultation at your earliest convenience and discover your best self.
What Is Gynecomastia?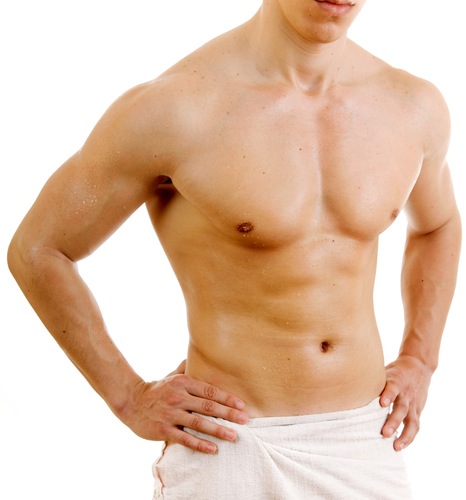 Gynecomastia is a condition in which male breast tissue is enlarged, contributing to a phenomenon sometimes called "man boobs." Many men who have a genetic disposition for gaining weight around their chest may have enlarged breasts. Male breast reduction is designed to remove excess fat, breast tissue and possibly even skin from the chest area to achieve a flatter, firmer and more contoured appearance.
One out of every ten men experience enlarged breasts at some stage of their lives.[1] Surgery can help them be more comfortable and confident with their body and achieve a more masculine look. Male breast reduction surgery is one of the most popular body contouring procedures for men. Gynecomastia treatment offers several benefits for all ages.
When guys struggle with gynecomastia in silence, it can lead to unexpected complications. Men who attempt to hide their enlarged breasts from view may avoid going to the gym, for example. If they reject exercise, their health may suffer and they could gain more weight. Obesity can be a contributing factor towards the persistence of gynecomastia. Hence, men can find themselves in a vicious cycle. The more they try to hide their enlarged breasts, the more enlarged they can become.
Benefits of Male Breast Reduction
The obvious benefit of gynecomastia surgery is the contouring and flattening of the chest. Men can regard their bodies with a renewed sense of pride when it reflects their ideal profile. But there are many fringe benefits that may not be as apparent.
One such benefit of male breast reduction surgery is an improvement in posture. Guys who are ashamed of their chests may slump down to minimize the appearance of their protruding chests. By consulting with Dr. Zarrabi about gynecomastia surgery, you could improve your posture, weight issues, and a host of other complications. The benefits of male breast reduction are so much more than just physical; they are emotional and psychological as well.
Ideal Candidates
If you are unable to lose weight in the chest area even after making significant changes in your diet and exercise routine, you may be a good candidate for the male breast reduction procedure. Eligible patients are in good health and are maintaining a stable weight. If your weight tends to fluctuate often, please discuss your health with Dr. Zarrabi. He can make an informed decision regarding your treatment options.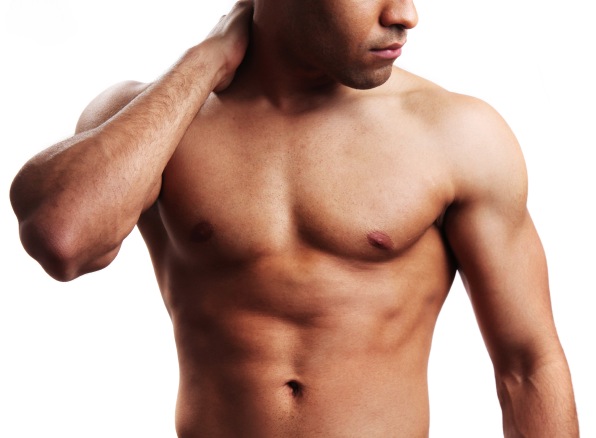 Gynecomastia is especially common during adolescence. Puberty affects the hormonal balance in a young person's developing body. Boys and girls both produce certain amounts of estrogen. This hormone contributes to the growth of breasts in young women, but estrogen may also surge during a young man's teenage years. Hormonal changes can lead to enlarged male breasts.
Many boys will grow into their physique. Their chests may flatten out as puberty subsides. However, some men can carry the effects of gynecomastia into adulthood. If you continue to experience the effects of enlarged male breasts, Dr. Zarrabi can help. Call (310) 584-9990 and book a consultation in our discreet Santa Monica office.
Personal Consultation in Santa Monica
Dr. Zarrabi takes a customized approach to each patient. He will offer recommendations and suggestions for surgery based on the patient's body type, overall goals and desired results. Healthcare is not a "one size fits all" discipline. Everyone grows and evolves differently. Every procedure must be contoured to each person's body. Gynecomastia surgery must address current body issues and take into account how the chest will develop and age in the coming years.
Contact Dr. Zarrabi today to learn more about male breast reduction and find out if you are a good candidate for this body sculpting and contouring procedure.
Be prepared to share your medical history so that we can establish your pattern of development. If you have pictures you would like to show us, that can also be helpful. Dr. Zarrabi can assess a pattern of what your chest looked like when you were younger and compare it to your current shape. Only you can determine your ultimate goals, but Dr. Zarrabi can help bring about improvement.
Preparation for Surgery
The preparation for gynecomastia surgery is tailored to your unique anatomy. Dr. Zarrabi will explain his approach and walk you through the options that work best for your needs. He will also provide you with detailed instructions to prepare you for the surgical process. You may be advised to stop taking anti-inflammatories, like ibuprofen and aspirin, for the two weeks leading up to your surgery. You should quit smoking during the preparation period to promote optimal circulation and general wellness.
Dr. Zarrabi will provide a list of medications that you may need.
You should have plenty of time to fill these prescriptions before your procedure. Please arrange for a loved one to drive you to and from our Santa Monica surgery center. The further you plan ahead, the smoother the process will go. Please call (310) 584-9990 to ask our attentive staff members questions and address any concerns you may have.
Male Breast Reduction Procedure
Dr. Zarrabi offers the male breast reduction procedure at his exclusive plastic surgery center in Santa Monica. He has established himself as an expert in body contouring and sculpting procedures. Male breast reduction is typically performed in less than two hours but may take longer depending on the extent of the surgery.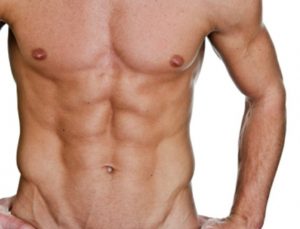 Dr. Zarrabi performs the procedure under general anesthesia and has helped dozens of men of all ages achieve a natural, sculpted look. Male breast reduction typically involves a combination of liposuction and direct tissue removal in order to achieve a flat, contoured and sculpted look. The first part of the procedure involves liposuction where excess fatty tissues are removed from the chest area. A small incision is typically made around the areola or under the arm. Dr. Zarrabi gently inserts the cannula (hollow tube) under the skin so unwanted fat can be suctioned out of the area.
Next, Dr. Zarrabi will perform the breast tissue excision. This is necessary to remove any excess glandular breast tissue from the chest area. Liposuction only removes excess fat from the area, and the glandular tissue is the primary cause of the enlarged breasts. The glandular tissues is carefully removed so that the upper chest now lies flat and looks more masculine. In some instances reduction of the areola or removal of excess skin are required in order to achieve the optimal results. In most instances the surgery is performed with very small incisions that result in little to no visible scars.
Recovery and Results
The recovery process varies from patient to patient. In general, you should allow 1-2 weeks before fully resuming your normal daily routine activities.You can resume strenuous activity and full exercise around 6-8 weeks after surgery. Healing is a marathon, not a sprint.
Great results are worth the wait.
Speaking of great results, your chest will adapt to its flatter, firmer contours as the swelling subsides. Achieve a more rugged physique with the help of Southern California's best plastic surgeon. To see how overwhelmingly happy our past patients have been, simply look at our rave reviews.
Complementary Procedures 
Liposuction can remove unwanted fat from the chest, abdomen, thighs, arms, and buttocks. The procedure delivers miraculous results, but may leave behind unwanted skin. Dr. Zarrabi can address lax, loose skin during his gynecomastia surgery to create a natural-looking chest of which you can be proud.
But what if your "problem area" extends even lower? Consider a tummy tuck treatment with Dr. Zarrabi. He can cinch up flabby love handles, flatten the belly, and remove the bulk. Your torso will benefit from Dr. Zarrabi's careful, precise approach. 
FAQ
What does male breast reduction cost in Santa Monica?
The price of gynecomastia surgery depends on the extent of the condition. If it can be addressed with liposuction alone, it will cost less than a procedure that entails extensive skin excision. Dr. Zarrabi offers financing options to help his patients receive the proper care at the right price.
How long does gynecomastia surgery last?
Male breast reduction surgery takes approximately two hours, but the results are long-lasting. Dr. Zarrabi can remove glandular tissue and unwanted fat cells, but the chest can still increase in size due to excessive weight gain or drug use (like steroids). Please maintain a healthy lifestyle and enjoy the benefits of male breast reduction.
References
Dornellas de Barros, A., Sampaio, M. (2012). Gynecomastia: physiopathology, evaluation and treatment. Sao Paulo Medical Journal. 130(3):1516-3180. http://dx.doi.org/10.1590/S1516-31802012000300009
Johnson, R. & Murad, M. (2009). Gynecomastia: Pathophysiology, Evaluation, and Management. Mayo Clinic Proceedings. 84(11):1010–1015. DOI: https://doi.org/10.4065/84.11.1010