360º Body Lift - Total Body Contouring
Conveniently located to serve the areas of Santa Monica, Beverly Hills and Greater Los Angeles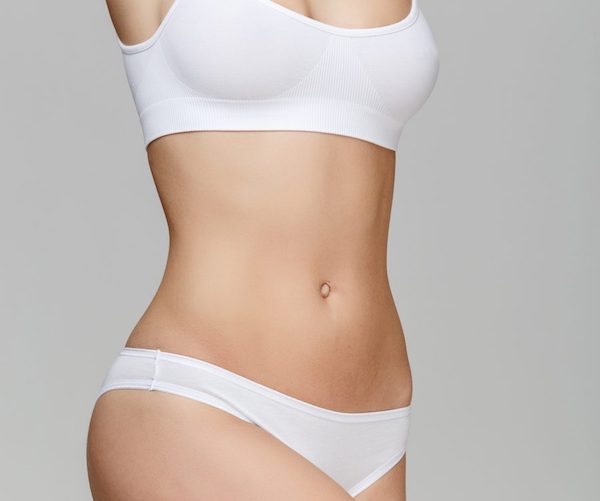 If you are looking for a procedure to remove unsightly fat and excess sagging skin, Dr. Zarrabi offers the 360º Body Lift. The 360º Body Lift is a customized body contouring procedure, offering both men and women who have recently lost large amounts of weight to restore their natural figure.
The 360º Body Lift goes one step beyond traditional tummy tuck surgery and liposuction by combining several techniques to sculpt and contour the entire midsection. The 360º Body Lift involves removing excess fat and skin around the entire waistline, back, and abdomen. The abdominal muscles are then tightened up to reshape and tone up the midsection, lower back, and flanks area.
Dr. Zarrabi uses several innovative techniques to achieve amazing results with the 360º Body Lift procedure and offers a customized approach for each patient.
"Many patients who have had major weight loss feel better but now have to deal with excess skin. For many this involves excess skin of the abdomen, pubis, waistline, lower back and buttocks. The 360º Body Lift is a procedure that addresses all of these areas in one operation." – Dr. Michael Zarrabi
What's a Body Lift?
Cutting-edge surgical techniques like a 360º body lift will transform your appearance and help show off all your hard work.
A body lift is a cosmetic procedure that circumferentially reduces excess skin and fat along the abdomen and back. This procedure is perfect for men and women who have undergone significant weight loss. Major weight loss often leaves excess skin that is stretched out and sagging. This skin often collects around the midsection. Drooping skin around the abdomen and flanks can be uncomfortable and embarrassing, distorting your overall figure. At Zarrabi Plastic Surgery, we want the best for our patients.
A body lift often includes liposuction so that your attractive contours can be accentuated. Liposuction is a fat removal technique that has been around for decades, allowing plenty of time for the technology to be researched and perfected. Liposuction is not a weight loss solution but rather a tool used to get rid of those last bits of stubborn fat. When implemented along with a body lift, liposuction will help sculpt the body and smooth out any areas of unwanted fat. The result of a body lift that includes liposuction is even more impressive! 
Body Lift with Dr. Zarrabi
Dr. Zarrabi takes the traditional body lift one step further by implementing a 360º technique. This method of body contouring enables our patients to achieve consistent, smooth results. A 360º body lift should only be performed by an experienced board-certified surgeon such as Dr. Zarrabi. This surgery requires the eye of a trained professional and the hand of an artist. 
Key Benefits of The 360º Body Lift
The 360º Body Lift can take several inches off your appearance and dramatically reduce your waistline. The 360 body lift is well-suited for those who want to achieve a leaner and fitter silhouette and it is performed to complement the natural shape and contours of your body. Key benefits of the 360º Body Lift include:
Flat and tighter stomach
Visible abdominal muscles and contours
Sleek and shapely lower back
Reduction of 'love handles' and unwanted fat deposits of the back, love handles and abdomen.
This surgery will truly transform your appearance!
Candidates
Since the 360º Body Lift involves removing bulges and excess fat, it is a good match for those who cannot get rid of those last unwanted stores of fat through diet and exercise alone. The 360º Body Lift is a total body sculpting and reshaping procedure that results in a significant reduction of the waistline and can change the entire upper body. You may be a good candidate for the 360º Body Lift if you:
Are at a healthy weight and maintain a healthy lifestyle
Want to achieve improved body contours and a flat stomach
Want to get rid of loose skin and excess fatty tissue after extreme weight loss
Are ready to tighten and tone up your midsection after pregnancy
Are interested in a long-lasting change to your figure
The 360º Body Lift is designed to transform your figure and give you a more youthful and attractive appearance. Contact Dr. Zarrabi for your personal consultation regarding the 360º Body Lift so he can answer any questions you may have and provide you with more information about this innovative procedure.
Dr. Zarrabi: Your 360 Body Lift Specialist 
Dr. Zarrabi and you will have a meeting to discuss a 360º body lift and how it can impact your body. This meeting is a chance for you to discuss your aesthetic goals with a professional body contouring surgeon. Dr. Zarrabi will listen to your concerns and ask you questions. He will try to get to know you better and ask about your general health, past procedures, and current medications. This information will help him determine whether or not a 360º body lift is the right choice for you. Dr. Zarrabi is dedicated to the goals and well-being of his patients and will only pursue a 360º body lift if it is the best option possible. 
This meeting is your opportunity to learn all about Dr. Zarrabi's 360º body lift technique.
Preparation
Like with all surgeries, a 360º body lift requires some preparation to ensure a healthy procedure. Your appointment will likely be scheduled for a few weeks in advance. During these weeks it is important to maintain a healthy lifestyle and keep your weight consistent. Large fluctuations in weight may cause your surgery to be delayed.
Fill prescriptions ahead of time so you don't have to worry about picking up medication the day of your surgery. A 360º body lift is an invasive procedure that will require a lot of rest during recovery. During this time you may not be able to cook for yourself. We encourage you to prepare nutritious meals ahead of time that require only minimal work.
Choose an area or room of your home that will be your recovery space. This area should be free of distractions and be somewhere you feel at peace. Fill the room with entertainment, water bottles, and lots of pillows.
Arrange for rides to and from the appointment and ask a friend to stay with you your first few days of recovery. It will take you a while to adjust to movement after surgery and having a friend to assist you will help.
Procedure
A 360º body lift is performed with general anesthesia. Once you are resting, Dr. Zarrabi will strategically apply incisions around your midsection. These incisions will allow him to access stubborn fat deposits with liposuction and excise stretched skin. Once your body is beautifully sculpted, the incisions will be closed. You will be taken to a recovery room where you will be monitored until you wake up. 
The 360 Body Lift surgery will take about 4-6 hours.
Recovery
Swelling and bruising will be present for a few weeks. Any discomfort can be controlled with prescribed pain medication. Swelling can be controlled with brief walks and compression garments.
A follow-up appointment with Dr. Zarrabi will allow you to ask new questions. Dr. Zarrabi will inform you of what to expect for the rest of your recovery. He will also inspect your incisions and treatment areas to ensure you are healing well.
360 Body Lift Results
Your results will be immediately noticeable! This surgery will smooth your contours and dramatically restore your slimmer, natural figure. You put in the work and deserve to look and feel your best! 
Your final results will set in after about two months when the swelling has subsided. These results are long-lasting. The best way to keep the weight off and maintain your results is with a healthy lifestyle of exercise and clean eating.
Cost
We pride ourselves on providing patients with impressive results they can be proud to show off. At Zarrabi Plastic Surgery, we recognize that each patient has a unique body and aesthetic goals. The cost of your procedure will reflect your customized treatment plan. To learn more about costs and how your 360º body lift will impact your appearance, give us a call at (310) 584-9990 or schedule a consultation today!
FAQs
How long does it take to recover from a body lift?
The average recovery time for a body lift is six to eight weeks. Patients often return to a desk job after two to three weeks but will need to wait six to eight weeks before exercising again.
Will insurance cover a body lift?
This will depend on your insurance. A body lift is considered a cosmetic procedure. However, for patients who have undergone extreme weight loss and have been left with excess droopy skin, a body lift may be necessary. The best way to find out if your insurance will cover a body lift is to give them a call.
How much does an arm lift cost?
Arm lift costs vary from person to person. The cost of your arm lift will be customized to your body and desired result. Give our office a call today to learn more about the costs associated with an arm lift.
How much does a circumferential body lift cost?
A 360º body lift is a highly customized procedure. Many details have to be considered. The primary consideration is the unique anatomical features of the patient. Dr. Zarrabi takes into consideration your natural curves and proportions to produce a transformative outcome. Because of our hand-tailored approach, the cost of your procedure will be unique to you. Give us a call or schedule a consultation to learn more about a 360º body lift. This procedure is truly transforming!