Facelift
Conveniently located to serve the areas of Santa Monica, Beverly Hills and Greater Los Angeles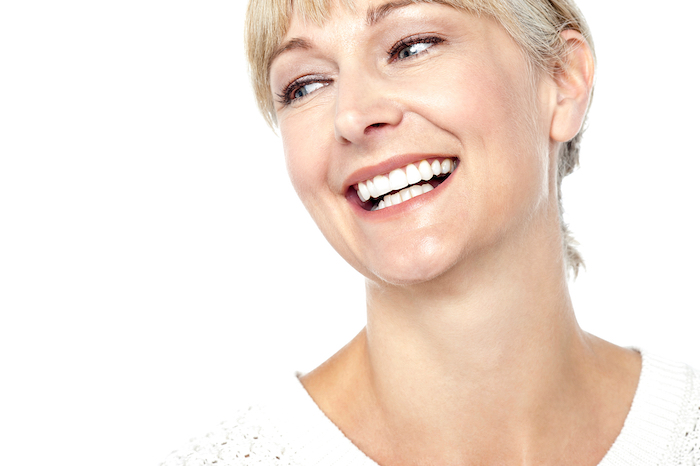 As we age, our bodies produce less elastin and collagen. Without these essential support structures, skin loses its tone and definition. Wrinkles emerge, but a facelift may be the perfect remedy for the signs of aging.
"I always emphasize a natural appearance in plastic surgery. Nowhere is this more important than in the face. When I perform a facelift my goals are to elevate and reposition the deep soft tissues that have begun to sag with age. The 'lift' in my facelifts is always on the deeper tissues and never on the skin. We avoid that windswept and unnatural look by avoiding tension of the skin. My goal is make you look refreshed, younger, and a more youthful version of yourself."

Dr. Zarrabi
Renowned, board certified plastic surgeon, Dr. Michael Zarrabi, is a recognized expert in facelift surgery. Conveniently located in Santa Monica, California, Dr. Zarrabi is proud to serve the greater Los Angeles community. Men and women from Southern California and beyond seek out Dr. Zarrabi's skill in performing attractive, yet totally natural-looking facelift surgery. Contact Dr. Zarrabi about a facelift in Santa Monica to arrange for your personalized consultation.
What Is a Facelift?
Rhytidectomy is the technical term for a facelift, but it has practical applications for your appearance.[1]  Rhytids are wrinkles, and a facelift can surgically reduce these wrinkles by tightening the skin and contouring the tissue beneath it. A rhytidectomy reduces signs of aging in the neck and face by literally lifting the skin and trimming any excess material along the edges. Facelifts can also tighten deep facial tissue, restoring fullness and your youthful appearance. The procedure corrects hanging jowls and raises cheeks to their ideal prominence. 
Every patient's face evolves and functions differently, so it is important to assess the entire face rather than just its parts. Dr. Zarrabi will study your facial structure and map your unique contours. From there, he will propose a tailor-made facelift treatment strategy specified to you. 
Before and After Photos
Key Benefits of a Facelift
The confidence you gain from a facelift will shimmer for the whole world to see. Dr. Zarrabi can help erase many signs of aging around the face and neck area. His expertise will enhance your appearance, delivering a more youthful look. 
Benefits of a Facelift in Los Angeles
Elevate the midface and jowl region
Smooth the skin of the face and around the cheeks
Tighten and remove the bands of the neck
Remove excess fatty deposits under the chin (double chin)
Remove excess skin of the neck
Improve the contour of the jawline
Rhytidectomy is a fairly extensive procedure, but it can take several years off your appearance.
Candidates for Facelift Surgery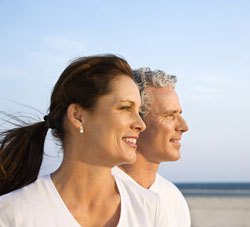 Generally patients who are in good general health will be ideal candidates for a facelift from Dr. Zarrabi. Eligible patients should be non-smokers. If you do use tobacco products, please quit at least eight weeks prior to surgery to promote optimal circulation and general wellness.
Rhytidectomy candidates are individuals who wish to address lax skin on their face. To determine if a facelift procedure is right for you, please contact Dr. Zarrabi and schedule an appointment for an individualized consultation.
Personal Consultation in Santa Monica
Dr. Zarrabi will explain all of the details of your facial surgery during your consultation and answer any questions you may have about the procedure. Since Dr. Zarrabi uses a customized, personalized approach for facelifts, you can look forward to a sculpted, natural, and attractive appearance. The doctor welcomes your curiosity and will respond with unparalleled expertise! To begin a vital conversation about your aesthetic improvement, please call (310) 584-9990. One of our attentive team members will listen to your concerns, celebrate your cosmetic goals, and guide you down the path toward your ultimate enhancement.
Preparation for a Facelift
Your face is as unique as your identity, so your preparation for a facelift will be crafted to your needs. You may be advised to stop taking blood-thinners in the weeks leading up to your surgery.
Expect to take two to three weeks off work to adequately recover from your facelift procedure.
If Dr. Zarrabi prescribes any medications, please fill those prescriptions before your surgery. We want your recovery to be free of worry and full of healing! Arrange for a loved one to drive you home after the procedure and watch over you for the first 24 hours. Caregivers are heroes; we salute our fellow wellness enthusiasts.
The Facelift Procedure
From the moment you arrive on the date of your surgery, your comfort is our priority. You will receive the proper anesthesia for your procedure. Each treatment is tailored to meet your needs and address your concerns. Under Dr. Zarrabi's expert leadership, the surgical staff will replenish your radiance according to your wishes. The doctor will skillfully conceal all incisions along the hairline, along the folds of the ear, or behind the earlobe.
Dr. Zarrabi will take extra care to gently tighten the deep facial structures located under the skin. These are called SMAS: the superficial musculoaponeurotic system. When Dr. Zarrabi skillfully pulls back the SMAS, he will restore their youthful orientation and bring a taut, pleasing contour to your face.[2] The skin is then draped back into its proper alignment as any excess skin is carefully removed. The skin is never pulled tight so that you achieve only a natural result. In some cases, Dr. Zarrabi will also remove unwanted fat deposits from the neck area. This fat can then be repurposed to add volume to various parts of the face, as desired.
Dr. Zarrabi pays meticulous attention to detail, ensuring the best possible aesthetic results while minimizing scars and discomfort.
Once the excess fat and/or skin is removed, Dr. Zarrabi will gently suture all incisions. He has an artistic eye and a steady, skillful hand. Dr. Zarrabi will honor your unique facial contours to unleash the profile of your dreams without changing the core essence of who you are.
Recovery
The facelift is a relatively extensive procedure and requires weeks of healing time. It is most suitable for those who want to dramatically enhance their appearance by tightening up the skin and getting rid of excess fatty tissue around the chin line and upper facial areas. Most patients experience a significant amount of swelling immediately after surgery, and the incisions typically require between 3 – 4 months to heal completely.
Please do not exert yourself or rush the recovery process. Great results are worth the wait!
Dr. Zarrabi has many years of experience in performing the rhytidectomy procedure and offers a customized approach to make sure you get natural-looking results. From his careful consideration of incision placement to his artful approach to skin draping and tissue contouring, Dr. Zarrabi highlights your best features every step of the way. One glance at his incredible reviews will attest to his commitment to patient satisfaction.
Complementary and Alternative Procedures
Dr. Zarrabi can complement your procedure with fat transfer, laser resurfacing, and soft tissue augmentation to enhance results and further tighten the skin. Or, if you are looking for a procedure that is less invasive than a full facelift, you may want to consider our suite of injectables. As our bodies age, they produce less collagen. Since collagen is the protein that supports proper skin maintenance and regeneration, this depletion results in sagging as the skin hangs further away from its underlying tissue. Dr. Zarrabi can fill the gaps underneath the skin with an appropriately named dermal filler.
By plumping the area below the skin, fillers smooth out the wrinkles and creases that cross the face.
Some of these lines become more pronounced with age. Every time you frown, smile, or make any other facial gesture, the muscles beneath your skin contract. Over time, these repetitive contractions pull at the skin until they form unsightly wrinkles. To immobilize the muscles that cause facial lines, consider a Botox session with Dr. Zarrabi and/or his Nurse Practitioner, Sherry Sanvictores. Botox is a neuromodulator, which means that it disrupts the chemical signals between the nerve endings and the muscles where it is injected. By relaxing these muscles, Botox smoothes the skin along your face.
Cost of a Facelift in Los Angeles
Many of us put on a brave face when we open our medical bills, but Dr. Zarrabi takes the shock out of the system with transparent pricing and honest communication. He will assess your costs well before the date of your facelift. No surprises, no hidden fees, no problem! If you need assistance paying for the procedure, Dr. Zarrabi offers several financing options. Feel free to call us at (310) 584-9990 with any budgetary questions you may have.
FAQ
Are facelifts safe?
The facelift procedure is intimate and transformational. You must have confidence in your selected surgeon, and Dr. Zarrabi inspires confidence with every treatment he delivers. A board certified plastic surgeon serving the Santa Monica and Los Angeles communities, Dr. Zarrabi is a leader in his field. Truly, he will be an advocate for your safety and wellbeing from the moment you consult with him.
Do facelifts look natural?
The key to a successful facelift is working with the glorious contours of the face as it exists. Skin may sag and tissue may soften, but your face is who you are. Dr. Zarrabi designs a facelift to celebrate your face. His artistry tightens your features without erasing your identity.
References
Hamra, ST. (1992). Composite rhytidectomy. Plastic and Reconstructive Surgery. 90(1):1-13. DOI: 10.1097/00006534-199207000-00001.
Owsley JQ. (1983). SMAS-platysma facelift. A bidirectional cervicofacial rhytidectomy. Clinical Plastic Surgery. 10(3):429-40. PMID: 6627837