Brow Lift
Conveniently located to serve the areas of Santa Monica, Beverly Hills and Greater Los Angeles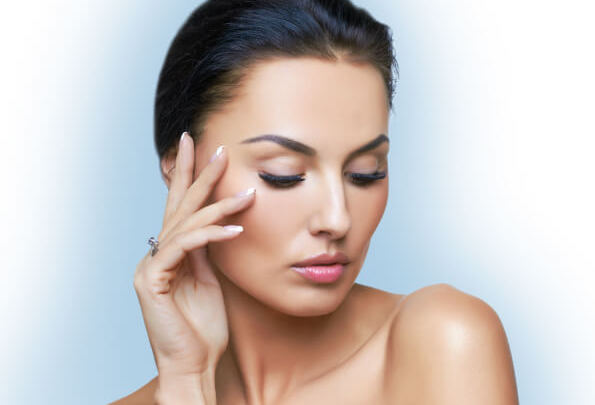 A brow lift is an aesthetic procedure that corrects droopy eyebrows and can create a more balanced appearance. Brow lifts are a crucial tool for both facial rejuvenation and aesthetic enhancement.
Enhance Your Facial Expressions
The eyes form one of the most important elements of non-verbal communication. We communicate our emotions through facial expressions. The eyebrows are crucial for projecting our emotions.[1] As we age, our faces may change in ways that affect how people perceive our moods. Brow lifts can help some of these issues and correct age-related issues. Brow lifts can also be used to enhance facial beauty so you look how you want.
Board-certified plastic surgeon Dr. Michael Zarrabi offers brow lifts as part of his comprehensive suite of enhancement procedures. He is dedicated to helping patients refining their appearance in ways they desire. If you're curious about whether or not a brow lift is a good fit for your aesthetic aspirations, reach out to Dr. Zarrabi to learn more.
What Is a Brow Lift?
A brow lift procedure is a procedure to elevate and reshape drooping brows as a result of aging. Brow lifts result in rejuvenation around the eyes, including upper and lower eyelids and the forehead. Although Botox and other injectable fillers can help reduce the appearance of wrinkles and lines in this area, the results typically last only a few months. The brow lift procedure is a solution for wrinkle removal, and not only reduces wrinkles and deep lines on the forehead but also corrects drooping brows to create a more youthful, brighter appearance.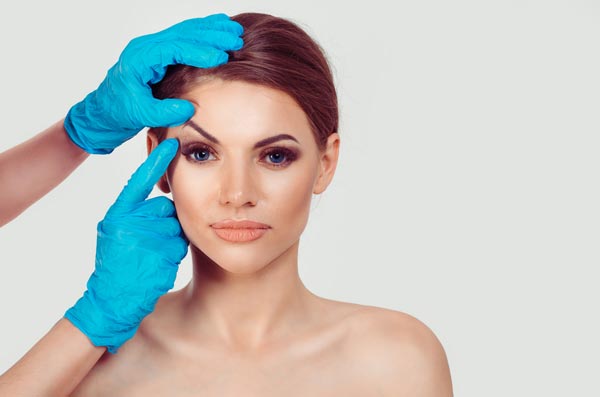 Dr. Zarrabi possesses the expertise required to avoid the mistakes a novice surgeon may make when conducting a brow lift. One common mistake is the over-elevation of the brow. This mistake creates a surprised or unnatural expression.[2] Experienced surgeons possess the ability to avoid this error.
Zarrabi uses a customized approach for all the surgeries he performs; he will analyze your facial contours and skin elasticity, and then determine the best strategy and brow lift procedure options for your specific case.
Great Benefits
The eyebrows are crucial for non-verbal communication and emotional perception. Eyebrow lifts can ensure your face communicates the message you want to communicate. Avoid having people judge your mood based on drooping or misaligned eyebrows. Brow lifts can rejuvenate your facial features as well as enhance your aesthetic profile.
Suitable Candidates
Many men and women who develop wrinkles and deep furrows above the brow and forehead are good candidates for the brow lift procedure. Brow lifts can also help young patients who wish to reshape the arching of their brows. The aesthetic enhancements of brow lifts offer customization based on your facial proportions, angles and unique features. In patients with a long or square-shaped face, for instance, flatter eyebrows may harmonize with the face better than dramatically arched eyebrows.[3] 
To determine if a brow lift can help you, schedule an appointment with Dr. Zarrabi.
Your Personal Consultation with Dr. Zarrabi
Dr. Zarrabi enjoys meeting with new and returning patients to discuss their goals. He loves hearing stories about how they are progressing on their aesthetic journeys. During your consultation, he will listen to your goals and aspirations and answer all your questions. After an assessment of your medical history and an initial examination of your eyebrows, Dr. Zarrabi will discuss your options. He will let you know if brow lifts are a suitable procedure to help you achieve the enhancement and rejuvenation you want.
Dr. Zarrabi carefully performs his brow lifts on patients of all ages and skin types for several years. He uses a customized approach to surgery so that every patient can achieve a youthful and attractive look that balances out their features and complements the contours of the face. Brow lift surgery can help take years off your appearance and reduce deep lines and grooves in the upper facial area.
How to Prepare
Dr. Zarrabi will provide you with a personalized set of instructions to follow in preparation for your brow lift. There are several common instructions that you can expect. If you smoke, you will be instructed to stop smoking for at least six weeks before your surgery. Smoking increases the risk of complications. If you are taking anti-inflammatory medications, including aspirin, you will be asked to stop. Those medications can cause excess bleeding. Before any procedure, you should remember to hydrate. Hydration is important for your body to flush toxins and process nutrients. Fill all your prescriptions before your procedure so you have everything you need. Finally, ask a caregiver to drive you home after your procedure and look after you the first night. You cannot drive yourself home after a brow lift.
Customized Approach
Dr. Zarrabi performs brow lifts by creating a series of small incisions around the forehead and brow area, and then inserting a fiber-optic camera under the skin to lift and manipulate the delicate skin tissues. The brow lift involves repositioning key facial tissues and tightening up the muscles and skin using sutures to 'lock' them in place. This surgery only takes a few hours and can be performed under general anesthesia. Dr. Zarrabi has several years of experience in performing the brow lift procedure successfully, and the procedure may be combined with other types of surgery such as the facelift or neck lift for a complete skin rejuvenation program.
Recovery and Aftercare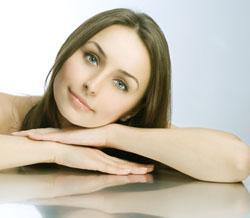 Brow lift surgery is a safe procedure that requires a few weeks of healing. Prepare to take a week or two off from work to provide yourself the optimal recuperation time. You should wear any bandages as instructed for 24 hours. You should avoid showering for 24 hours and after that, be careful with hot water. Keep your head elevated for 48 hours following the procedure. Use some pillows to prop yourself upright. Avoid alcohol and other medication during this healing period. Take only medication that you have been prescribed or cleared to take.
Stitches usually remain in place for the 10-14 day period following surgery. During this time, refrain from any strenuous activity including exercise and sex. Do not smoke during this recovery period as it impedes your natural healing process. After two weeks, you should be ready to resume all your daily activities but make sure to get cleared by the doctor before resuming all your normal routine.
Beautiful Results
The eyebrow area constitutes an important region of the face. Dr. Zarrabi offers many different techniques for brow lifts are available and are suited to different patients depending on their cosmetic needs.[4] Brow lifts show that subtle procedures can have a profound impact on a patient's life. A review of peer-reviewed studies shows that brow lifts result in high levels of patient satisfaction.[5] 
How Much Do Brow Lifts Cost in Santa Monica?
Brow lifts are a highly individualized procedure. Different patients will require varying levels of involvement. Consequently, some brow lifts may take longer to complete than others. As a part of your consultation, Dr. Zarrabi will provide you with an accurate price estimate. We provide financing options to accommodate those that wish to pay by payment plan.
Complementary Treatments
Brow lifts are an important option in the toolbox for cosmetic transformations. In many patients, a brow lift is performed in conjunction with other procedures to achieve a comprehensive facial rejuvenation. Brow lifts are typically combined with other facial plastic surgery procedures such as blepharoplasty, facelift or Botox and injectable fillers for optimal enhancement of the whole eye area.
FAQ
How long does a brow lift last?
Every patient is different. Several factors can also influence the duration of results. These include genetic factors, lifestyle choices, and environmental circumstances. In general, patients report that brow lifts usually last 10-12 years. 
Will the hair grow back after a brow lift?
Yes, in the vast majority of cases. It usually takes between a few weeks and a few months, but your hair will grow back. Only in very rare cases will hair loss be long-lasting.
Can a brow lift change the shape of my eyes?
No. Brow lifts can make facial expressions appear more youthful, vibrant, and relaxed. They may influence how others perceive your eyes, making them appealing. But brow lifts do not affect the physical shape of your eyes.
References