Breast Augmentation Specialist
Conveniently located to serve the areas of Santa Monica, Beverly Hills and Greater Los Angeles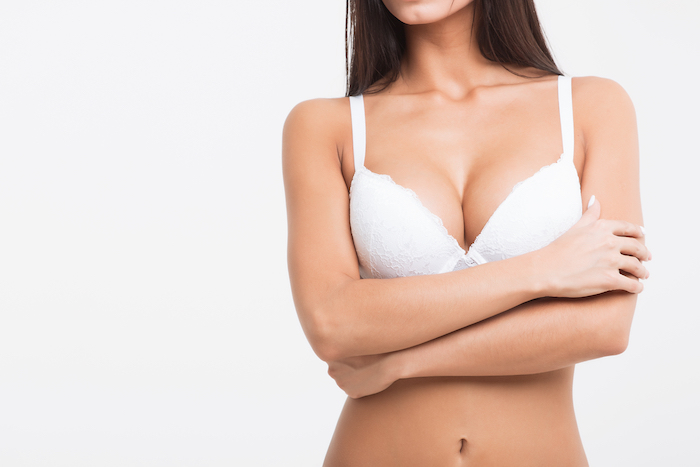 Breast augmentation is one of the most popular cosmetic procedures, and one that leading board certified plastic surgeon Dr. Zarrabi is best known for.
Women of all ages can benefit from implants and the procedure is especially valuable for those women who have undergone pregnancy, women who have gained or lost a significant amount of weight, and those who want to reverse the signs of aging.
Located in Santa Monica, California, Dr. Zarrabi has enhanced the silhouettes and confidence of numerous women throughout Los Angeles and Southern California with expert breast augmentation surgery.
How Enhancement Surgery Is Performed
Dr. Michael Zarrabi has several years of experience performing the enlargement surgery procedure better known as breast augmentation and knows exactly what is involved in creating sculpted aesthetically pleasing and natural-looking results.
Dr. Zarrabi prefers to position the implant directly underneath the chest wall muscle to achieve the most natural result and also reduce the potential for capsular contracture. He uses three different types of surgical incisions to insert the implant in the ideal position; incisions are made in the crease, along the lower edge of the areola, or in the armpit.
Dr. Michael Zarrabi takes extra steps to ensure that the incisions are placed strategically in each area and as inconspicuously as possible. Most patients recover with very little scarring and can wear swimsuits with peace of mind.
Before & After Photos
Key Benefits of Implant Surgery by Dr. Michael Zarrabi
Enhancement offers several benefits for women who want to enhance their appearance and achieve a more youthful, balanced figure. Key benefits of enhancement/enlargement surgery and implants by Dr. Michael Zarrabi include:
Instant aesthetic improvement (Individual Results May Vary)
Natural looking results
A contoured and sculpted look
Improved self-esteem
More balanced figure
Correction of asymmetrical or misshapen chest
Enhancement or breast augmentation surgery is a fairly extensive procedure and does present some risks and complications. Dr. Michael Zarrabi can answer any questions you may have about implants, risks, and benefits during your initial consultation so you can make the best decision for your specific situation.
Contact Dr. Michael Zarrabi today to arrange a personal consultation at his exclusive plastic surgery center serving residents from Beverly Hills, Los Angeles and surrounding areas – so you can find out if saline, silicone or cohesive gel implants are right for you.
Visit wikipedia.org or Natrelle.com