Breast Augmentation Specialist
Conveniently located to serve the areas of Santa Monica, Beverly Hills and Greater Los Angeles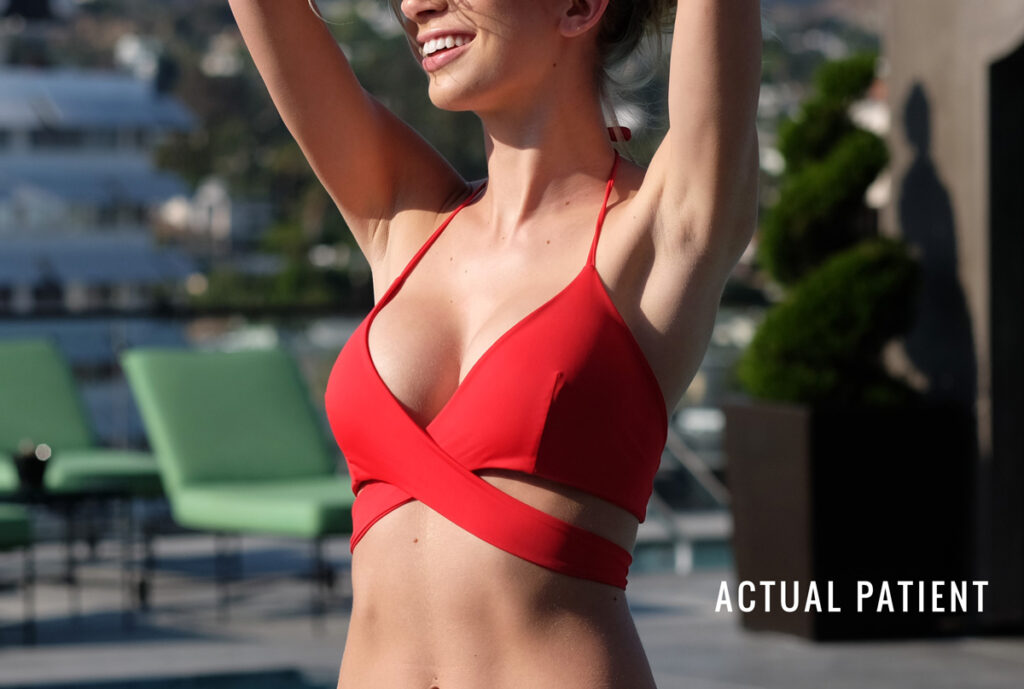 Breast augmentation is a surgical procedure that not only enhances the size, shape, and projection of the breasts, but also changes how a woman feels about her body. How a woman feels about her breasts can affect her self-esteem, self-confidence and even down to her sexuality. This procedure delivers beautiful, long-term results for those who want larger, fuller breasts.
Women of any age can benefit from breast implants and the procedure is especially valuable for women who want to achieve a natural result while achieving fuller breasts, enhanced curves and better proportions of the body. It can also help those who have seen changes in their breasts after pregnancy, nursing, or weight loss.
Breast augmentation is one of the most popular cosmetic procedures, and one that leading board-certified plastic surgeon Dr. Zarrabi is best known for.
"Breast augmentation is one of my favorite procedures. It is amazing to see the transformation that breast augmentation can make, not only in a woman's but it almost every aspect of her life. I always emphasize the importance of achieving a natural result. Breast implants should improve and balance your body proportions and not make you look top-heavy. I enjoy spending a lot of time guiding my patients on how to make the best choice when it comes to their breast enhancement surgery."
– Dr. Michael Zarrabi
Before & After Photos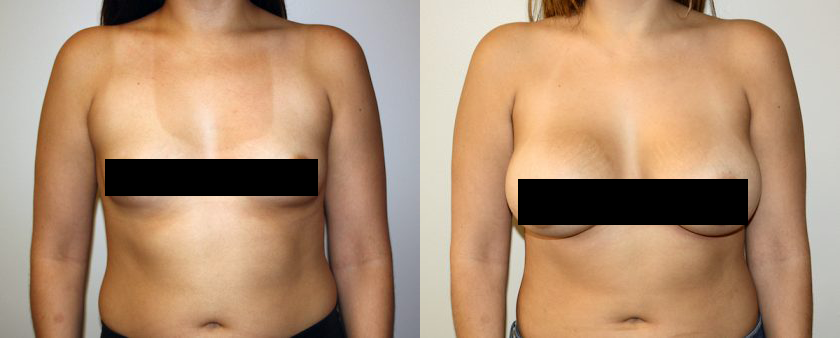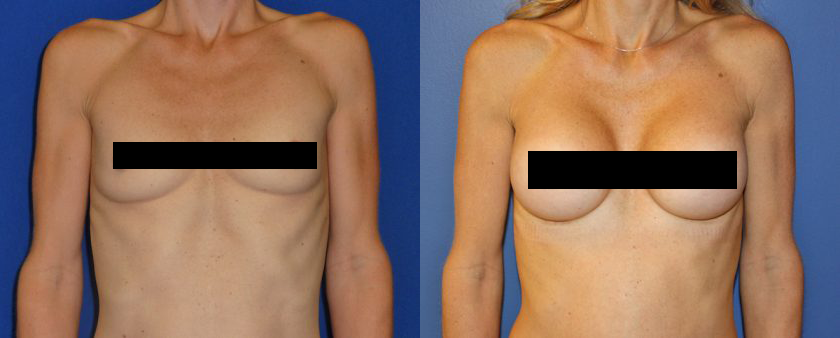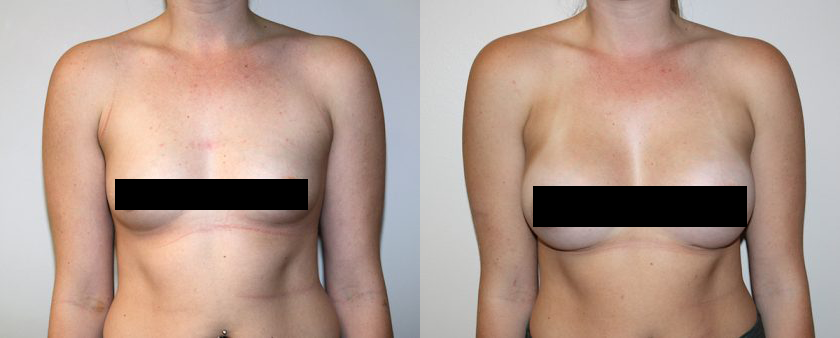 View More
About Breast Augmentation
Age, childbirth, and genetics can have a big impact on your breasts and how they appear over time. Breast augmentation surgery entails the placement of an implant into a breast implant pocket in order to add fullness to a flat-looking chest, restore volume to deflated appearing breasts, and even and times help lift the breasts.
Implants
Dr. Zarrabi will help you make the best choice that will naturally enhance your chest.
When it comes to picking your implant, Dr. Zarrabi will spend adequate time to help you pick the implant that is absolutely perfect for you. The factors that Dr. Zarrabi will consider are the type of implant (saline vs. silicone), volume (size), profile, shape, and feel. At Zarrabi Plastic Surgery, we use Natrelle implants because they offer a wide selection of quality implants for our patient's needs and goals. These implants consist of either a saline solution, silicone gel, or cohesive gel within an outer silicone shell. Saline implants, silicone implants, and gummy bear implants all come with unique advantages that Dr. Zarrabi will walk you through.
Picking the exact size of your implant is one of the most important decisions you will make.
During your pre-operative consultation, Dr. Zarrabi will perform a sizing so you can decide on the volume of your implant. Looking at before and after photographs is also important. Know that Dr. Zarrabi is committed to helping you with your decision. Along with choosing an ideal volume of the implant, you will also need to consider your ideal implant profile.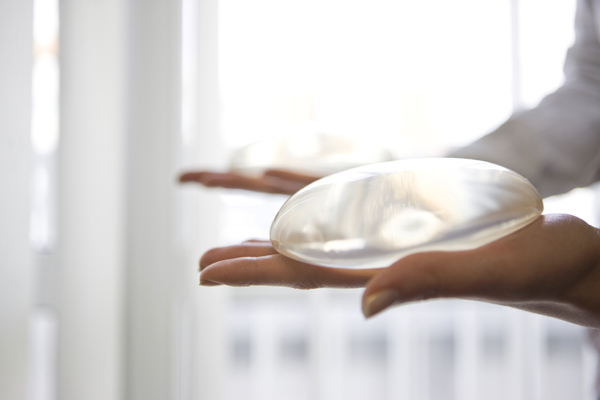 Implant Profile
Natrelle offers five implant profiles that are listed as Low, Low Plus, Moderate, Full, and Extra Full. A Low profile implant is relatively flat whereas an Extra Full profile is generally larger, more round, and is shaped like a dome.
These implants come in four different profiles:
Maximum Fullness. This implant provides the largest amount of volume and will make the top of your breast very round.
Enhanced Fullness. Our most popular implant, this size is the runner up to most full and provides a more natural, perky appearing breast.
Moderate Fullness. Moderate implants are good for the ladies who do not want too noticeable of a change in their breast size.
Minimal Fullness. These small breast implants provide little fullness on top and will achieve minimum enhancement.
Natrelle is the only collection of implants that offers three different gummy gels to choose from. This selection will allow you to control not only the shape but also the feel of your breasts. The gel selection ranges from Gummy, Gummier, and Gummiest.
Natrelle breast implants will help you achieve the fullness and enhancement you've been looking for.
And lastly, you will need to choose your ideal shape. Natrelle implants come in round and anatomically shaped. Round implants distribute volume proportionately throughout your breast. Anatomically shaped implants look like teardrops and will add a natural, thick base to your breasts. The anatomical shaped implant is only offered with the Gummiest gel and is textured.
Incisions & Placement
Dr. Zarrabi prefers to position the implant directly underneath the chest wall muscle to achieve the most natural result and also reduce the potential for capsular contracture. He uses three different types of surgical incisions to insert the implant in the ideal position; incisions are made in the crease, along the lower edge of the areola, or in the armpit.
Key Benefits of Implant Surgery by Dr. Michael Zarrabi
Enhancement offers several benefits for women who want to enhance their appearance and achieve a more youthful, balanced figure. Key benefits of enhancement/enlargement surgery and implants by Dr. Michael Zarrabi include:
Instant aesthetic improvement (Individual Results May Vary)
Natural-looking results
A contoured and sculpted look
Improved self-esteem
More balanced figure
Correction of asymmetrical or misshapen chest
Enhancement or breast augmentation surgery is a fairly extensive procedure and does present some risks and complications. Dr. Michael Zarrabi can answer any questions you may have about implants, risks, and benefits during your initial consultation so you can make the best decision for your specific situation.
Candidates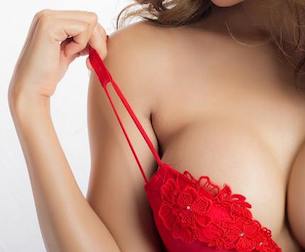 Women who are unhappy with the shape and volume of their breasts are good candidates for augmentation surgery. Ideally, the patient will be in good health and within their ideal weight range.
If you are unhappy with the appearance of your chest and wish to enhance your feminine curves, consider scheduling a consultation with Dr. Zarrabi.
Consult with LA's Top Breast Augmentation Expert
During your personal consultation with Dr. Zarrabi, you will get to talk about your concerns and how you would like a breast augmentation procedure to change your chest. He will listen attentively and ask about your health. An examination of your breasts will help him determine the details involved in your ideal breast augmentation surgery. The various details of implant surgery will be gone over and before and after photos can be looked through to help you understand what to expect after surgery.
Dr. Zarrabi will answer your questions, address your concerns, and create a treatment plan that is personalized to your body and aesthetic goals.
Located in Santa Monica, California, Dr. Zarrabi has enhanced the silhouettes and confidence of numerous women throughout Los Angeles and Southern California with expert breast augmentation surgery.
Preparation
Prior to your surgery, you will need to arrange rides to and from your appointment.
It will also be in your benefit to set aside a location in your home where you can rest without being bothered.
Have a friend or family member with you for the first twenty-four hours of your recovery to assist you and help you adjust.
Medications often need to be altered and some supplements will need to be avoided.
Smoking habits will need to halt for a few weeks before and after surgery.
Pick up prescribed medications in advance of the surgery date.
Twelve hours before treatment you will need to fast.
Get a good night's rest and dress in comfy clothes that will not apply pressure to your chest.
How Enhancement Surgery Is Performed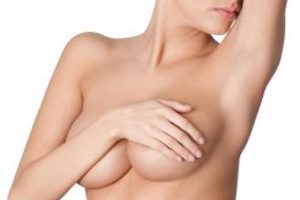 Women of all ages can benefit from implants and the procedure is especially valuable for those women who have undergone pregnancy, women who have gained or lost a significant amount of weight, and those who want to reverse the signs of aging.
Procedure
Dr. Michael Zarrabi takes extra steps to ensure that the incisions are placed strategically in each area and as inconspicuously as possible.
Dr. Michael Zarrabi has several years of experience performing the enlargement surgery procedure better known as breast augmentation and knows exactly what is involved in creating sculpted aesthetically pleasing and natural-looking results. You will need to change into a gown when you arrive at your appointment. Your breasts will be cleaned and marked for surgery. General anesthesia will be administered and then the predetermined incisions will be made. Your customized implants will be placed within your chest wall and placed strategically. Finally, the incisions will be closed and bandaged.
Most patients recover with very little scarring and can wear swimsuits with peace of mind.
Recovery
Following the surgery, your breasts will be swollen and sensitive. Pain medication will help control any discomfort and help you rest during recovery. You will need to take it easy for the first few days and sleep in an upright position. Having a friend around to assist you will be a big help.
Take brief walks to improve your circulation and decrease swelling.
A follow-up appointment will be scheduled to allow Dr. Zarrabi to ensure you are recovering well and can address any questions or concerns you have. In this appointment bandages are replaced. Dr. Zarrabi will let you know what to expect for the rest of your recovery. Most patients are able to return to work (if the nature of their work is sedentary) after 5 to 7 days and more strenuous activities after about six to eight weeks. Be careful of your incisions and make sure to rest and drink plenty of water throughout your recovery.
Results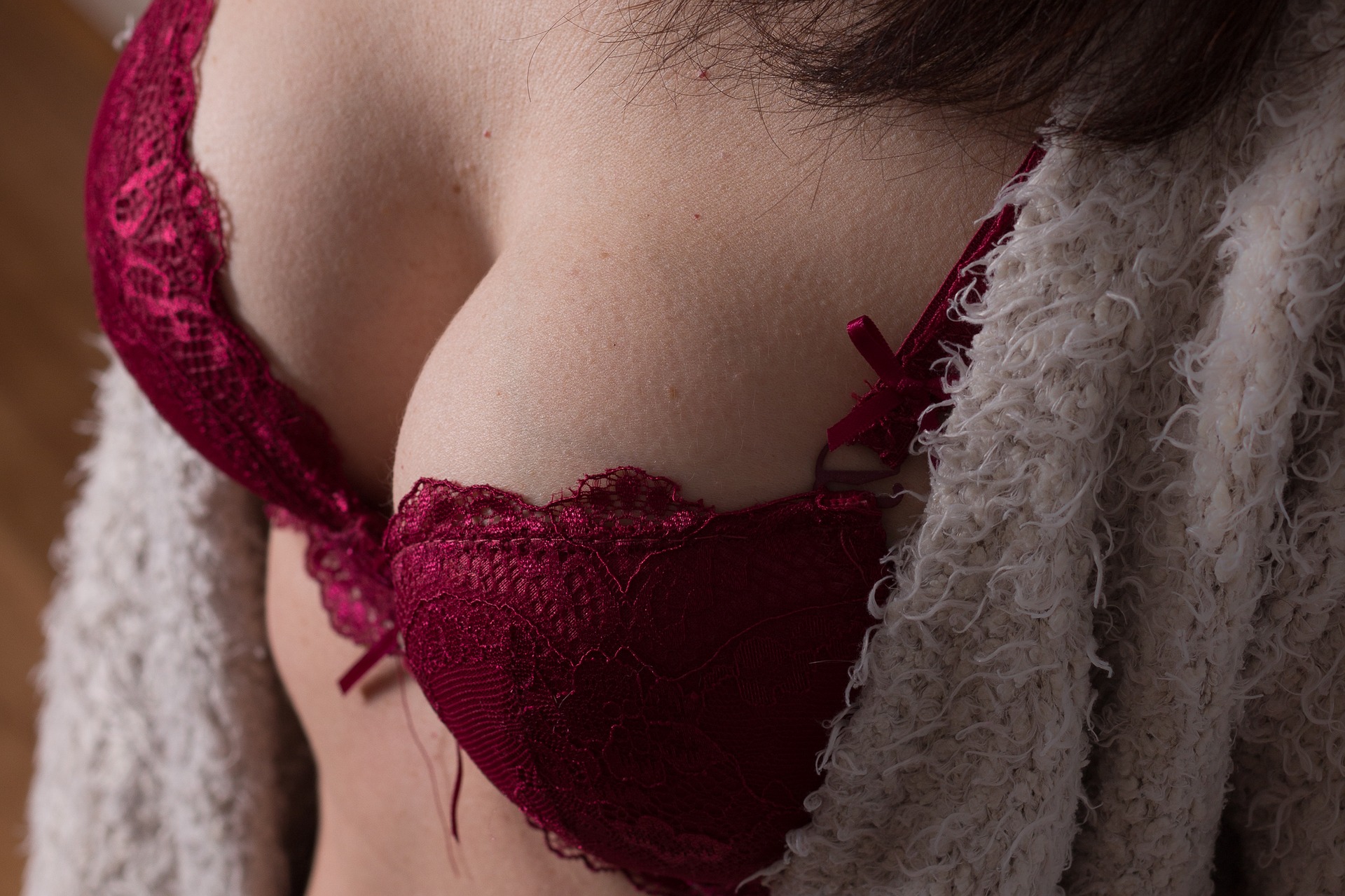 Your outcome will be immediately noticeable! Your breasts will look and feel larger. Often, implants will make your breasts appear lifted and voluptuous.
The results achieved with breast augmentation will be long-lasting and you can enjoy your new figure for years to come.
Consistent weight management and a healthy lifestyle will be your best step towards keeping beautiful results.
Complementary Procedures
Breast enhancement is often combined with a breast lift. A breast lift will help your breasts appear perky and young if you have experienced sagging due to age, pregnancy or weight loss.
For a comprehensive transformation, ask Dr. Michael Zarrabi about your options in your private meeting.
Cost of Breast Implants
Breast augmentation prices vary because it is a highly personalized treatment. Some of the factors that influence the overall price are anesthesia and breast implant costs.
Contact Dr. Michael Zarrabi today to arrange a personal consultation at his exclusive plastic surgery center serving residents from Beverly Hills, Los Angeles and surrounding areas – so you can find out if saline, silicone or cohesive gel implants are right for you.
FAQs
Are breast implants safe now?
Natrelle breast implants are a safe option for breast enhancement and annual breast examinations will ensure your implants are in good condition.
What breast implants are best?
Saline and cohesive gel implants offer a natural feel and are a safer alternative to silicone. However, with care and annual check-ups, both types of breast implants offer good benefits. The best implant for you can be determined by your ideal appearance for your breasts.
How long do breast implants last?
Breast implants are long-lasting. You should continue receiving breast examinations and have the state of your implants checked annually.
How much do breast implants cost now?
The cost of implants will vary as they are a customized tool to enhance the breasts. To learn more about the varying costs of implants, give our office a call today.