Neck Lift
Conveniently located to serve the areas of Santa Monica, Beverly Hills and Greater Los Angeles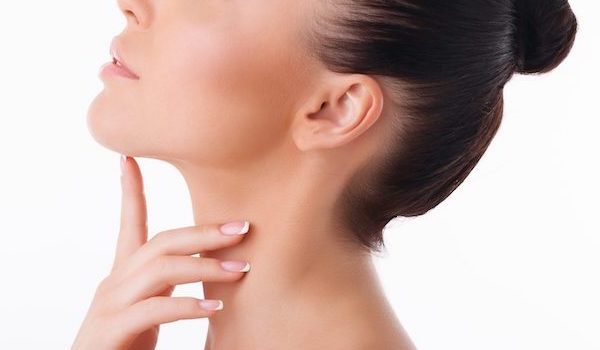 A neck lift is a facial contouring procedure that creates a slim and smoother looking jawline by removing lax and sagging skin from under the chin. Your jowls will give you away as you age. And the neck is one of the first areas to exhibit the telltale signs of aging. Many people pursue the neck lift procedure to help tighten and tone up their double chin. A neck lift by Dr. Zarrabi also binds and pins loose muscles while trimming away excess skin. With his surgical skill he will craft you a stunning profile so you can but your best face forward.
Dr. Zarrabi has years of experience in performing the neck lift procedure. He offers a customized, personalized approach for surgery so your results will be a natural complement to your countenance. Contact our office to explore your options. Some of our patients prefer our new Virtual Consultations to accommodate our patients' wide range of needs.  
About
It is an unfortunate fact of life for many people that an unsightly double chin and obtrusive jowls turn up all too often in our later years. This sagging tissue is at the confluence of lax skin and the weakening of the neck muscles that hang from the lower portions of the face.[1] The downward pull of gravity prevails when our skin loses its elasticity as we get older. A neck lift will restore your fine and chiseled form.   
Benefits
The neck lift procedure offers several benefits for men and women who have "band lines" around the neck or loose skin that contributes to an unattractive "neck wattle." The neck lift can accompany a Facelift procedure to create a streamlined and sculpted look.
Advantages of a Neck Lift
Tightening up of loose skin under the chin
Removal or reduction of the appearance of band lines
Sculpted and contoured profile
Smoother, more youthful neck and jawline
Reduction of 'drooping' muscles and skin under the chin
Qualified Candidates
Ideal candidates are men and women in their 40s to 60s. Older individuals have had successful neck lifts, as well.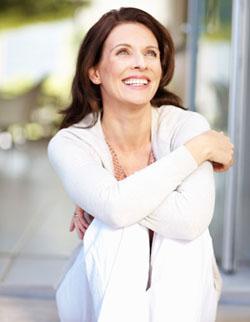 Aging skin gradually loses its elasticity as the production of collagen and elastin plummet in our advancing years. If you have not maintained a healthy weight, or if you have undergone dramatic weight loss, the skin at your neck is strained even farther—it essentially becomes a pocket of skin that cradles stubborn facial fat deposits.
The issue that underlies all the others is a weakened, distended platysma muscle. The platysma muscle is anchored to your chin and collar bone as it holds your throat in place. Like all of our muscles, its strength declines with maturity. Lifestyle decisions may also play a role in skin laxity.
Your Private Consultation with Dr. Michael Zarrabi
Dr. Zarrabi is one of our area's top doctors. And once you have a chance to meet and speak with him, you'll see why. At your personal consultation, he will conduct a brief intake interview so that he can become better acquainted with your case. Dr. Zarrabi will go over your medical history and perform a brief physical examination. He may take several pictures to assist in your strategy.
Dr. Michael Zarrabi enjoys helping his patients accomplish meaningful change in their lives. You don't have to suffer the embarrassment of "turkey neck" any longer because Dr. Zarrabi is here to help! Contact the office to see how we may serve you. You can call (310) 584-9990 to get the conversation started. Some of our patients prefer to discuss their goals from home, so we now offer Virtual Consultations to accommodate their needs.  
What to Expect
The neck lift procedure can take several hours. It involves creating an incision directly under the chin so that facial liposuction can be performed with ease.[2] Many people who have a "turkey wattle" of loose skin under the chin can also have excess fat stored under the jawline. Delicate facial liposuction effectively removes these excess fatty deposits so that the tissues can then be contoured and sutured in place.
The tightening of the muscle in the neck and jowl area is performed with a procedure known as platysmaplasty. This procedure helps tighten the middle area of the neck by realigning the tissues and suturing several small muscles in place to hold them in a better position. Excess skin after fat may be removed with a procedure known as cervicoplasty. This procedure cuts and lifts the skin so that it can be sculpted into a tighter position.
Dr. Zarrabi has performed a number of neck lifts with great success throughout his esteemed career. He offers patients an individualized, customized approach so they can look forward to youthful, natural-looking results.
Procedure
The neck lift is also known as a rhytidectomy in surgical circles. The procedure will smooth and tighten sagging skin near the neck and jawline. Signs of aging at the lower face can develop for a number of reasons, including environmental factors, genetics, gravity and stress.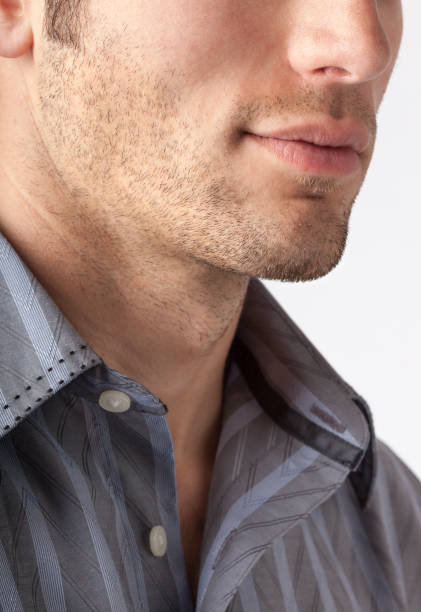 A neck lift can correct loose skin, abnormal contours and excess fatty deposits near the neck and chin area. The procedure is ideal for individuals who are not ready to undergo a facelift procedure but who would still like to correct aesthetic imperfections in the neck and under the jaw.
To begin, Dr. Zarrabi will typically administer either a local or general anesthesia, depending on the specifics of your case. Ensconced in the void of deep slumber, you will not feel a thing until you awaken.
Your neck lift is an excisional surgery. The aim of the procedure is to tighten the platysma muscle in the neck and remove excess skin from the area. This area is resistant to the discipline of diet and exercise.
Recovery
Though the operation is brief and relatively simple, incisions need their proper time to heal. You will feel tightness in the neck region when the anesthesia wears off. That's because your skin is adjusting to your angular new contours. Prescription medication will manage any discomfort during the first two recuperative days. After about a week, over-the-counter ibuprofen is all the pain management you will need.
You can rest assured that a neck lift by revered Dr. Michael Zarrabi will be a smooth operation. Please follow his aftercare instructions to avoid complications and encourage the best results. Discomfort will be minimal. Recovery is quick.
Results
Your neck lift will sculpt your profile so that your lax and sagging skin will no longer ruin your selfies. No more "tech neck"—you can video conference with confidence with a neck lift by Dr. Zarrabi!
Do Neck Lifts Work?
A neck lift is the best (and often the only) way to treat embarrassing signs of aging at the chin and neck. Although some minimally invasive procedures are available to treat these concerns, they are usually not enough. A neck lift will remove the excess, sagging skin and redrape what remains to restore a taut and youthful appearance. No amount of diet or exercise can mimic the results of a neck lift.
What Does a Neck Lift Cost in Santa Monica, California?
Dr. Michael Zarrabi can't wait to meet you. At your private consultation, he will conduct a physical examination while he familiarizes himself with your case. At this time, he will quote you a cost estimate. Contact Dr. Zarrabi to get the conversation started. Some of our patients prefer our new Virtual Consultations.
Sculpt Your Silhouette
Don't forget to smile because sagging skin at your chin and neck will no longer bring down your mood. In the right hands, your profile will soon be as smooth as it once was. Things are looking up with a neck lift by Dr. Zarrabi. 
FAQ
Why is my neck skin so saggy?
It is an unfortunate fact of life. "Turkey neck" is a rather unglamorous term for wrinkled, sagging skin on the neck, which is a common side effect of aging. It occurs when your neck muscles begin weakening and your skin loses its elasticity.
How do you get rid of my saggy neck and jowls?
Diet and exercise will only produce limited results. Surgical procedures, such as a neck lift, can tighten your skin and reduce the appearance of lax tissue. Nonsurgical procedures, like CoolSculpting, can also be used to contour the chin and jawline if stubborn fat plagues your appearance.
At what age should you get a neck lift?
For most patients, the best age for a neck lift is some time between ages 40 to 60, when wrinkles and folds begin to appear on the lower face and neck. Patients in this age demographic see the most satisfying return on their surgical investment. 
References
Matarasso, A., Abdollahi, H., & Lao, W. (2016). Managing the Components of the Aging Neck: From Liposuction to Submentalplasty, to Neck Lift. Liposuction, 433–440. doi: 10.1007/978-3-662-48903-1_40
Narasimhan, K., Stuzin, J. M., & Rohrich, R. J. (2013). Five-Step Neck Lift. Plastic and Reconstructive Surgery, 132(2), 339–350. doi: 10.1097/prs.0b013e3182958b6f