Platelet-Rich Plasma Facial
Conveniently located to serve the areas of Santa Monica, Beverly Hills and Greater Los Angeles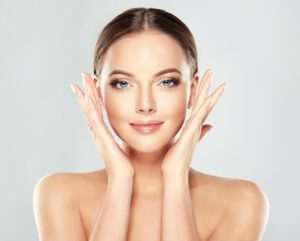 "Platelet-Rich Plasma, otherwise known as PRP, is a supercharged skin treatment to improve acne scars, wrinkles, enlarged pores, and sun damage. The key to this treatment is using your own blood which contains platelets high in growth factors to stimulate skin to regenerate, thus leaving it smoother, tighter, and brighter. We do this by drawing your blood in the office, much like going to a laboratory. We then spin the tube of blood in a centrifuge which then separates the PRP from you blood. We can now take this PRP and use it with microneedling. Microneedling is a minimally-invasive skin rejuvenation procedure that involves the use of a pen-like device containing fine needles to puncture the skin at various depths to create a controlled skin injury. Each puncture creates a channel and with the addition of PRP stimulates a greater amount of new collagen to fill these microscopic wounds than just microneedling alone. PRP can also be injected directly to problem areas of acne scars, wrinkles, and sun damage on the face and body such as the neck and decolletage to generate a "turbo boost" of new collagen. Recommended treatments are 3-4 times spaced out monthly with maintenance of 1-2 times per year. The downtime is minimal consisting of mostly redness and peeling on average 1-3 days. An PRP Facial is great for anyone with a busy schedule. " – Dr. Zarrabi
What is PRP?
Platelet-Rich Plasma is a supercharged skin treatment effective for treating or improving the appearance of acne scars, wrinkles, enlarged pores, and sun damage. The key to this treatment is using your own blood which contains platelets high in growth factors to stimulate skin regeneration, thus leaving it smoother, tighter, and brighter. We create PRP by first drawing your blood. After your blood draw, we insert the sample of blood into a centrifuge which separates the blood cells from the PRP. The purified PRP is then retransferred back into a syringe for application or combination with treatments such as microneedling.
More about Microneedling
Microneedling allows patients to naturally achieve smoother, softer skin.
Microneedling, also known as collagen induction therapy, is a minimally-invasive technique that rejuvenates the skin. Microneedling implements tiny sterile needles. These needles are applied quickly to the skin, perforating it and addressing your skin concerns. The tiny microlesions will boost collagen and elastin levels in the skin. Increases in these two elements will help you improve your skin quality.
What are the Benefits of the PRP Facial?
Microneedling and PRP are a great combination. People seek out this treatment because it reduces many aging symptoms such as:
Wrinkles
Acne scars
Loose skin
Large pores
Dark spots
After a treatment with PRP and microneedling, your skin will look younger and be healthier. Patients often experience a boost in confidence because their skin feels softer and more supple.
We want you to feel confident in your skin. Whether that means feeling your best without makeup or reducing the appearance of fine lines and wrinkles, an PRP facial will help you achieve your skin goals.
Is PRP Facial for Me?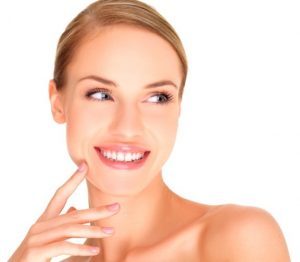 An PRP facial is a great treatment for men and women who are bothered by skin imperfections like lines, lax skin, dark spots, large pores and many other concerns. This minimally-invasive procedure has proved revolutionary for boosting the health of the skin. If you are bothered by an irregular skin surface and want glowing skin, an PRP facial may be your best solution. Contact us today to learn more about PRP and if it is the right option for you.
Consult with Top-Ranked Skin Rejuvenation Specialists
A private meeting with Nurse Practitioner Sherry Sanvictores, MSN, ACNP-BCN will allow you to learn more about the treatment and what it can do for your complexion. As an advanced aesthetic injector with 16 years of cosmetic and dermatological experience, you'll be in good hands. This meeting will be a great opportunity to ask all of your questions and voice any concerns.
We will make sure to take the time to address your questions and help educate you on the facial treatment.
Nurse Practitioner Sanvictores will get to know more about you and your health. She and Dr. Zarrabi want only the best, safest outcome for each of our patients. If a PRP facial is determined a good solution, an appointment will be scheduled for the treatment and you will be informed about the best, healthiest way to prepare for your procedure.
Procedure
When you arrive for your appointment, a vial of your blood will be drawn. Your skin will be cleaned and a topical anesthetic will be applied. Once you are comfortable, the microneedling treatment will begin. A handheld device will be applied over your skin. The tip of this device will have medical grade sterile needles that apply microlesions all over your skin. Once the whole area has been treated, the PRP serum will be spread over your skin and allowed to soak in. The whole treatment will take about an hour.
Recovery
Your skin will be discolored and peel for 1-3 days. Keep your skin hydrated and out of direct sunlight.
Remaining hydrated and getting lots of sleep will be crucial to a healthy recovery.
You can apply makeup once the micro lesions have healed. A high SPF sunscreen will be important to keeping your skin healthy and your results looking their best.
Results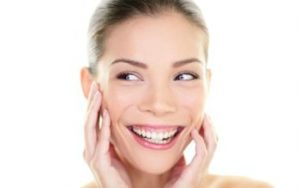 The results of a PRP facial are long-lasting. Smoother, more youthful skin should be noticeable within a few days. The collagen that your skin builds over the next few weeks remains active and restores skin health. Additional microneedling and PRP treatments will boost your skin quality and help you look healthy and achieve long-term rejuvenation.
How much does PRP Facial Cost?
The cost of a PRP facial will depend on the size of the treatment area and how many treatments may be needed to achieve your optimum results. We strive to provide our patients with the best care and results they can be proud of. If you are interested in learning more about PRP facials, schedule a consultation with us today. You can call us at (310) 584-9990, we look forward to talking with you!
FAQs
What does a PRP facial do?
An PRP facial will help your skin look and feel amazing. This treatment implements microneedling and PRP to smooth out rough surfaces. A microneedling session requires tiny needles to puncture the skin. These miniscule puncture wounds will enact the skin's healing response. A large part of the skin's healing process requires the production of collagen. Collagen fibers will develop and create a scaffold throughout the microneedling treatment area. This scaffold will hold up the skin, filling in depressions and creating a more even surface. PRP will nourish the skin and help it heal quickly. The result will be smoother skin that has a youthful glow.
How long does an PRP facial last?
An PRP facial will last for months after a single treatment. Boosted collagen levels will last and allow your skin to have a healthy, more even surface. We encourage our patients to have an PRP facial performed every few months to keep their results optimized. A private meeting with one of our skin specialists will allow you to plan out your best treatment plan and know when to schedule maintenance appointments.
How much is an PRP facial?
An PRP facial is a skin treatment that combines PRP and microneedling. These two treatments provide impressive results for the skin. When performed side-be-side, the skin's quality is boosted and aging symptoms are diminished. PRP facials are a great way to help your skin look and function better.
What is Microneedling with PRP good for?
Microneedling with PRP is good for many skin concerns such as acne scars, dull skin, hyperpigmentation, fine lines, wrinkles and age spots. On its own, microneedling is used to smooth out skin surfaces and help reduce issues like acne scars, moderate to severe wrinkles, large pores, and can even tighten skin. A microneedling and PRP treatment will provide you with all the benefits of microneedling but with the healing power of PRP as well. PRP helps the skin heal quickly. The proteins and beneficial elements in the serum will reduce inflammation and improve the natural function of the skin. Together, PRP and microneedling provide rejuvenating skin results.
How long does it take for PRP to work on the face?
An PRP and microneedling treatment will help your skin improve in quality right away. After treatment symptoms, like redness and swelling, recede your skin will look better than ever. The final results often take three to five days and last for many months or longer with maintenance appointments. Pick-me-up appointments will help your skin remain smooth and healthy, allowing you to look your best.
What are the benefits of a PRP facial?
PRP provides many benefits for the skin both immediate and long-term. The primary advantage that patients enjoy from PRP is the natural improvement the serum provides for skin health and function. PRP helps the skin function well by increasing collagen and elastin levels. Collagen and elastin are the building blocks of the skin. Collagen helps your skin maintain a healthy thickness and smooth texture. Whereas elastin helps your skin maintain its shape. Improving the skin's level of both collagen and elastin will help improve the quality of your skin and help you look your best.