Botox Injections for Wrinkle Control
Conveniently located to serve the areas of Santa Monica, Beverly Hills and Greater Los Angeles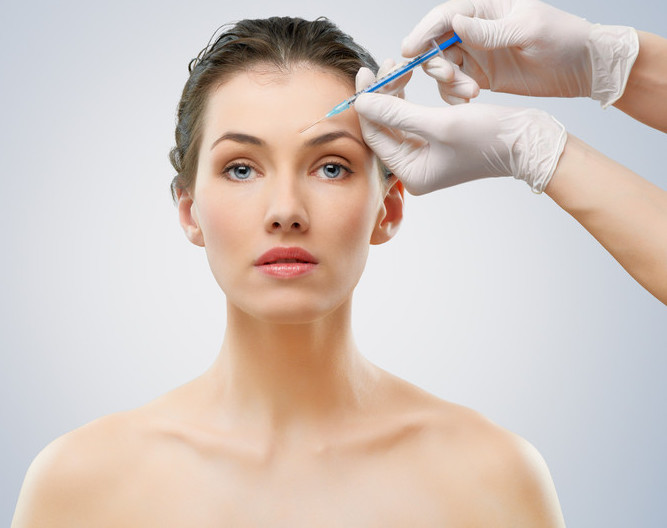 BOTOX® Cosmetic injections continue to be one of the most sought after and number one non-surgical anti-aging procedures for both men and women, offering instant results for those who want to get rid of deep grooves on the forehead, frown lines, or wrinkles around the eyes and mouth.
Dr. Zarrabi and Sherry Sanvictores, NP offer BOTOX Cosmetic injections at his exclusive Santa Monica plastic surgery center and they have perfected the technique so that men and women can enjoy natural-looking results almost immediately. They use only the necessary amount of BOTOX for each treatment to ensure patient safety and create a natural, attractive appearance. Our goal is to diminish the signs of aging while keeping your facial expressions natural.
Key Benefits of BOTOX
BOTOX can be administered into several regions of the face, but is most commonly used to treat:
Fine line around the eyes (Crows feet)
Deep horizontal grooves on the forehead
Frown lines or the "11's" between the eyebrows
Wrinkles around the mouth
Most patients can see the complete effects of the treatment after 3-7 days of the injection, and are advised not to massage the treated area so that the Botox doesn't migrate.
Other Information About BOTOX
BOTOX injections are a convenient, more affordable, and less invasive alternative to facial surgery, allowing you to enjoy nearly instant results. The injections can be used on several key areas of the face and treatments do not require any downtime or recovery time.
BOTOX offers a less radical change for those who simply want to get rid of moderate lines and wrinkles; your expressions will still look natural, especially since Dr. Zarrabi and Sherry only administers a specific dose for each treatment area in order to avoid the 'frozen' or unnatural look.
You may be a good candidate for BOTOX if you are noticing the development of fine lines around the eyes or mouth or have developed deep grooves along the forehead and frown lines.
Our practice been administering BOTOX injections successfully for over 16 years, and may recommend using BOTOX in conjunction with other dermal fillers to achieve your desired results.
Contact Dr. Zarrabi located in Santa Monica today for a BOTOX consultation and find out if BOTOX injections are the best option for enhancing your appearance and reversing the signs of aging. Seeing patients from Beverly Hills, Los Angeles, and surrounding areas.