The Zarrabi Difference
Conveniently located to serve the areas of Santa Monica, Beverly Hills and Greater Los Angeles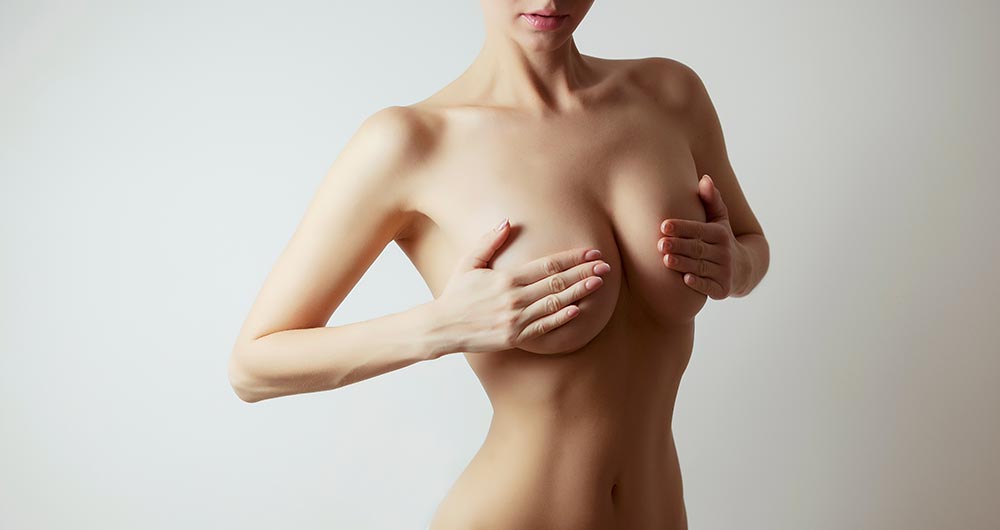 Michael Zarrabi M.D. is Santa Monica's premier Board-Certified Plastic and Reconstructive Surgeon. Not only has he refined and perfected the art of surgical precision, but he has also dedicated his professional life to helping his patients reach their cosmetic goals. For men and women looking to address aesthetic issues surgically, he and his experienced staff provide expert advice and medical care, with individualized treatment plans based on your needs.
Worldwide, the popularity of plastic surgery has skyrocketed over the years. In fact, research by The American Society for Aesthetic Plastic Surgery showed a staggering 446% increase in cosmetic procedures since 1997, with a 17% increase in men choosing to undergo cosmetic surgery.(1) These numbers continue to grow in the early 2020s. But, when choosing a surgeon to perform your procedure, why come to Dr. Zarrabi? At his Santa Monica and Beverly Hills locations, you'll be treated to first-class cosmetic services for breasts, body, and face.
Experience premium cosmetic surgery procedures on the West Coast and book a consultation to experience the Zarrabi Difference for yourself! Call us at (310) 584-9990 to speak to our front desk, or fill out an online form for further details.
Before & After Photos
Before and After Photos
Professional Credentials
Dr. Zarrabi takes pride in performing the highest quality surgical procedures to produce natural-looking beauty enhancements for all of his patients. His reputation for integrity developed from his years of training, beginning at UCLA, where he graduated with a Bachelor of Science in Biology. Starting medical school at the age of 20, Dr. Zarrabi became the youngest student to obtain a medical degree from the Saint Louis University School of Medicine where he graduated with multiple honors. After fellowships in plastic & reconstructive surgery and hand surgery at the prestigious Oregon Health & Science University in Portland, he opened his private practice in Santa Monica in 2006.
Dr. Zarrabi's Philosophy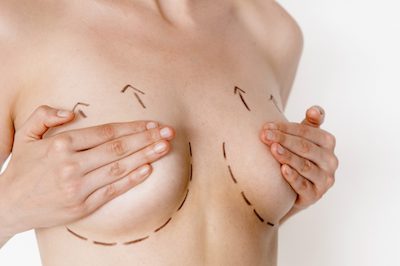 Dr. Zarrabi is an expert in breast surgery, helping countless women regain their confidence with breast lifts, breast augmentations, and breast reduction procedures. He is also highly skilled in body contouring, and knows exactly what is required to optimize your silhouette for a healthier-looking, more youthful appearance. Similarly, Dr. Zarrabi can transform areas of your face to produce long-lasting rejuvenating effects. Whatever your chosen procedure, we will welcome you warmly, hear your concerns, and work with you to formulate the best treatment plan to make your aesthetic dreams a reality!
Dr. Zarrabi's focus is firmly on the desires of the patient, and the remarkable achievements that can be made through cosmetic surgery to realize their aspirations. His philosophy is to help men and women improve their confidence and feel good about their bodies without looking "overdone". Preserving a natural look with enhanced technical skills, Dr. Zarrabi tailors individualized treatment plans for every patient. Though he has gained a distinguished reputation in all areas, he has received recognition for his breast augmentation techniques, including his employment of a five-layer closure, for breast augmentations, breast lifts, and breast reductions.
Breast Augmentation
Breast augmentations are among the most commonly performed cosmetic procedures in the United States. (2) There are many different types of implant available, and it's important to choose the right size and shape for your body and lifestyle. You will have the opportunity to speak to Dr. Zarrabi about these decisions, and more, at a personal consultation.
Your Guide to Sientra Implants
Dr. Zarrabi exclusively uses high-strength cohesive gel implants by Sientra to help you achieve your desired aesthetic. There's a range of implant textures, sizes, projections, and fullness levels to choose from, and with his guidance, you'll have the freedom to choose what you want! Research shows Sientra implants are among the safest in the world. Silicone implants are clinically proven to have low rates of capsular contraction and rupture.(3)
Shape, Volume, and Projection – Depending on your body type and aesthetic preferences, you may wish to choose from round or teardrop-shaped implants. Breast implant volume is measured in cubic centimeters (cc). Dr. Zarrabi offers projection levels from low up to Xtra high Projection.
Gel Viscosity – Choose from High Strength Cohesive Gel (HSC) and High Strength Cohesive Gel Plus. Sientra HSC is proven to be significantly more resistant to compressive force and gel fracture compared to competitors. (5)
Sizing Appointment
For the majority of our patients, a natural-looking augmentation is key. That's why Dr. Zarrabi requires all patients to come in for a breast implant sizing appointment, to choose the implants that fit your body best! It's an opportunity for you to see a selection of implants for yourself, and ask any questions you may have about Dr. Zarrabi's Sientra implant options. Book your personal consultation at our Santa Monica or Beverly Hills location today. Please call us at (310) 584-9990 to schedule your appointment!
Other Breast Procedures
Breast Lift
A mastopexy, or breast lift, is a surgical procedure that removes excess skin from the breasts, and tightens and lifts the remaining tissue to a higher profile. It is useful for patients who have struggled with sagging skin as a result of the aging process, or after pregnancy-related changes in breast tissue. Dr. Zarrabi performs breast lifts by conducting a full internal rotation of the breast tissue so the breasts sit higher on the chest and give that youthful, natural fullness in the upper pull of the breast. Patients can also combine breast augmentation with a breast lift for a comprehensive chest transformation. Please tell Dr. Zarrabi if you are interested in a hybrid procedure.
Breast Reduction
For some women, breast size interferes with their daily lives. In such cases, the weight and shape of their breasts may cause discomfort, particularly with the extra strain on neck and shoulder muscles. Breast reduction surgery is available for patients who want a smaller, yet natural breast contour, and for patients with asymmetrical breasts. As with the mastopexy procedure, Dr. Zarrabi rotates the breast mound internally for the best appearance.
Breast Implant Removal
Our aesthetic tastes change over time. And, in some cases, women who have had a prior breast enhancement surgery may wish to downsize their implants, or remove them entirely. Dr. Zarrabi can ensure you are satisfied and provide you with a new breast appearance so you can re-envision your chest contour to align with your desired results.
The Four-Layer Closure System
Once implants are placed, a vital part of any breast procedure is the skillful suturing of tissue to secure them in place. The skin and deeper breast tissues are structured in layers, and for successful closure, a surgeon must suture the tissue carefully for a smooth, discreet scar after the wound has healed fully. There are many different methods of suturing incisions, which require specific techniques according to each surgery.
In all breast procedures, Dr. Zarrabi performs a four-layer closure which incorporates the deep tissue and fascial layers as well as the skin to provide extra support in the area, and to minimize any complications. This structured framework of support means there's less pressure on the incision itself, which enables more effective healing and scar minimization. Studies observe that the reduction of tension on the skin edges of the wound creates a rigid, secure suture line. This line flattens out in 4 to 5 weeks, and stops the scar from widening out during the healing process. (6)
Your Consultation with Dr. Zarrabi
Choosing the right surgeon is as important as choosing the right cosmetic procedure. If you're dissatisfied with the appearance of an area of your body, and would like to find out more about the surgical options available to you, experience the Zarrabi Difference for yourself at a personal consultation! He'll spend time in a one-on-one meeting with you and listen to your concerns. You can discuss which procedure you are interested in and Dr. Zarrabi will examine the areas you wish to treat. He will explain the benefits and risks of each surgery and draw up a personalized treatment plan for you. In the interest of patient safety, all candidates over the age of 40 will receive a mammogram before approval of their breast surgery.
Cost of Plastic Surgery in Beverly Hills
The cost of any plastic surgery procedure varies according to your specific requirements. In some cases, Dr. Zarrabi can perform combination procedures, such as a breast augmentation with lift in a single surgery. The best way to find out which of our surgical or non-surgical services is best for you is to schedule a consultation to see Dr. Zarrabi at either his Beverly Hills or Santa Monica office. Call (310) 584-9990 to book your appointment now.
If you want to read more, see patient results, and stay informed about our specials, find Dr. Zarrabi on Instagram, Twitter, Facebook, and YouTube!
References