Breast Reduction Specialist
Conveniently located to serve the areas of Santa Monica, Beverly Hills and Greater Los Angeles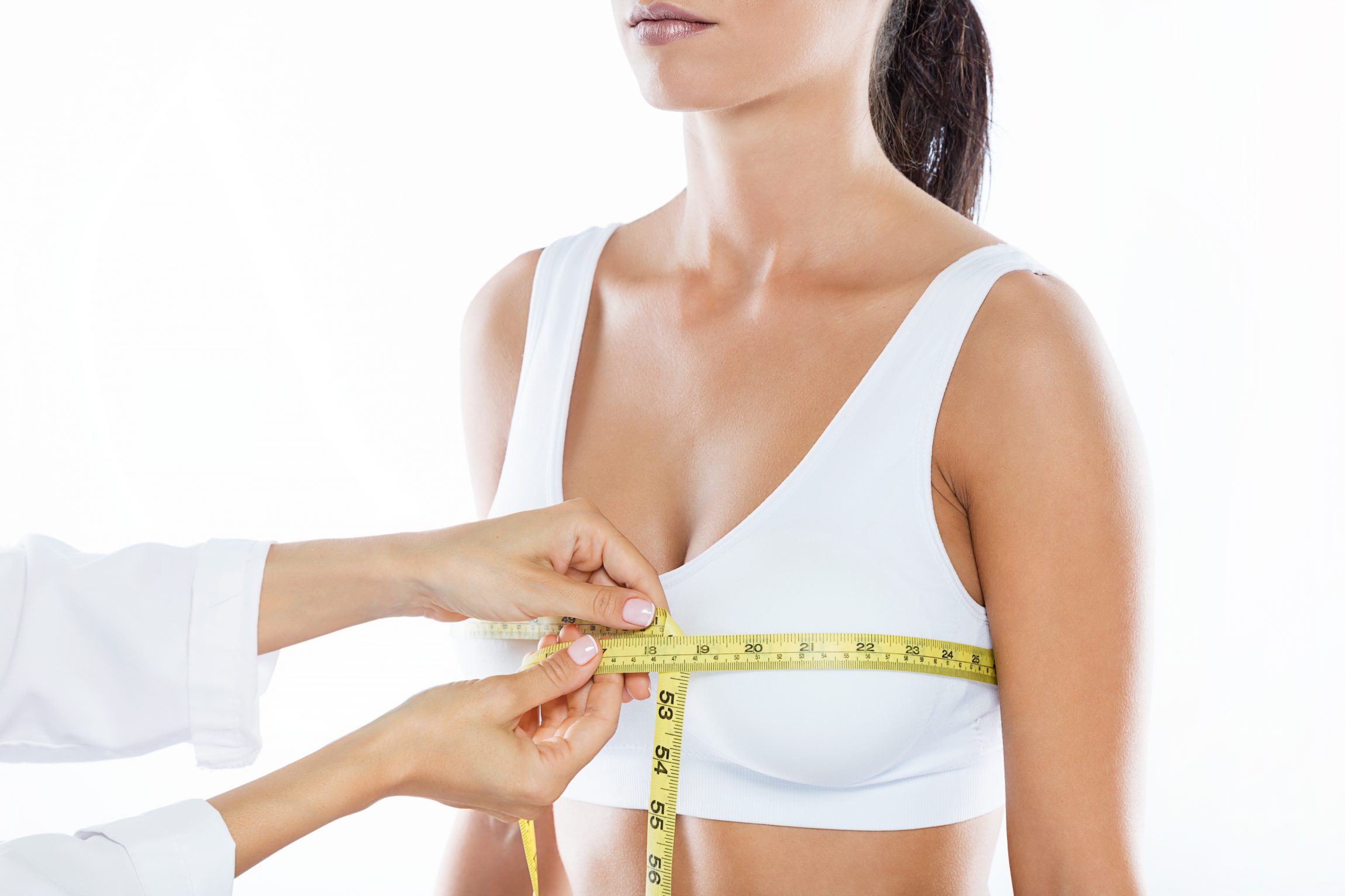 A breast reduction is a surgical procedure to bring balance to a woman's form with the strategic removal of skin and fatty tissue from the chest. Excessively large breasts can also cause neck and back pain. For women who struggle with these issues, Dr. Michael Zarrabi offers expert breast reduction surgery.
Located in Santa Monica, California, Dr. Zarrabi is a well-respected board-certified plastic surgeon who has performed breast reduction surgery for countless women throughout the greater Los Angeles and Southern California area. Contact our office to start your transformation journey. Virtual Consultations are now available.  
About Mammaplasty
Overly large breasts can look imbalanced in relation to the other features of your body, causing embarrassment. Even worse, a large bust is frequently the source of pain and discomfort for a woman.[1] Weight gain might cause the breasts to grow, especially if a woman's previous patterns of weight distribution have tended to favor the chest. 
Mammaplasty is a breast reduction surgery designed to restore symmetry. Dr. Zarrabi will remove excess fat and tissue to bring balance to your body by contouring your chest.
Before and After Photos
Benefits of Breast Reduction
Women often elect for breast reduction surgery to improve symmetry and enhance their appearance.[2] The procedure may also mitigate sources of chronic discomfort. Big breasts can be a burden to bear and they are often linked to pain and tension along the spine. Many women concerned about breast asymmetry will seek mammoplasty for one or both breasts to equalize their size and restore harmony to the chest.    
Breast Reduction Makes a Big Difference 
Promotes symmetry and beauty
Sculpts a more attractive profile
Negates neck and back pain
How Do I Know If I Need a Breast Reduction?
Listen to your body. One of the biggest signs you may need a breast reduction is if you experience pain in your back, neck or shoulders. Unfortunately, the physical complications that are brought on by big breasts will only worsen over time. Therefore, it is never too early or too late to improve your tomorrow. If your breasts are too heavy for your frame, you may also experience migraine headaches, shortness of breath, and nerve tingling in your arms.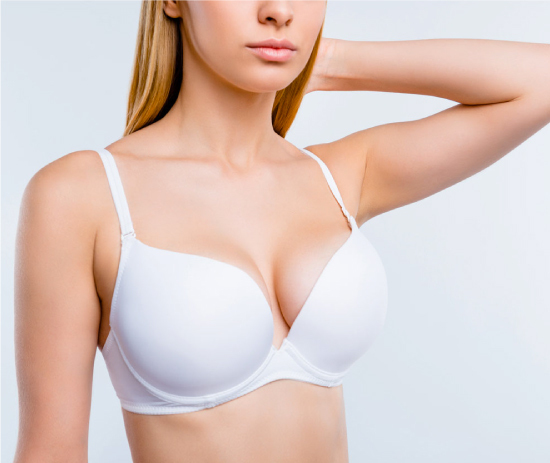 Large breasts can restrict your range of motion and cause discomfort when you move. You deserve a vibrant life. But, if you find yourself having trouble running, doing yoga or performing any number of vigorous physical activities, you might consider a breast reduction.
Your clothes should cradle you. But breasts that are too large to fit most fashions can lead to a lot of silent struggles with embarrassment. Granted, some specialty clothing companies do cater to large breasts, however, they're often twice as expensive and are very limited in their offerings and distribution.
Your Private Consultation With Dr. Michael Zarrabi
Dr. Zarrabi wants to release the inner beauty bristling within you. Often, this only takes a slight adjustment to achieve a subtle symmetry. For some women, the aesthetic journey may be more involved, including a sequence of surgeries to achieve their grander beauty ambitions.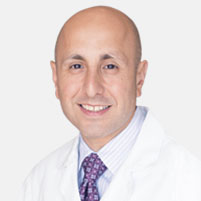 The first step of this new chapter will begin at your private consultation with Dr. Zarrabi. During your appointment, you will go over your medical history with the doctor. He will examine your breasts to determine your eligibility for the mammaplasty procedure.
Contact our office to answer the call you feel beckoning you. We are now conducting Virtual Consultations, as well, in order to accommodate the comfort and safety of our community.  
Procedure
Dr. Zarrabi has been performing breast reduction surgery at his exclusive Santa Monica Plastic Surgery Center since 2006. You can rest assured that he is an experienced, board-certified surgeon who has perfected the technique. Dr. Zarrabi uses his surgical expertise to sculpt beautiful, natural-looking breasts that are both aesthetically pleasing and make a marked improvement to the patient's lifestyle.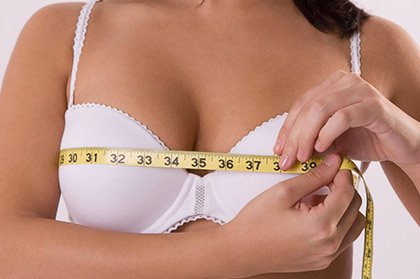 The procedure typically takes between three and four hours. To perform breast reduction, Dr. Zarrabi removes excess skin and an appropriate amount of breast glandular tissue.[3] Next, he repositions the nipple so that it is oriented upward, creating a "lifting" effect. 
Dr. Zarrabi's incisions shall deftly encircle the whole of the areola. The cut continues, carried down vertically between the areola and the inframammary fold—it looks a little like a lollipop. A scar in the fold may also be required, but only rarely.
Dr. Zarrabi dutifully employs Liposuction to remove excess fat around the chest. He wants to ensure a balanced, beautiful result.
It's plain to see that Dr. Michael Zarrabi uses a variety of very special techniques to perform the surgery successfully. Depending on your individual conditions, he may opt to perform either the lollipop reduction or the anchor variation reduction. Whatever the case, the incisions are kept to a minimum so that the patient can wear a swimsuit or revealing clothing without being self-conscious of scars.
How Long Does It Take to Recover from Breast Reduction?
It can take six to eight weeks to fully recover from breast reduction surgery. You may need to take a couple of weeks off from work in order to accommodate the downtime. It is very likely you will need help with housework, childcare and shopping, so don't be afraid to ask.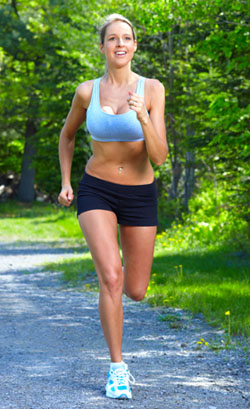 It is not uncommon to find routine tasks more difficult while you recover from surgery. You should not drive, for instance, until it's no longer too painful to wear a seatbelt across your chest. Unfortunately, this may take several weeks.
Along these same lines, you should avoid stretching and strenuous exercise while you recuperate. Your upper body will be swollen and tender so it would be wise to put off any heavy lifting for up to six weeks after the operation.
If necessary, Dr. Zarrabi may suggest wearing a special compression sports bra during your recovery. The garment will apply the appropriate pressure to ensure your best results.
Best Results
Women who undergo mammaplasty can look forward to a more balanced, well-proportioned figure. It is important to note that a breast reduction may lead to the inability to breastfeed in the future. Please discuss all of your aesthetic goals with the doctor at your private consultation so that he may plot the right aesthetic strategy to meet your unique needs.
Dr. Zarrabi offers a personalized approach for all surgical and non-surgical plastic and cosmetic surgery procedures so that each patient can look forward to natural, aesthetically pleasing results.
What Does a Breast Reduction Cost in Santa Monica?
At your private consultation, you and Dr. Zarrabi shall plan your cosmetic campaign. Together, guided by his wisdom and learning, you will embark on a transformational journey that can only end when all of your wildest dreams come true. At this time, Dr. Zarrabi will quote you a cost estimate. Answer the call you feel inside, compelling you to act. We now offer Virtual Consultations!
Encourage Physical Symmetry with Breast Reduction
Bring harmony to your shape with the right mix of symmetry. Dr. Zarrabi will strike a balance between your breasts and the rest of your body. Bigger isn't always better, especially when overly large breasts cause chronic pain and restrictive discomfort. Less is more, in fact, because your breast reduction, by Dr. Zarrabi, will expand your aesthetic horizons.
FAQ
How many cup sizes can you go down with breast reduction?
In general, you can expect to lose around one or two cup sizes. It is important to keep in mind, however, that several factors can affect the final outcome of your reduction. Also, there is no standardized measurement for "cup size" in medicine. "Cup size" is fluid and a rather arbitrary unit of measurement created by the garment industry.
How can I sleep comfortably after a breast reduction?
You should take it easy on your surgery site while you heal. This will help speed your recovery, leading to better results that you will enjoy sooner. The position in which you sit and sleep plays a part in keeping swelling down. It's a good idea to keep your chest as elevated as possible during the first few weeks after surgery. Instead of lying flat on your back or side to sleep, place a few pillows under your torso to keep the chest area lifted. 
At what size do breasts cause back pain?
The data indicate that women with a DD cup size or larger are more likely to suffer constant pain in their necks, shoulders and lower backs caused by their large breasts.  
References
Mello, A. A., Domingos, N. A. M., & Miyazaki, M. C. (2009). Improvement in Quality of Life and Self-Esteem After Breast Reduction Surgery. Aesthetic Plastic Surgery, 34(1), 59–64. doi: 10.1007/s00266-009-9409-x
Woodman, R., & Radzyminski, S. (2009). Women's Perception of Life Following Breast Reduction. Plastic Surgical Nursing, 29(1), 39–46. doi: 10.1097/01.psn.0000347723.28651.44
Breast reduction surgery. (2019, April 4). Retrieved January 21, 2020, from https://www.mayoclinic.org/tests-procedures/breast-reduction-surgery/about/pac-20385246