CoolSculpting
Conveniently located to serve the areas of Santa Monica, Beverly Hills and Greater Los Angeles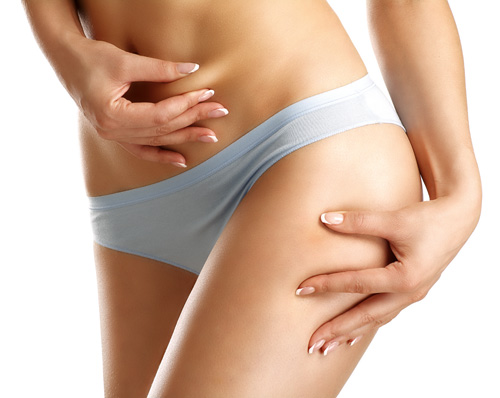 CoolSculpting is a non-invasive and non-surgical method to reduce body fat. Patients love CoolSculpting because they don't have to move a muscle while it targets fat bulges under the chin and jawline, on the thighs, torso, upper arms, and underneath the buttocks.
Stubborn deposits of fat can be impervious to diet and exercise and can seem impossible to get rid of. CoolSculpting is designed to do just that. This body contouring system kills fat cells with FDA-approved cryolipolysis technology, freezing away fat in minutes without the need for surgery or recovery.
Dr. Michael Zarrabi has performed thousands of plastic surgery procedures, but with CoolSculpting, he and Nurse Practitioner Sherry Sanvictores can offer you thrilling results without having to enter the operating room. Contact the office in Santa Monica, California. Get excited about swimsuit season, whether you're poolside in the desert or planning to hit the beach, Dr. Zarrabi's office is here to help!
Before & After Photos
Before and After Photos
CoolSculpting
CoolSculpting is a safe and effective body contouring solution and is one of the fastest-growing segments of the cosmetic aesthetic industry.(1) This technology is a game-changer for those who haven't received the results they desire from diet and exercise. CoolSculpting addresses specific areas of the body that are prone to unattractive stores of fat. Did you know that fat cells are less resistant to cold than other living body cells?
CoolSculpting freezes away fat cells by exposing fatty areas to extreme temperatures. However, the specially designed applicator keeps you comfortable. When fat cells freeze, they experience cell death, and your lymphatic system does the rest. Your body naturally eliminates the dead fat cells over the next several weeks.
CoolSculpting Benefits
Fed up with your cellulite? CoolSculpting permanently eliminates existing fat deposits and improves the appearance of cellulite.
Cryolipolysis was introduced in 2007, but by 2020, over 450,000 treatments had been performed.(2) That's more than triple the populations of Santa Monica, and Venice Beach combined! CoolSculpting is brought to us by Allergan, the same company that makes Botox and Juvederm. Extensive clinical studies have proved its efficacy. So, there's no need to let your fat hold you back.
Contact Dr. Zarrabi's offices to get started on your transformation now.
CoolSculpting results are not instantaneous, but studies have proved that just one CoolSculpting procedure can produce a statistically significant reduction of fat in just two months. (3) CoolSculpting offers permanent fat removal with no surgery, and an extremely low rate of mild side-effects. Patients may experience a temporary tingly redness at the site of their treatment, but there's no downtime after a procedure.
Candidates
The ideal CoolSculpting candidate is within 30 lbs. of their goal weight and leads a healthy, active lifestyle. CoolSculpting is not a weight loss solution, and doesn't stop fat from coming back—it just "takes care of" the fat you already have.
Although CoolSculpting is a safe, non-invasive treatment, it's not for certain people who have:
Temperature-sensitive blood disorders
Implanted devices like pacemakers
Skin conditions in the area to be treated
It's also not approved for pregnant or breastfeeding women. Nurse Practitioner Sanvictores will determine if you're a good candidate for CoolSculpting during your personal consultation.
Personal Consultation
After a careful examination and review of your medical history, we'll determine the best way to help you achieve your aesthetic goals. Everyone has a unique body, so you can expect a personalized treatment plan that meets your needs. Nurse Practitioner Sanvictores will let you know whether CoolSculpting is the best solution, or if there is another treatment that might be more effective. With over 16 years of cosmetic and medical experience, and training in the latest aesthetic technologies, she'll be able to make a recommendation that delivers the best results. Making patients happy is what we do best: check out some of the glowing reviews that our patients have posted.
Procedure
Another cool thing about CoolSculpting: each session only takes 35 minutes. You can easily undergo a state-of-the-art aesthetic procedure on your lunch break. Why not? You'll be able to enjoy a magazine, some Netflix, or catch up on emails while CoolSculpting gets to work. During your procedure, a gel pad is applied to the area to be treated, and the CoolSculpting applicator is placed on top. The round applicator suctions onto the gel pad and begins to freeze away fat.
You may experience the sensation of tugging, mild pinching, intense cold, or aching at the treatment site, but the area will quickly become temporarily numb. Before you know it, you'll be on your way and able to continue your day knowing that you can look forward to up to a 25% fat reduction in the area you've just treated. (4)
No Recovery, Just Results
CoolSculpting is non-invasive and non-surgical, so there's no dreaded recovery time. As your body gradually eliminates the dead fat cells, you'll see a slimmer physique emerge as your sessions start to pay off. With results that take effect gradually, you can keep CoolSculpting your little secret when the compliments start pouring in.
Complementary Procedures
Since you're already at our office, and CoolSculpting is such a quick treatment, why not treat yourself to any of our other non-surgical med spa treatments?
Our Autologous Conditioned Plasma Facial is also known affectionately as the "Vampire Facial." That's because the treatment employs a special serum that is refined to include the most potent platelets circulating in your own bloodstream. It is a supercharged skin treatment to improve acne scars, wrinkles, enlarged pores and sun damage. After a simple, blood draw, we spin the fluid in a centrifuge to disentangle the sample's healing, rejuvenating plasma from the rest of your blood. The remaining serum represents a concentrated version of your body's healing factor that will refresh your skin and return a youthful glow to the skin.
Looking for a little pick me up? Injectable cosmetics are another quick treatment that can make a big difference in your mood and confidence. Amplify your pout with a lip filler, or take a break from those pesky wrinkles with some Botox. You'll be glad you did.
How Much Does CoolSculpting Cost in Southern California?
During your private consultation, the parts of your body that you're looking to improve will be examined. You may choose to have multiple areas treated. CoolSculpting is approved for nine different areas of the body, including the back, thighs, arms, and under the chin. Your CoolSculpting cost will depend on which and how many areas you've decided to treat, and how many sessions are required to achieve your desired results.
FAQ
What is CoolSculpting?
CoolSculpting is a body contouring system that uses cryolipolysis to freeze away fat cells. It's non-invasive, non-surgical, and requires no preparation or recovery. Sessions are only 35 minutes, so a CoolSculpting session is easy to squeeze in on your lunch break.
Does CoolSculpting really work?
Studies have shown that patients can experience a 20-25% fat reduction after only one CoolSculpting session. That's not bad for a fast procedure that only requires that the patient lay back and relax! Once the CoolSculpting applicators are applied to your treatment area, you just have to lie back and relax while this innovative technology gets to work.
How many sessions will I need to see results?
Everyone is different, and everyone has different goals. You'll notice results in just weeks following your first session. Schedule a consultation now to determine the best approach to achieve your fat reduction goals.
Is CoolSculpting painful?
Unlike other aesthetic procedures, CoolSculpting is non-surgical and non-invasive. You may experience slight discomfort due to the adhesion of the applicator, but the slight tingling or aching usually abates once the numbing effect takes place. Most patients are able to return to work or go about their day as usual after a CoolSculpting session.
How long does CoolSculpting last?
Once your lymphatic system flushes out the dead fat cells, they're gone for good. That's what makes CoolSculpting such an innovative solution for permanent fat removal. Dr. Zarrabi encourages all his patients to follow a healthy diet and exercise-focused lifestyle to prevent the growth of remaining fat cells. CoolSculpting is the ideal way to gain the confidence that can help you continue a healthy and transformative lifestyle.
References