Eyelid Surgery (Blepharoplasty)
Conveniently located to serve the areas of Santa Monica, Beverly Hills and Greater Los Angeles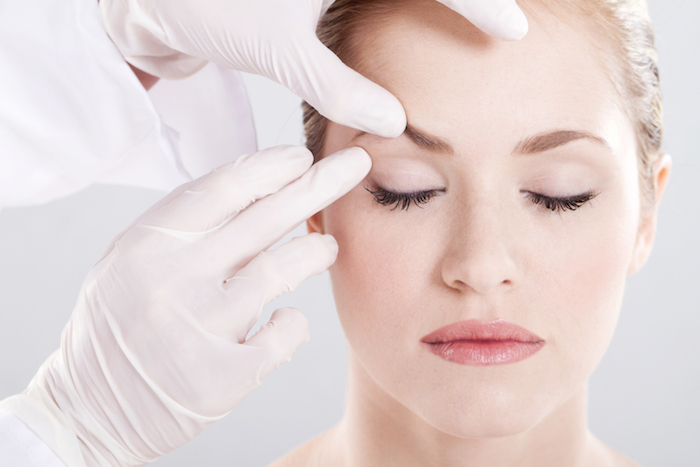 Blepharoplasty is a delicate, precise procedure that lifts eyelids and smooths away wrinkles. If the years have weighed down your appearance, wake up to the endless possibilities of an eyelid lift at Zarrabi Plastic Surgery.
Eyelid surgery is among Dr. Michael Zarrabi's specialties. His skillful, artful technique can eradicate droopy eyelids and excessive under-eye bags. Dr. Zarrabi is a renowned, board-certified plastic surgeon located in Santa Monica, California. He is proud to serve patients throughout Los Angeles and the greater Southern California area as an expert in the field of cosmetic enhancement.
Contact Dr. Zarrabi to schedule your personalized consultation today! If you are unable to visit in person, consider a virtual consultation. No matter where you log on, Dr. Zarrabi wants to connect with you.
About Eyelid Surgery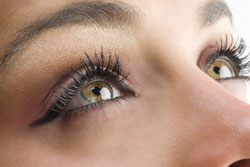 As we age, fat can accumulate where we least want or expect it. When fat deposits linger along the upper face, they can obscure the proverbial windows to the soul: the eyes. To address ptosis (sagging), Dr. Zarrabi can perform an eyelid enhancement procedure that celebrates your natural contours while turning back the hands of time.
Upper Blepharoplasty
Take a long look at yourself in the mirror. Now slowly close one eye and watch how the lid retracts as you open it again. There is a natural fold along the upper lid, and that is where Dr. Zarrabi can conceal his surgical incisions. The skin may form redundant folds at the upper intersection of the lid. Excess skin and fat can become unsightly and uncomfortable. By removing unwanted skin and fat cells, Dr. Zarrabi liberates the lids to function with ease.
As part of an upper blepharoplasty procedure, Dr. Zarrabi may also address the orbicularis oculi – the muscle responsible for opening and closing the upper eyelid.[1, 2] By bringing the fine muscles into alignment with the newly contoured tissue of the lid, Dr. Zarrabi creates a pleasing look and feel to the upper facial region.
Lower Blepharoplasty
Bags under the eyes can be a persistent problem for many of us. When topical creams and ice masks fail to send those bags packing, consider a visit to Dr. Zarrabi. He has perfected a lower blepharoplasty method that reduces under-eye bags and elevates the entire upper face to its youthful appearance. After removing excess tissue from the fat pads below the eyes, Dr. Zarrabi redrapes the delicate skin to create a taut, firm look.
To discuss the merits of upper blepharoplasty, lower blepharoplasty, or a combination of both disciplines, please call (310) 584-9990.
Benefits of Blepharoplasty
Looking good is wonderful, but feeling good is what life is all about. The eyelid rejuvenation procedure offers both aesthetic and functional benefits. The skin along the treatment area is lifted and contoured. By properly tailoring the fine tissue along the upper face, Dr. Zarrabi eliminates obstructions from the field of view. Blepharoplasty improves peripheral vision and tightens up the upper facial area.
Key Benefits of Eyelid Rejuvenation
Reduction or removal of bags around the eyes
Correction of eyelid ptosis (droopiness)
Alleviating puffiness from around the eyes
Creating a fresher, more alert appearance
Improving the range of vision
Removal of unwanted fat from the upper facial area
Tightens and smooths fine wrinkles on the lower lid
To experience the benefits of blepharoplasty for yourself, please contact Dr. Zarrabi at your earliest convenience.
Eligible Candidates
Eyelid surgery can be performed on both men and women who wish to enjoy a more youthful look. Anyone who wants to improve their vision by lifting away unwanted excess skin should consider a visit with Dr. Zarrabi. He can determine your eligibility for blepharoplasty during a comprehensive consultation.
Be sure to inform Dr. Zarrabi if you have any persistent conditions such as chronic dry eye or any inflammatory disease that affects the eyelids. These may prevent or postpone your eyelid surgery. Your health and happiness are the top priorities for Dr. Zarrabi.
Private Consultation in Santa Monica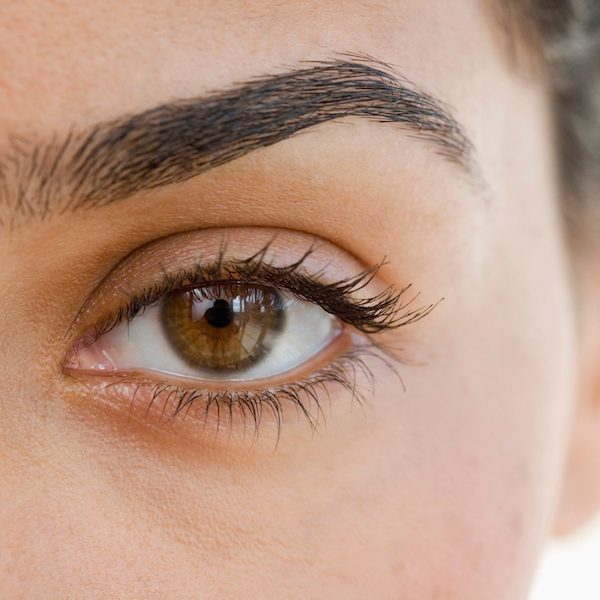 Sometimes, the first step towards self-improvement is the most difficult. You may be struggling with dissatisfaction or even impaired vision, but you do not know how to begin down the road to rejuvenation. Dr. Zarrabi is here to guide the way.
You can familiarize yourself with Dr. Zarrabi's work by taking a look at our media page. He has distinguished himself as an industry leader in Southern California cosmetic care. In addition to the many professional accolades Dr. Zarrabi has amassed, he is also an accomplished listener. He wants to learn about your medical history and future goals. Together, you can create the best strategy for an eyelid enhancement that accentuates your signature style. For more information about the best blepharoplasty in the Los Angeles area, contact Dr. Zarrabi online or call (310) 584-9990 today.
Preparation
During your comprehensive consultation, you will receive detailed instructions to prepare you for blepharoplasty from Dr. Zarrabi. These directions will be customized to your unique case, so please follow them closely. In general, it is advisable to quit smoking at least three weeks prior to any surgery. You may also be asked to stop taking certain medications that thin the blood. Proper circulation is essential to successful eyelid surgery.
Eyelid Enhancement Procedure
From the moment you arrive for your blepharoplasty procedure, our expert staff will work diligently to make you feel at home. Eyelid surgery is typically performed under general anesthesia to keep you safe and comfortable.
Upper blepharoplasty involves very small incisions on the upper eyelid. Any tightening of the lower eyelid or removal of bags under the eyes involves small incisions directly below the lower lash line.
The duration of eyelid surgeries vary, depending on the extent of the ptosis (sagging) the patient wants to correct. In general, however, blepharoplasty is a faster, more focused procedure than most cosmetic enhancements.
Rapid Recovery
It is normal and natural to experience swelling and tenderness immediately after the blepharoplasty procedure. Any minor discomfort can be treated using a cold compress and elevating the head. Prop yourself up with pillows when you sleep for 1-2 weeks after eyelid surgery.
The eyes may be especially sensitive to light, and some people do experience blurring and double vision. However, the majority of patients can enjoy regular vision within 2-3 days after surgery. If you have contact lenses, you can expect to resume wearing them between 10-14 days after the blepharoplasty procedure.
Remarkable Results
You can look your best without changing who you are. That is Dr. Zarrabi's philosophy, and he puts it into practice with every transformative procedure he performs. Eyelid surgery restores your youthful contours rather than trying to make you look like someone you're not. Dr. Zarrabi achieves natural, alert results without overdoing your blepharoplasty.
To get a preview of your future satisfaction, please visit our glowing reviews page. Dr. Zarrabi is committed to providing 5-star service to Santa Monica, Los Angeles, Hollywood, and beyond.
Complementary Procedures
Enhancement is a holistic endeavor. Lifting one area may leave the adjacent regions looking deflated by comparison. Blepharoplasty can bring new life to your lids, at which point you may want to consider one of Dr. Zarrabi's other signature procedures.
Brow Lift
Now that your eyes are alert and striking, give them a frame worth framing. A brow lift is often performed in conjunction with eyelid surgery.[3] By removing excess fat and skin along the upper crown of the face, Dr. Zarrabi creates a more youthful profile for his brow lift recipients.
Facelift
To address lax, loose skin across the entirety of the face, explore the many rewards of a facelift in Santa Monica. From perky cheeks to lifted jowls, a facelift is a long-lasting way to recapture your vibrancy and vitality.
Botox
To get a glimpse of the many benefits of cosmetic surgery, try Botox on for size. Botox eases the muscular tension wherever it is injected, allowing for a smoother, serene appearance. When sagging skin is more pronounced, however, injectables may not be sufficient. A lift procedure offers enduring results, courtesy of Dr. Zarrabi.
FAQ
How much does blepharoplasty cost in Los Angeles?
Eyelid surgery will open your eyes to a bright new tomorrow. But you don't want the first thing you see to be an exorbitant medical bill. Dr. Zarrabi can help you navigate the payment process with his fantastic financing options. You deserve the best care at the right cost, so Dr. Zarrabi provides transparent pricing. Schedule a consultation today and ask about the costs associated with blepharoplasty. We can't wait to see you!
References
Olds, C., Most, S. P. (2019). Upper Blepharoplasty. The Journal of the American Medical Association. 321(13):1320. DOI: 10.1001/jama.2019.1957
Rohrich, R. J., Coberly, D. M., Fagien, S., & Stuzin, J. M. (2004). Current concepts in aesthetic upper blepharoplasty. Plastic and Reconstructive Surgery. 113 (3) 32e-42e. DOI: 10.1097/01.PRS.0000105684.06281.32
McCord, C. D., & Doxanas, M. T. (1990). Browplasty and browpexy: an adjunct to blepharoplasty. Plastic and Reconstructive Surgery. 86 (2) 248-254. DOI: 10.1097/00006534-199008000-00007