Thigh Lift
Conveniently located to serve the areas of Santa Monica, Beverly Hills and Greater Los Angeles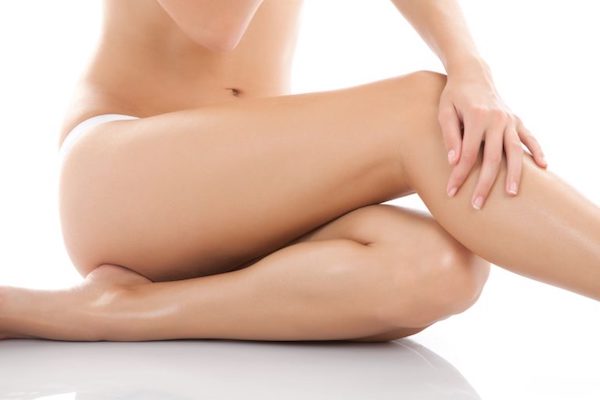 A thigh lift is a body contouring procedure meant to correct sagging skin below the waist. The effects of gravity can be more intense on the lower body. Lax skin tends to pool down below. A thigh lift will tighten lax skin and restore vitality to your stride.
Dr. Zarrabi's years of training and experience in aesthetic body sculpting will undo the cumulative effects of gravity's pull. He helps mature mothers and post-bariatric patients complete their transformation with the proper implementation of body contouring surgery to the thighs. Contact our office to explore your options. Some of our patients prefer our new Virtual Consultations, now available so you can begin your journey of transformation remotely from your home or office.  
About Thighplasty
Step confidently into the future with a thigh lift. Thighplasty is performed to enhance the looks of the upper legs. Dr. Zarrabi shall remove excess tissue from the thighs so that the skin around your waist will compliment your contours in a more flattering fashion. Your remaining skin is pulled up, tightened and secured with sutures. The process provides your thighs with a tighter, more streamlined appearance.[1]
Loose, sagging skin at the thighs and hips is an all-too-common outcome of child-rearing and significant weight loss. Unfortunately, these results often include unsightly excess skin draping the lower body. The outer thighs bulge into "saddlebags" while the buttocks sag with accordion-like pleats of skin.
Before and After Photos
Thigh Lift Benefits
Bespoke clothing fits better
Reduced friction between the legs
Reduced sores and irritation from friction
Attractive legs that fit your frame
Increased appearance of muscle definition
Reduced appearance of stretch marks
Enhances hygiene
Minimizes opportunity for infection
Ideal Candidates
The ideal candidates for a thigh lift should be near their goal weight. They seek to contour their bodies to more natural and youthful proportions. Candidates have very often lost significant amounts of weight or else show symptoms of some similar strain, like pregnancy and motherhood. 
Your Private Consultation With Dr. Michael Zarrabi
Dr. Zarrabi wants you to feel confident and well-informed about your body contouring procedure. At your personal consultation, he will conduct a brief intake interview so that he can become better acquainted with your case. Dr. Zarrabi will go over your medical history, examine your contours and discuss your desired outcomes. If he believes you will achieve your desired results from a combination of body contouring procedures, he will share his recommendations with you.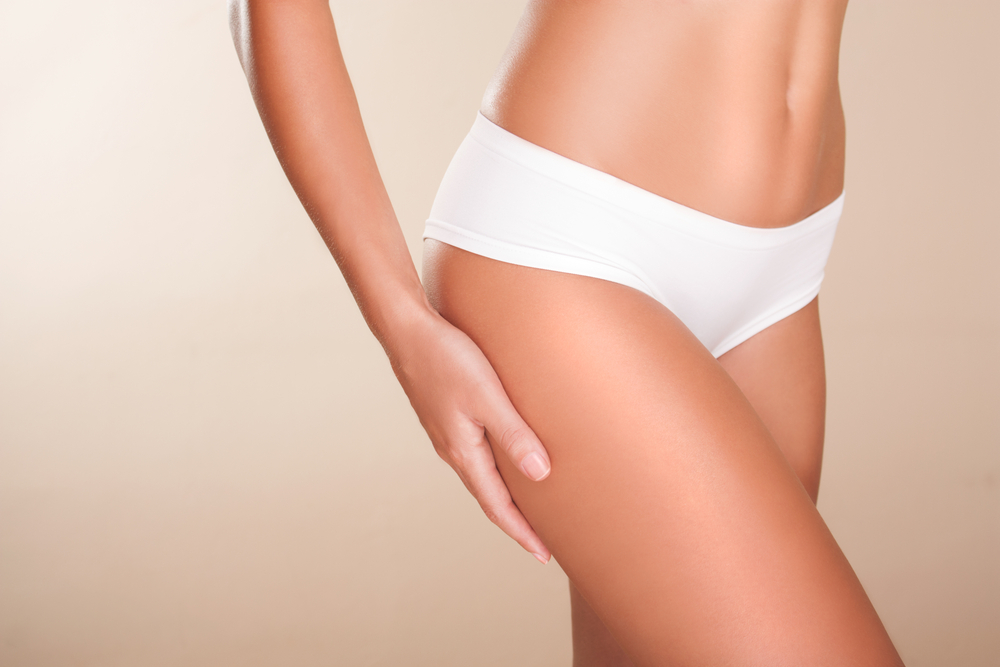 Dr. Micahel Zarrabi is very passionate about his work. He enjoys helping his patients accomplish meaningful, transformative improvement. If you are unhappy with excess folds and rolls of loose skin that only surgery can resolve, Dr. Zarrabi is here to help! Contact the office to investigate your options. Or you can call (310) 584-9990 speak with one of our representatives and get the conversation started. Some of our patients prefer our new Virtual Consultations that we now offer to suit a variety of unique needs.
Preparation
Thigh lift is a major surgery. You must adequately prepare for your recovery. Stock your refrigerator with easy-to-make meals. If you have any children or pets in your care, it may be best if you arrange to leave them with a friend or loved one for the first few days after your surgery.
Please follow Dr. Zarrabi's pre-operative instructions to ensure a safe recovery and optimum results. If you can, fill any antibiotic and pain management prescriptions ahead of time so that you can minimize unnecessary trips to the pharmacy while your body heals.
The thigh lift very frequently involves general anesthesia, during which time you will be completely asleep. Coordinate your ride home with your partner or a close friend. After your surgery, you will be too groggy to drive yourself home. It will be difficult to move around immediately following your thigh lift, so have a "recovery buddy" stay with you or make regular check-ins.
Thigh Lift Preparation Check List 
Fill prescriptions ahead of time
If you're able, arrange for care of children and pets during your first week of recovery
Stock up on easy-to-prepare meals
Seek a "recovery buddy" to pick you up and help you during your first-week post-op
Follow your doctor's individualized instructions
Procedure
Thighplasty is major surgery. The type of thigh lift you are getting shall determine the incision pattern.[2] We briefly discuss these incision patterns below. 
Medial Thigh Lift
Dr. Zarrabi' "mini-thigh lift" procedure includes an incision at your inseam area, along the inner thigh. Sometimes the incision will extend around the back of the thigh. This procedure is for removing sagging skin between the legs.
Lateral Thigh Lift
In the lateral thigh lift, Dr. Zarrabi cuts along the outer thighs to remove the "saddlebags" of skin. This loose skin at the legs can sometimes hang from the hips. Dr. Zarrabi often pairs the lateral leg lift with complementary procedures for comprehensive results.
Spiral Thigh Lift
If it is the back of the legs and buttocks you wish to target, the incision for the spiral thigh lift is squarely focused on your posterior side. Dr. Zarrabi makes his initial incisions at the gluteal fold under the buttocks. He then gets started lifting, smoothing and removing skin until he judges that the full flowering of your youthful contours have been restored. He employs deep sutures to close the wound. This will encourage safe healing as your final results take shape over the next month and a half.
Rapid Recovery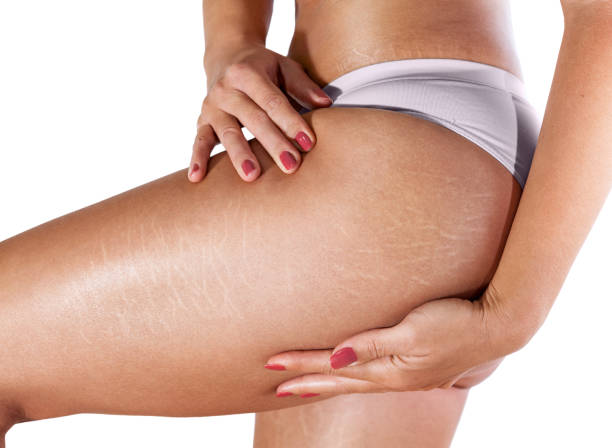 You should take it easy on yourself during your recovery. Listen to your body. Give yourself space and time to heal. Get plenty of rest but be sure to get up and take periodic walks, as well. A brisk walk will stimulate blood flow and encourage healing.
What Is the Recovery Time for a Thigh Lift?
It is important for a patient to have someone help them get home after the surgery and, if possible, to assist the patient around the house for a couple of days afterward, as well. Your "recovery buddy" can play a crucial role in simple tasks, like going to the bathroom and preparing meals. Most people are advised to take seven to ten days off work for recovery time. During this period, patients must remain in either a reclining or standing position to help the healing process.
What is the Cost of a Thigh Lift in Santa Monica, California?
Dr. Zarrabi takes a customized approach for each body contouring procedure so that results look natural. Correct contouring requires that only the right amount of fat and skin tissue is removed to create a sleeker, well-defined silhouette. Contact Dr. Zarrabi today for a thigh lift consultation and find out if you are a good candidate for the procedure. Some of our patients prefer our new Virtual Consultations.
Step Confidently Into the Future You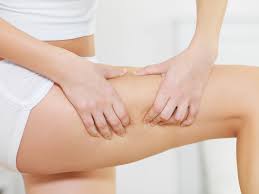 Body contouring for a trim lower half is an investment in your own mobility. Because, no matter where life's journey may take you, it will always be your own two legs that are your ultimate means of conveyance. That's why your legs, least of all, ought not to bear the lasting marks of your well-lived life. We should all be inspired by our past, not burdened by it. Your lively legs will leapfrog you into life's next chapter. So, leave the past in the past and step confidently into the future you, with a leg lift by Dr. Zarrabi.
FAQ
Where are the scars for a thigh lift?
Thigh lift scars are generally T-shaped. The crossbar of the capital T-shaped incision usually lies along the top of the thigh. The vertical stroke is along the inner thigh right up to the knee. Initially, the scar may appear red and prominent, and it usually takes 12 to 18 months for the scar to become soft and light.
Will a thigh lift get rid of cellulite?
Tightening the skin may temporarily reduce the appearance of cellulite. A thigh lift involves removing some of the skin and underlying tissue of the thigh. The remaining tissue is tightened over the muscle to alleviate sagging, but since cellulite is structural to the skin, it just comes along for the ride. On occasion, the repositioned fat and cellulite will reappear.
How do you sleep after a thigh lift?
Patients should lie back with their legs slightly bend. Placing pillows under the knees is often helpful for improving comfort. When it comes to a proper resting position, it's important to avoid stretching the legs out all the way. This will prevent placing additional stress on the thighs and sutures that are in place. 
References
Hurwitz, D. J. (2006). Thighplasty in the Weight Loss Patient. Seminars in Plastic Surgery, 20(01), 038–048. doi: 10.1055/s-2006-932448
Moreno, C. H., Neto, H. J. G., Junior, A. H., & Malheiros, C. A. (2008). Thighplasty After Bariatric Surgery: Evaluation of Lymphatic Drainage in Lower Extremities. Obesity Surgery, 18(9), 1160–1164. doi: 10.1007/s11695-007-9400-z