Ear Surgery
Conveniently located to serve the areas of Santa Monica, Beverly Hills and Greater Los Angeles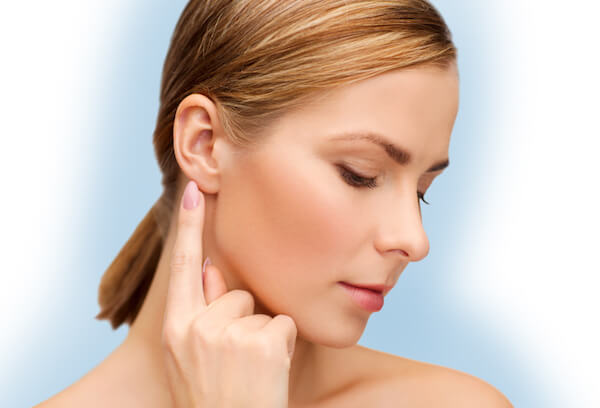 An otoplasty is a procedure that repositions, minimizes, or augments the ears. Otoplasty can reduce the size of overly large ears, adjust protruding ears, treat microtia, and reshape asymmetrical or misshapen ears.
Your Future You Can Be Here Now
The adages tell us kids are the future. However, in the present, some kids can be unnecessarily cruel. If you have oversized or protruding ears, you've probably heard the same litany of unpleasant names. If your young child has ear conditions, you might want to avoid them ever hearing such remarks. Otoplasty, or ear surgery, can help you or your children address any undesirable ear issues. Otoplasty will carefully reposition your ears the way you want them to appear.
Delicate surgeries should only be performed by trained surgeons with board-certification. Michael Zarrabi, M.D is a Diplomat of the American Board of Plastic Surgeons (ABPS) and a member of the American Society of Plastic Surgeons. Dr. Zarrabi calls upon years of experience in performing ear surgery. He uses a special technique to ensure only a few incisions are made during the procedure. He also offers a customized approach for each surgery he performs. He will make sure you understand all of the details about the surgery and offer the best course of action for reshaping and sculpting the ears to create a more natural look. Connect with Dr. Zarrabi to find out if otoplasty is right for you or your child. Virtual consultations are now available for your convenience or you can always call our Santa Monica office at (310) 584-9990.
About Otoplasty in Santa Monica, California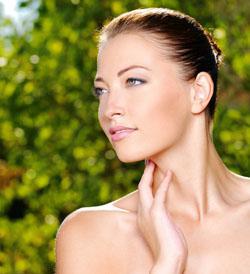 The Ayurvedic physician Sushruta developed the first otoplasty procedures in recorded history in India during the 5th century B.C. Ear surgeries were originally performed to reconstruct amputated or damaged ears sustained during criminal and religious punishments. More modern manifestations of the otoplasty can be found in the mid 19th century. The wide array of techniques that appear in medical literature over the last 200 years indicate that patients have long suffered from anguish over issues with their ears.[1]
Dr. Zarrabi uses the safest and most effective surgical techniques to perform otoplasties. We treat all patients with the respect and dignity they deserve, especially our under-18 patients. We feel grateful for all our patients. We also appreciate every review left by one of our patients. Whether you contact us for yourself or your children, please ask any and all questions you might have.
How Does an Otoplasty Work?
Ear surgery typically involves making an incision either behind the ear or directly in the crease that joins the ear to the head. Dr. Zarrabi then removes cartilage and skin around the area to reshape and sculpt the ears to a more desirable shape; sutures are used to keep the ear tissues in place and are secured at various angles to achieve desired results.
Ear surgery is most commonly performed on children between the ages of 4-14 to correct imperfections and flaws during the early phase of life. These flaws can include protruding ears or microtia, a condition that leads to underdeveloped ears. Dr. Zarrabi also performs ear surgery on adults. Otoplasty typically takes between 2-3 hours.
Before and After Photos
Benefits
The benefits of an otoplasty fall under two connected categories: the physical and the psychological. An otoplasty can recreate the ears to best complement a patient's facial features. All cosmetic procedures can lead to greater self-esteem and a boost in confidence. But the effects of an otoplasty can be even more profound due to the teasing and cruel comments that can often arise from protruding ears. Otoplasties have proven psychological and social benefits.[2] Children can be spared from teasing that can have long-term detrimental effects.[3] Surveys of otoplasty procedures over the past decade confirm that they are safe and effective procedures.[4]
Eligible Candidates
Eligible candidates for otoplasty want to correct large, protruding, or misshapen ears. They should be in good health and not have any serious medical conditions which might affect the outcome of the surgery. Please discuss any medical conditions you have during your consultation with Dr. Zarrabi. To be eligible for otoplasty, children should have fully grown ears. This usually means around 5-6 years old although some children may differ.
Patients for Ear Surgery Usually Want to:
Have more symmetrical ears
Improve the appearance of natural folds and creases of the ear
Correct 'lop ear' where the tip folds down or forward
Increase the size of the ear lobes
Improve the appearance of ears after injury or accident
Your Private Consultation
Your journey to a satisfying self-image begins with a private consultation with Dr. Zarrabi. Everyone at Dr. Zarrabi's office wants patients to feel comfortable when talking about their medical history and their self-esteem and psychosocial experiences. Our Santa Monica office is a safe place where the entire staff strives to emotionally support our patients.
If you're looking for a consultation for your child, Dr. Zarrabi will conduct a preliminary examination and determine if your child's ears are developed enough to undergo ear surgery. For children, having an otoplasty can alter the trajectory of their life. Teasing is a serious issue that can lead to unnecessary psychological trauma. Dr. Zarrabi's team understands the sensitivity of the issue. They have the experience and compassion to help your family in their time of need.
Patients can expect a level of care that exceeds the average mini-mall medspa. As a Diplomat of the ABPS, Dr. Zarrabi is sworn to uphold the highest ethical and technical standards in plastic and reconstructive surgery.
During your private consultation, Dr. Zarrabi will thoroughly explain all relevant information so patients have a clear, transparent understanding of the process. Our office in Santa Monica would love to connect with you at (310) 584-9990. Virtual consultations are now available for your convenience and comfort.
Safe Preparation
As with most involved procedures, patients should make sure to take a few precautions. Avoid all nicotine products in the weeks before an otoplasty. This includes vaping, chewing tobacco, and nicotine patches in addition to cigarettes, pipes, and cigars. In the two weeks before surgery, avoid all alcohol. This includes red wine and beer, not just hard liquor. Also, make sure to discuss any medications and supplements during your consultation. Follow all instructions provided to you. Make sure you've asked a friend or family member to drive you home after surgery.
During the Procedure
In most cases, ear surgery is performed with local anesthesia and a sedative to help you relax; since permanent stitches are applied to hold the cartilage in place, you may need to wear bandages for a brief period of time until the stitches heal. The stitches typically fade with time, and results are almost immediate. Children typically receive general anesthesia.
What Can I Expect During Recovery?
Dr. Zarrabi will wrap the ears with bandages at the end of the procedure. A headband should be worn for a week after surgery. After a week, a consultation with Dr. Zarrabi on your progress will determine if the head wrapping is still necessary. If non-absorbable sutures were used, he will remove these a week after surgery.
Attractive Results
Otoplasty can produce subtle yet profound results. The positive psychological and social benefits have been well established. Surveys show patients usually gain a boost in quality of life. Their psychological trauma from protruding ears decreases.[5][6] Otoplasties are durable procedures with results that may last as long as the rest of your life.
How Much Does an Otoplasty Cost in Orange County, CA?
We want you to be the most informed before you make any decisions. During your consultation, after your initial assessment, Dr. Zarrabi can provide you clear and concise pricing for your procedure. Specials are available for a limited time throughout the year so make sure to check in regularly.
FAQ
How old must a child be to get otoplasty?
An otoplasty can be performed as soon as a child's ear cartilage develops to a sufficient level. Many parents might want their child to get an otoplasty when they are younger, but the procedure should be postponed until the body is developed enough to heal properly. Because different children might develop at different rates, your eligibility for the procedure can only be determined with a preliminary examination.
How long is recovery?
You can resume normal activity after about three days. Most patients should wear their headband for around a week. Avoid strenuous activities for approximately two weeks.
Is otoplasty covered by insurance?
Most insurance companies only cover otoplasty surgery that resolves a functional problem. Ask Dr. Zarrabi during your consultation and he can provide you with the most updated information.
Are otoplasties performed in a hospital?
Dr. Zarrabi performs otoplasty procedures at a fully accredited, ambulatory outpatient surgical center.
How should I sleep after otoplasty?
For a few weeks following surgery, you should elevate your head with pillows. Arrange the pillows to gently cradle your head. Avoid sleeping on the side of your head. 
References
Rinzler, CA (2009). The Encyclopedia of Cosmetic and Plastic Surgery. New York City: Facts on File.
Naumann A. (2007). Otoplasty – techniques, characteristics and risks. GMS current topics in otorhinolaryngology, head and neck surgery, 6, Doc04. PMID: 22073080
Papadopulos, N. A., Niehaus, R., Keller, E., Henrich, G., Papadopoulos, O. N., Staudenmaier, R., . . . Machens, H. (2015). The Psychologic and Psychosocial Impact of Otoplasty on Children and Adults. Journal of Craniofacial Surgery, 26(8), 2309-2314. doi:10.1097/scs.0000000000001990
McGarry, K., McBride, M.J., Martin, S.V., Black, C., Rashid, A. (2019) Otoplasty: The Belfast Experience. A 10-year Review. Plastic and Reconstructive Surgery – Global Open. August – Volume 7 – Issue 8S-1 – p 6-7 doi: 10.1097/01.GOX.0000584220.23590.d5
Songu, M & Kutlu, Ayşe. (2014). Long-term psychosocial impact of otoplasty performed on children with prominent ears. The Journal of laryngology and otology. 128. 1-4. doi: 10.1017/S0022215114001662.
Gasques, J. & Pereira de Godoy, Jose Maria & Cruz, E.. (2008). Psychosocial Effects of Otoplasty in Children with Prominent Ears. Aesthetic Plastic Surgery. 32. 910-914. doi: 10.1007/s00266-008-9179-x.