Latisse
Conveniently located to serve the areas of Santa Monica, Beverly Hills and Greater Los Angeles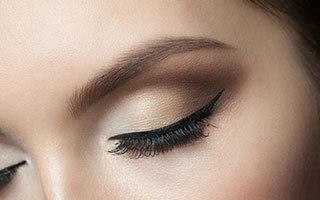 Latisse is a medical treatment approved by the FDA to facilitate the growth of your natural eyelashes. Its active ingredient is a prostaglandin analog, which helps stimulate hair growth deep in the core of the hair follicle to give you natural eyelashes. [1] Those who have thin eyelashes can easily apply Latisse for longer, thicker eyelashes. The medication is a proven and effective way to grow lashes naturally. Enter your new world with new eyelashes that are perfect for you. To start the process, schedule a consultation with Dr. Zarrabi in Santa Monica. We are here at your service. You can also call your office at (310) 584-9990 to get started.
About
Developed by the same drug company that brought us Botox, Allergan developed this highly effective treatment to facilitate eyelash growth. It received FDA backing in 2008 and has helped countless patients increase the length of their natural lashes. The application procedure is simple. With regular treatments, Latisse will gradually encourage your eyelashes to grow longer, thicker, and darker. In as little as 2 months, patients can see remarkable results.
How Latisse Works
When used for cosmetic reasons, the treatment encourages eyelash growth. The liquid solution contains bimatoprost. It is a powerful solution that helps hair follicles eleven from their telogen phase (resting stage) to anagen phase (active/growing) stage. It was approved in 2001 for a different reason but was approved for eyelash growth in 2008.
The medical treatment is thought to work by prolonging the anagen phase of the 'growth' phase. This allows patients to grow lashes over a longer period. This is the stage when lashes start to form their color. Research on Latisse suggests that patients enjoy an increase of about 1.4mm in length, on average. [2] 
Benefits
Patients love the easy-going nature of this revolutionary medication. The application is painless, can be done in the comfort of your own home, and is easy to use. You can also enjoy:
Saying goodbye to old forms of getting longer eyelashes
Easy treatment that can be done at home
Does not require surgery and is non-invasive
FDA approved
Safe to use with contact lens
Results develop quickly
Boosts your self-esteem and confidence
We're here to help. To discuss Latisse's benefits in-depth, contact our team at our lovely Santa Monica office for a consultation. 
Ideal Candidates for Latisse
Candidates unhappy with the length of their eyelashes and are looking to do something about it are more than welcome to seek treatment. Patients should be in good health and should have a good perspective on what Latisse can do for them.
Qualities of Qualified Candidates
Have concerns about your facial features around the eyes
Be of good mental health and have sound judgment
Have realistic goals and expectations
Please let us know if you have a history of glaucoma or sensitivity to products that have bimatoprost. Latisse may not be right for treatment for patients with high levels of intraocular pressure (IOP). This is the amount of fluid pressure in the eye. Dr. Zarrabi will determine your eligibility at your comprehensive consultation. You can also give us a call at (310) 584-9990.
Personal Consultation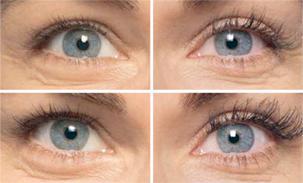 Dr. Michael Zarrabi has countless hours of experience performing cosmetic and reconstructive procedures that have enriched the lives of many patients. He has built his career by giving patients a rewarding experience filled with impeccable safety and proven results. His specialty in facial lifts, liposuctions, and breast augmentation has lifted his career to new heights as one of the most sought-after plastic surgeons in the Los Angeles area. He is joined by his team of capable and compassionate medical professionals. Sherry Sanvictores, MSN, ACNP-BC is our lead nurse practitioner. She is one of the top aesthetic injectors in Southern California and she'll leave your lashes looking fabulous! 
You will be made to feel right at home during your visit with us. We are located in Santa Monica. Our office is surrounded by similar medical powerhouses. You are definitely in good hands. From the moment you walk into our office, you will feel relaxed but confident in your decision in transforming your look.
Keep the conversation going! Tag us your results on our Instagram page.
Your private consultation will last less than an hour. Once you complete a few forms, you will be whisked away to one of our examination rooms. You'll meet with Dr. Zarrabi who will take the time to listen to your concerns, understand your goals, and your expectations. After a thorough examination, Dr. Zarrabi or one of his staff will discuss your pathway to your ideal aesthetic. Dr. Zarriabi is an honest doctor and will tell you if you are a great candidate for Latisse. To get yourself about natural-looking eyelashes, contact us for a consultation or call (310) 584-9990. We understand not everyone can make it to our office. That is why we set up virtual consultations that can be done at the convenience of your home.
Using Latisse
Latisse should be applied to your upper eyelashes nightly. Please do not apply it on the lower lashes. Remove eye makeup and contact lens just before you start the process. The Latisse kit will include the medication and a package of two sterile applicators that look like mini paintbrushes. Use one for each eye.
Prepare the applicator: Remove it from its tray. Then, while holding the sterile applicator horizontally, place one drop of Latisse solution on the area of the applicator close to the tip.
Apply to skin: Using Applicator, gently draw the applicator along the skin at the base of your upper eyelashes (where the eyelashes meet the skin) going from the inner part of your lash line to the outer part. Do not apply Latisse on your eye or the lower lid as excess hair growth outside the treatment area may happen. [3]
Blot excess: Dry off any excess solution beyond the eyelid with tissue paper.
Dispose of the applicator: You can throw away the applicator after one use. Repeat the above steps for the opposite eyelid using the other sterile applicator.
Results
Patients can look forward to new lashes in just a few weeks. This will give them time to thicken. However, your final results won't fully blossom until 3-4 months down the road. [4] To see the full effect of your lashes, do your part in applying Latisse diligently at night. If you stop using the treatment, your lashes will stop growing and return to their natural state.
The results are worth the wait! Patients experience a newfound sense of confidence with a set of noticeable full eyelashes that is attractive and head-turning. Less than 5% of patients reported eye irritation as a side effect. [5]
Corresponding & Complementary Procedures
While you are waiting for longer lashes, you may want to consider treating yourself to instant results. We offer a collection of dermal filler and injectable options under our non-surgical procedures. Your choice of Botox, Juvederm, and Kybella offers patients a minimally invasive aesthetic treatment to change their looks and restore a natural-looking vibrance to their skin. Patients can target multiple areas of the face including cheeks, lips, and forehead to bring forth sleeker contours and youthful skin.
Cost
The cost of your Latisse treatment is highly customizable. There are several factors to consider, including the extent of your condition. All these concerns will be addressed at your consultation. If you need help with financing, we are pleased to offer patients easy payment plans through our two financing partners.
FAQ
Are results from Latisse permanent?
While Latisse provides patients with long-lasting results, it does not offer a permanent solution. Results can be visible within 12 weeks of use. Life cycles of eyelashes last only a few months. As a result, the effects of Latisse will gradually disappear once a patient stops treatment.
Is Latisse safe?
Yes, Latisse is a safe, FDA-approved solution to help patients enhance the appearance of their eyelashes.
References