Mommy Makeover Specialist
Conveniently located to serve the areas of Santa Monica, Beverly Hills and Greater Los Angeles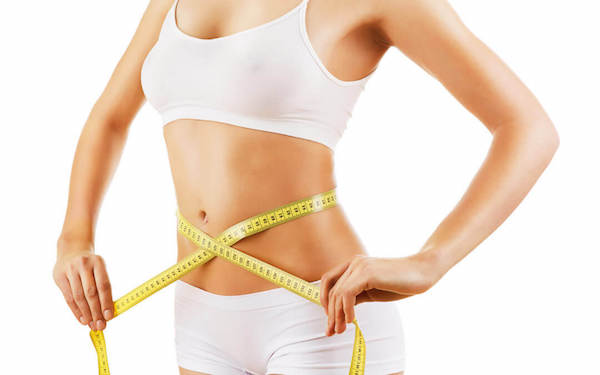 The miracle of birth is truly transformative.
You are a new mother, a new person, and you have a new bundle of joy in your life. But you also have a new body that may have changed dramatically. Pregnancy changes you from the inside out. Your abdomen made room for a growing fetus, your breasts grew and/or shifted, and you most likely gained weight in other parts of your body. Motherhood also upends your schedule, so you may not have time to run to the gym. If you need help getting back to your pre-pregnancy shape, a Mommy Makeover may be right for you.
Dr. Zarrabi and his team serve mothers in Beverly Hills, Santa Monica, and Greater Los Angeles. A treatment from Dr. Zarrabi can boost your confidence and bolster your Mom Pride. To harness your best self, contact us!

About Your Custom Mommy Makeover
You are a busy woman. Your life was likely a juggling act to begin with, and now you have a lovable, rambunctious child! You may not have time for long hours at the gym or the guesswork of choosing a combination of cosmetic procedures from multiple doctors and providers . That's the beauty of a Mommy Makeover. In one session, we can strategize your overall aesthetic goal, contour your beautiful new figure, and achieve the results you want. If you prefer to spread the enhancements over several sessions, that works too.
Every aspect of a Mommy Makeover can be accomplished under one roof, so consider Dr. Michael Zarrabi your one-stop shop.
But that leads us to a central question: what is the Mommy Makeover that fits your needs? Every physique is different, and pregnancy affects each Mom uniquely. Consider the options listed below before we meet to discuss your vision of a happy, healthy new you.
Breast Lift
Once you stop nursing, your breasts will gradually stop producing milk. In addition, the breast glandular tissue will also start to slowly go away. This results in breasts that appear deflated and droopy. A breastfeeding baby can pull down on the nipple, causing sagging.
Your breasts have undoubtedly changed over the past nine months, so a breast lift can restore your youthful perk.
Mastopexy is the practice of reversing breast drooping by removing excess skin and raising the position of the nipple and areola, while retaining your ability to nurse again in the future.
Breast Augmentation
Some new mothers are disappointed by their loss of breast size when they nurse their infant. In these cases, Breast Augmentation is a great option. Dr. Zarrabi offers silicone and saline implants in an array of shapes and sizes. To learn about our Natrelle line of implants, and to choose how gummy you want your gel to feel, schedule a consultation at Zarrabi Plastic Surgery.
Breast Reduction
To facilitate nursing, your breasts usually grow during pregnancy. Your nipples should begin producing colostrum during your second trimester, but breast enlargement may continue even beyond your due date. This growth could be too much for some women, which is why Breast Reduction surgery may be a helpful option. Dr. Zarrabi has perfected his techniques to minimize scarring and maximize results. Depending on your shape, he may use a verticle reduction or an anchor reduction method. To learn more, please consult our helpful and knowledgeable staff.
Tummy Tuck
Pregnancy reshapes a woman's midsection in various ways. The most obvious change is an outward belly protrusion, aka the "baby bump" that everyone admires. But some new Moms also experience diastasis recti, which separates the abdominal muscles down the middle.
One of the most popular options for new Moms is our Tummy Tuck procedure.
Dr. Zarrabi can tighten the muscles in your stomach area as part of his Tummy Tuck routine. The TT procedure also involves the removal of excess skin as well as unwanted fat deposits. Which brings us to…
Liposuction
If you gained more weight than you anticipated during pregnancy, then Liposuction may be a great solution. When you have difficulty losing fat from a specific area on your body, Dr. Zarrabi can give you an expert hand. Liposuction targets a bulge or extra regions of fat for removal. The first step of liposuction is the introduction of tumescent liquid, administered under the skin. This fluid numbs the skin and fat, reducing the amount of bleeding and bruising. Once the area is sufficiently anesthetized, the doctor inserts a small vacuum tube called a cannula. The cannula sucks your unsightly fat from your body and contours your shape as it goes.
For many new mothers, pregnancy results in weight gain that affects more than just the belly. Liposuction can help remove fat from your thighs, arms, hips, or wherever motherhood has affected you most.

Before and After Photos
The Benefits of a Mommy Makeover
Being a mother means always thinking about someone else. You may prioritize your baby's needs above your own, but a Mommy Makeover is all about you. Dr. Zarrabi has designed his Mommy Makeover to create benefits that accentuate your best features. If you want to restore your hourglass figure, then Liposuction may yield wonderful benefits for you. Or if you are dissatisfied with your midriff since experiencing the complexities of pregnancy, a Tummy Tuck could be the answer.
Regardless of which elements of a Mommy Makeover are right for you, our desired outcome is your satisfaction. Dr. Zarrabi has achieved fantastic results for clients throughout Southern California. To join the ranks of his grateful clientele, contact us at our office.
Ideal MM Candidates
If you are a new Mom, we want to congratulate you on your delivery! You may also be unhappy about the effects of pregnancy on your body. This makes you the perfect candidate for a Mommy Makeover.[2]
We are here to help you to be healthy and happy in your exciting new role in life. Mommy Makeovers can remove excess skin, reshape your curves, and reduce excess fat deposits. If you are struggling with any of these issues, then Dr. Zarrabi is a great resource.
Book Your Personal Consultation
We know your time is valuable. To respect your schedule, we have perfected the art of planning ahead. Our consultations put you in the proverbial driver's seat. Tell us what you want, how you hope to achieve your ideal look, and let us know how we can help. In return, our experienced staff will create a realistic strategy for you. Dr. Zarrabi can work wonders: it all starts with your vision. We are excited for you to share your hopes and dreams with us!
Preparation
Due to the fact that a Mommy Makeover affects several parts of your body, we want your preparation to be comprehensive. In the interest of your circulation and general wellness, please quit smoking at least six weeks before your procedure.
Every case is unique, so your preparation will be specific to your health and cosmetic needs.
Dr. Zarrabi may also ask you to stop taking medications that prevent clotting. Aspirin, ibuprofen, Vitamin E, and other supplements are often on your list of items to avoid as you prep for your Mommy Makeover.
Procedure
A typical Mommy Makeover session lasts about four hours. During that time, you will most likely be given a general anesthetic to assure your comfort during your surgery. Dr. Zarrabi will position any incisions he makes to make them as invisible as he can. Our ultimate goal is to help your best self emerge. By providing gentle care and aesthetic enhancements, we deliver real results, one Mommy at a time.
Recovery
Please ask a loved one to transport you to and from your procedure. The anesthesia will prevent you from driving. Most Mommy Makeover recipients can return home on the same day as their surgery, but your procedure may be more extensive.
Expect to rest up for about two weeks following a Mommy Makeover transformation.
Don't exert yourself, but do go on peaceful walks to promote optimum circulation. Dr. Zarrabi will advise you on the specifics of your recovery. We want you back on your feet and ready to Mom again!
Results
The most unique aspect of a Mommy Makeover is how ambitious it is. The all-over approach allows you to improve several "problem areas" of your look in one comprehensive session. Your results are often truly astounding. Dr. Zarrabi approaches a Mommy Makeover holistically. The MM procedure is about more than just one body part or another; it is about total satisfaction.
Cost
Price should never prevent you from getting the care you seek. Dr. Zarrabi will do whatever he can to accommodate your wellness needs. He also encourages you to explore financing options like Prosper and CareCredit to supplement your payment options.
FAQ
How much weight does a Mommy Makeover remove?
Weight loss isn't the primary goal of a Mommy Makeover. A tummy tuck combined with liposuction may result in 2 to 8 pounds of reduction, depending on your starting weight. But remember that the real purpose of a Mommy Makeover procedure is to contour your shape and boost your confidence.
Is a Mommy Makeover safe?
Yes. Dr. Zarrabi is board-certified and committed to your health and wellbeing above all else. To learn all about our safety protocols and supportive care, schedule a visit to one of our Santa Monica, Beverly Hills, or Greater Los Angeles offices today.
How popular are Mommy Makeovers?
According to a survey by the American Society of Plastic Surgeons, 62% of new mothers have considered enjoying the benefits of a Mommy Makeover.[3] 

How long does a Mommy Makeover last?
The results of your MM procedure will depend on which procedure(s) you receive. When liposuction is involved, the fat we remove never comes back. Other fat cells can still grow, resulting in weight gain, but the cells eliminated with liposuction are gone forever.  
References
D. R. Marshall, P. P. Callan, and W. Nicholson. (1994) "Breastfeeding after reduction mammaplasty". Department of Plastic and Reconstructive Surgery, Monash Medical Centre. Victoria, Australia.
Eric T. Carniol and Paul J. Carniol, MD. (2010) "The 'Mommy Makeover' Package". Virtual Mentor. 12(5):363-366. doi: 10.1001/virtualmentor.2010.12.5.ccas1-1005.
Ashley May. (May, 2017) "What to know before getting a plastic surgery 'mommy makeover'". USA TODAY.