Tummy Tuck
Conveniently located to serve the areas of Santa Monica, Beverly Hills and Greater Los Angeles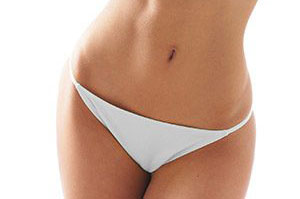 As we age its natural to see changes in our body, especially our abdomen. Pregnancy, stretch marks, weight gain, and weight loss can all contribute to these unwanted changes. A tummy tuck or abdominoplasty is a surgery designed for both men and women to help them achieve a flat, contoured, and sculpted abdomen*.
When diet and exercise aren't enough to achieve the look you desire, it may be time to consider a tummy tuck*.
Dr. Michael Zarrabi has helped thousands of patients throughout Los Angeles and Southern California, attain the perfect abdomen with a tummy tuck*. Dr. Zarrabi has extensive experience performing abdominoplasties and offers a customized approach for body contouring and body reshaping surgery.
*results may vary
Before and After Photos
About Tummy Tuck Surgery
The tummy tuck surgery is a popular body contouring procedure for women who want to improve their figure after pregnancy and can further enhance the silhouette of those who have experienced significant weight loss or those who wish to restore their figures after weight loss surgery*.
Female and male tummy tuck procedures are common and help individuals gain confidence and a smooth, toned stomach*.
Dr. Zarrabi is an experienced tummy tuck specialist, who can treat patients with all body types.
All tummy tucks require an incision along the lower abdomen by the pubic hairline and around the belly button. Mini-tummy tucks eliminate the scar around the belly button. Through these incisions, excess skin is removed, and the underlying muscles are tightened and repaired*. The length and pattern of your incisions will depend on your unique findings and will be customized to your body to ensure a natural improvement is achieved*.
Whether its loose skin after pregnancy or patients who have massive amounts of excess skin after major weight loss, Dr. Zarrabi has years of extensive experience. His masterful surgical technique and passion for helping his patients live their best life make him an excellent choice for you.
*results may vary
Benefits
The benefits of an abdominoplasty include the removal of excess skin and fat, tightening of the abdominal muscles, creating a flat tummy, a narrowed waistline and improved contour*. It can also help restore, recreate and highlight the natural contours of the abdomen*.
The procedure is often combined with liposuction of the flanks, love handles, and bra-roll to address the entire torso in a 360 degree fashion. The procedure may also be combined with other body contouring, skin reduction surgery, and body sculpting procedures to further enhance your results*.
Key benefits of the procedure include*:
Removal of excess skin
A flatter, firmer midsection
Smoother and sculpted contours around the abdomen
Reduced appearance of stretch marks
Elimination of sagging skin or skin folds after extreme weight loss
Tighter muscles in the midsection, especially after pregnancy
Your procedure will be customized to your unique body and performed meticulously to ensure your best results*!
*results may vary
Candidates
This procedure is available to both healthy men and women who want a flatter, tighter and improved abdomen*. The most common patient we have for tummy tucks are post-pregnancy moms and patients who have had weight loss. Moms and weight loss patients often have excess and stretched skin. Most moms are looking to regain their pre-baby body*.
A tummy lift often removes the majority of your stretch marks when excess skin is excised*.
Men are also great candidates for this surgery. If you have a healthy body weight but are frustrated with protruding skin in your abdominal region we have a solution for you*. Exercise and diet will not be able to achieve the incredible results a tummy tuck will provide*. Healthy practices, like exercise and eating healthy, should still be pursued to get your best results*. Enjoy a flat, toned abdomen again*!
*results may vary
Personal Consultation
Dr. Zarrabi will personally explain all of the benefits and drawbacks during your initial consultation and will offer advice, guidance, and recommendations on the best options for your specific body.
He will need to learn about your medical history, including current medications, past procedures, and general health to ensure that you are a good a candidate and have a safe surgery. Viewing tummy tuck before and after photos will allow Dr. Zarrabi to point out how the procedure helps to reduce unwanted tissue and help you have a realistic expectation for what a tummy tuck can achieve*.
If you wish to proceed with a tummy tuck, you and Dr. Zarrabi will plan out and schedule the procedure.
*results may vary
Preparation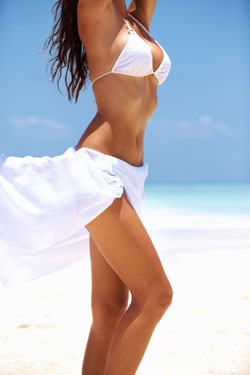 There are a few steps you can take to better prepare yourself for your surgery and ensure a positive outcome*. These steps begin with reading through the instructions Dr. Zarrabi provides. Following these instructions will give you your best outcome*.
You will need to stop smoking and avoid taking certain medications for a few weeks before and after the surgery. During this time, pick up prescribed medications and arrange rides with people. You will need a friend or family member stay with you for the first twenty-four hours of your recovery as you will have a difficult time getting around. You will need to fast for at least eight hours before your surgery. Get a good night's rest and show up to your appointment a few minutes early.
Procedure
When you show up for your appointment, you will need to change into a gown. The surgical team will greet you and general anesthesia will be administered intravenously. Once you are resting, Dr. Zarrabi will apply incisions around your abdomen in the predetermined pattern.
The unnecessary tissue and skin will be removed and the underlying abdominal muscles will be tightened. When the desired effect has been accomplished, the incisions will be closed with sutures*. Bandages will be applied over the incisions and you will be taken to a recovery room where you will be monitored until you wake up.
*results may vary
Recovery
Your healing begins immediately after the surgery and Dr. Zarrabi will provide you with detailed instructions for after-surgery care. An abdominal binder or compression garments will help reduce swelling, support your muscles, and assist your body as it adjusts to its new contours*. These garments are generally worn for 8 weeks after surgery*. The surgical procedure does not require bed rest and you are encouraged to walk regularly.
At these check-ups, Dr. Zarrabi will inspect your incisions and ask how your recovery is going. These appointments are a crucial part of your healing process. Most people will recover completely two months after the procedure*.
Most patients will find it more comfortable to sleep with their back supported or walk with their back slightly bent forward*. For your best tummy tuck recovery, follow Dr. Zarrabi's instructions and attend follow-up appointments.
Results of Tummy Tuck
You will notice an improvement in your abdomen immediately after surgery*. Most people can enjoy the results of the procedure for life, as long as they do not regain an excessive amount of weight*.
I always suggest patients perform plank exercises to help strengthen and tone the tummy. Eating healthy and having a consistent body weight will keep your tummy tuck outcome consistent for years to come*!
– Dr. Zarrabi
For your best tummy tuck results, you will want to continue strengthening your abdominal muscles with workouts*.
*results may vary
Cost of Tummy Tuck Los Angeles
At Dr. Zarrabi's office, we recognize that everyone has a unique body and a particular body goal. Your abdominal cost will be unique to you. If you would like to learn more about the costs involved in this procedure, search for "tummy tuck prices near me" and give our office a call to hear your estimated price.
We see patients in Santa Monica, Beverly Hills, Los Angeles and surrounding areas in Southern California.
Or schedule a consultation with us at (310) 584-9990 to learn about the techniques that would be used for you and your cost breakdown.
*results may vary
FAQs
What is a tummy tuck?
A tummy tuck is a surgical technique that reduces excess tissue, skin, and fat around the abdomen and tightens the abdominal muscles*. This procedure is most often performed on women who would like to improve their body after pregnancy. Pregnancy stretches out the abdomen, leaving women with stretched out skin that will not shrink back to its original form. Exercise and diet will not improve skin laxity, the only way to rid your body of the excess tissue is with a tummy tuck*.
What is the difference between a tummy tuck and liposuction?
Both liposuction and tummy tuck procedures help to reduce unwanted fat*. However, liposuction only removes the fat deposits whereas a tummy tuck removes the fat deposits and excess skin. A tummy tuck also recontour the body, tightens abdominal muscles, and gives you a smooth, taut result*. Whereas liposuction removes stubborn fat deposits and does not affect the skin or muscles.
How long does a tummy tuck take?
A tummy tuck can take anywhere from two to four hours*. The time of your procedure will relate to how much skin is being removed and the goal of the surgery.
Is a tummy tuck permanent?
The benefits of a tummy tuck are very long lasting, although our bodies will continue change with age*. If you maintain a healthy and consistent weight, the results will last you decades*. Keep your tummy tuck results for many years to come with a healthy workout routine and healthy eating*.
How long does it take to recover from a tummy tuck?
Most patients are able to return to work after two weeks*. Strenuous activity and abdominal exercises will need to be avoided for about eight weeks and your final results will set in as swelling diminishes*.
What happens when you have a tummy tuck?
In this surgery, excess skin and fat will be removed from your middle and the abdominal muscles tightened. This surgery will give you a flat, smooth abdomen*.
How dangerous is a tummy tuck?
A tummy tuck is not considered dangerous. Before your procedure, you will meet with Dr. Zarrabi who will examine your abdomen and learn about your medical history. If you have an existing health condition that may put you at risk he will not pursue the surgery. Your surgery will be performed by a skilled surgeon in his state-of-the-art surgery center.
What's the cost of Abdominoplasty Los Angeles?
Each tummy tuck performed by Dr. Zarrabi is tailored to exactly to what works best for the patient's anatomy and personal goals*. The technique used will impact the final price, but a detailed estimate will be provided at the end of consultation.