Michael Zarrabi, MD
Plastic Surgeon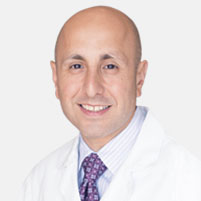 Dr. Michael Zarrabi is a Board Certified Plastic and Reconstructive Surgeon who has dedicated his career to the field of Cosmetic Surgery. His practice is located in Santa Monica, CA. Dr. Zarrabi specializes in all aspects of facial rejuvenation including face and neck lifts and eyelid and eyebrow rejuvenation.
He is also an expert in body contouring including breast augmentation and reduction, tummy tucks, liposuction, and skin reduction surgery. Dr. Zarrabi performs personalized plastic surgery where each patient is treated with an individualized operative plan that fulfills their needs and desires.
Dr. Zarrabi began college at the age of sixteen and graduated from U.C.L.A where he earned his Bachelor of Science degree in Biology. He became the youngest student to obtain a Medical Degree from the Saint Louis University School of Medicine and graduated with multiple honors. Dr. Zarrabi completed his five-year postgraduate residency training in General Surgery at the Albert Einstein College of Medicine. Dr. Zarrabi then served as a Fellow in Plastic & Reconstructive Surgery and Hand Surgery at the prestigious Oregon Health & Science University in Portland, Oregon. Overall, Dr. Zarrabi has over 10 years of surgical experience.
Dr. Zarrabi has been invited to lecture and present research at local and national meetings in Los Angeles, New York, Washington D.C. and Portland. He has spoken on topics such as Liposuction, Tummy Tucks, Breast Lifts, and Craniofacial Surgery.
Dr. Zarrabi maintains operating privileges at Saint John's Health Center and multiple outpatient surgery centers in Santa Monica. His office is conveniently located in the Santa Monica area, is fully equipped with an accredited operating room, and stands out to be one of the most private and select plastic surgery offices in the Los Angeles area. The friendly staff is always ready to answer any questions and concerns the patient might have.
Sherry Sanvictores, MSN, ACNP-BC
Nurse Practitioner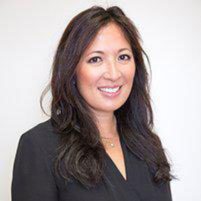 Sherry Sanvictores is a nurse practitioner with over 13 years of general and cosmetic dermatology experience. As one of the top aesthetic injectors in Southern California, Sherry is an Allergan Consultant training physicians, physician assistants, nurse practitioners, and nurses in the art of injections with Botox, Juvederm, and Voluma. As an alma mater of UCLA, Sherry also functions as a Clinical Assistant Professor for the preceptorship nurse practitioner graduate program at UCLA School of Nursing.
She received her Bachelor of Science in nursing at USC and her Master of Science in the acute care nurse practitioner program at UCLA with Sigma Theta Tau honors for high academic achievement.
As an advanced aesthetic injector, Sherry believes in the "artistry of injectables" and in tailoring outcomes for every patient's unique cosmetic goals to bring the best version of themselves forward. Her approach to beauty is accomplished through judicious use of nonsurgical treatments to promote natural and ideal proportions rather than overinflation and non-expression. In addition, Sherry is trained in the newest, most advanced techniques and guidelines through continued medical education studies to effectively treat patients for a variety of general and cosmetic dermatological issues.