Breast Enhancement
Conveniently located to serve the areas of Santa Monica, Beverly Hills and Greater Los Angeles
What's a Breast Enhancement?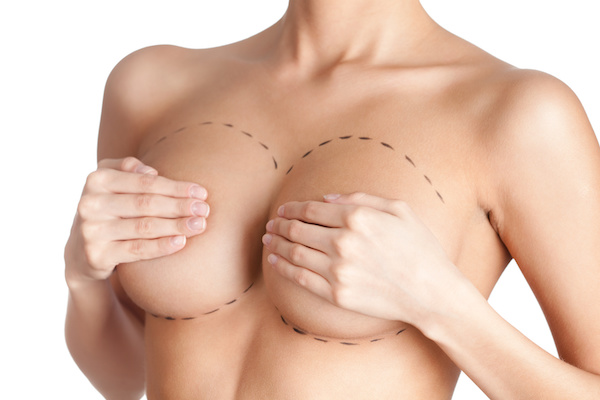 Breast enhancements are a collection of procedures that dramatically enhances a woman's breasts. Not only do these procedures also restore confidence. How a woman feels about her breasts can affect self-esteem, self-confidence, and even sexuality. Thankfully, all these concerns can be addressed with safe and effective measures through breast enhancement surgeries. These operations deliver beautiful, long-lasting results for those who want to upgrade their breast area. At Zarrabi Plastic Surgery, we understand the way you look and feel affects every aspect of your life. Dr. Michael Zarrabi has extensive experience in enriching many patient's lives by altering the way the breasts look.
Some women may suffer from exceedingly large breasts and go through the aches and pains of back pain.. Aging and breastfeeding may also leave a woman's breasts in a different state. Thankfully, there is help. Dr. Zarrabi performs breast augmentation, breast implant removal, breast lift, and breast reduction. He also performs male breast reduction treatments for men who suffer from excess tissue forming in the chest area. Take control of your life again and unleash your inner beauty with Dr. Zarrabi. Call us at (310) 584-9990 or visit our contact page to schedule a one-on-one consultation with us.
Before and After Photos
Breast Enhancement Procedures
Breast Augmentation
Breast augmentation procedure reconditions the breasts to have a bigger shape, size, and projection. With the use of silicone or saline implants, patients enjoy improved breast contours that blend with the body. Women of all age groups have benefited from this treatment. It could help those who have seen changes in their bust as a result of pregnancy, nursing, or recent weight loss. It stands to give patients beautiful, long-term results.
Breast Implant Removal
Removing a breast implant is where existing breast implants are taken out of the breast pocket. Many women cite different reasons why they remove their implants.[1] Some said they've done it because their breasts have changed over time. It could stem from unhappiness with the end result or they may have experienced rare complications. Regardless of the reason, it is an important decision to make.
Breast Lift
A breast lift transforms a woman's overall look by transforming the breast into better contours. Also known as a mastopexy, this method of enhancement raises the breast by removing excess skin and tightens it up in surrounding areas. Pregnancy and breastfeeding, weight fluctuations, and aging can change the breasts' appearance. Depending on the case of sagging skin, or ptosis, the incisions and procedure will be carried out accordingly. Incisions can either encircle the areola or continue down the center of the breast. Statistics from The American Society of Plastic Surgeons cites that the rate of breast lifts has grown 70% since 2000. [2]
Breast Reduction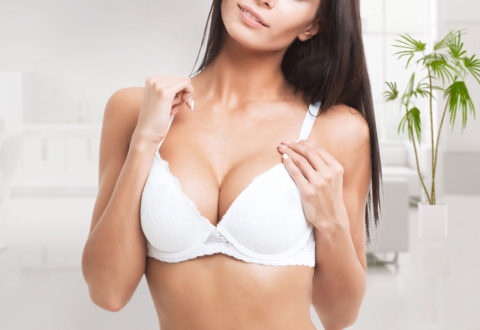 Breast reduction is also known as mammaplasty and seeks to remove excess breast fat, glandular tissue, and skin to a breast size that is more comfortable and suitable for a woman's frame. Women who struggle with large breasts can seek solace in this procedure, which reduces shoulder, neck, and back pain. A breast reduction has a dramatic effect on women's body image, self-confidence, and posture. During the initial consultation, Dr. Zarrabi will design your breast reduction so that your new bust line will be in sync with your body.
Male Breast Reduction
A male breast reduction, or gynecomastia treatment, is a procedure for men suffering from sagging skin and tissues around their chest area. It helps achieve a flatter and firmer appearance. One out of ten men may experience enlarged breasts at some point, but surgery corrects this condition to help men feel confident with their body. [3] This procedure involves a combination of liposuction and tissue manipulation to get a sculpted look.
Benefits
Breasts may make up a small part of our bodies but play a huge role in our lives. With a breast enhancement procedure, you can makeover the chest area and achieve features that are right for you. A gamechanger to your overall physical and mental health. Whatever your needs, an enhancement has a great impact on the lives of men and women who chose them. Whether you are trying to reduce, increase, lift, or desire a combined procedure, these enhancements offer peace of mind. Choosing an enhancement procedure is an important step and Dr. Zarrabi will be there with you every step of the way.
Let's connect and keep the conversations alive. Follow us on Facebook and Instagram and see for yourself how these procedures have helped countless people's lives.
Candidates for Breast Enhancement
Patients opting for a surgical enhancement of their breasts should be well informed about the details regarding the surgery: the procedure process, recovery, and results. At Zarrabi Plastic Surgery, our staff will guide you so you can make an educated decision on what suits your needs. Candidates should follow a few steps to ensure they experience the best results. Ideal candidates should:
Live a healthy lifestyle
Be at an optimal weight
Do not smoke or be prepared to stop
Diligently follow aftercare directions and rest
Have realistic expectations for their results
Personal Consultation
Our office in beautiful Santa Monica officers a warm and pleasant experience for everyone who walks in the door. Our fully equipped office has an accredited operating room that is fully certified by the American Association for Accreditation of Ambulatory Surgery Facilities (AAAASF).
Personal consultations should last about an hour. During that time, we'll have an open conversation about your specific needs and desires about your body. After a thorough examination, Dr. Zarrabi will discuss different treatment options to help you achieve your look. He will help you understand some of the advantages and potential drawbacks of different procedures. We invite you to visit us and schedule a personal consultation with us. We also offer virtual consultations to make it easier for those who have a busy lifestyle. Reclaim your life now and contact Dr. Zarrabi today.
Recovery
Recovery times will depend on your specific breast enhancement surgery and the extent of your treatment. [4] Everyone's path of recovery is unique. Our patients must prepare accordingly for their treatment. Despite you getting a breast reduction, lift, augmentation, or male breast reduction procedure, it is important that patients get ready for their road to recovery. Plan to rest for several days. Patients should designate a care buddy to drive them home and care for them for the first day after surgery.
After your breast enhancement procedure:
You'll be prescribed pain management medications to alleviate discomfort
A post-operative garment will be given to protect your newly formed contours and help with swelling and suture care
Follow-up appointments will be scheduled to make sure the healing process is going smoothly
Maintain good blood flow and circulation by taking short but brisk walks
Refrain from engaging in vigorous activity or exercise for six weeks
Result
Your new and improved look can be seen immediately after your procedure. However, full results will begin to show within a few weeks after proper aftercare. Swelling and bruising may take a few months to completely heal. Scars will also slowly fade in due time. Just know that maintaining a healthy lifestyle during and after your recovery will ensure beautiful results will last for years to come.
Cost
The cost of your enhancement procedure will depend on several factors including what kind of procedure will be performed. The details of the true cost will be customized to fit your unique needs and concerns. Dr. Zarrabi is also pleased to offer convenient financing options to make it easy for our clients.
FAQ
What's the difference between silicone and saline breast implants?
There are two types of breast implants: saline and silicone gel. Saline filled implants are filled with sterile salt water. Some are prefilled and others are filled during the operation. Silicone filled implants contain plastic gel.[5] Both options come in different sizes and come in smooth or textured shells. The one that's right for you all depends on the kind of look you are going for.
References